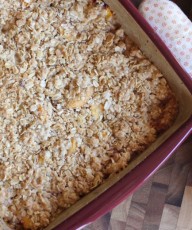 Since it's the first day of Fall, and I had a bunch of peaches ready to use, I made a peach crisp!
Filed Under: Dessert Leave a Comment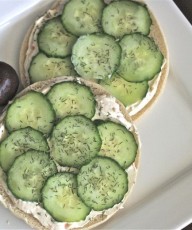 Pretty refreshing when it is so darn hot out. My favorite rendition is a sandwich thin or bagel with garden veggie cream cheese topped with thin slices of english cucumber and a sprinkle of dill.
Filed Under: Healthy, Main Dish Leave a Comment