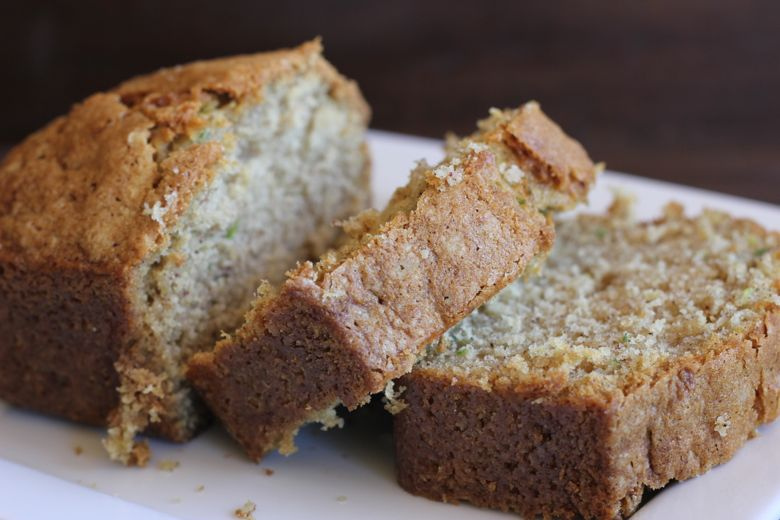 This recipe is from my mother in law. It's perfect in every way.
Print
---
Ingredients
2 cups sugar
1 cup oil
3 eggs
1 tsp. vanilla
2 cups grated zucchini
3 cups flour
1/2 tsp. baking powder
3/4 teaspoon cinnamon
1 tsp. allspice
1 tsp. baking soda
1 tsp. salt
3/4 cups nuts (optional)
---
Instructions
Cream together sugar and oil. Beat in the eggs one at a time. Add vanilla and zucchini.
In a medium bowl, mix together flour, baking powder, cinnamon, allspice, baking soda, and salt.
Add dry ingredients to wet ingredients, mixing on low speed until just combined.
Pour into two large greased loaf pans.
Bake at 350 degrees for one hour. Test for doneness by poking a toothpick into the center of loaf to see if it comes out clean.