We get really excited when that "Buy Sweet Corn Here" sign goes up at a farm nearby.  Summer just isn't summer without those sweet crisp kernels eaten right off the cob.  But that's not the only way to enjoy it, of course.  Here are some of my favorite sweet corn recipes.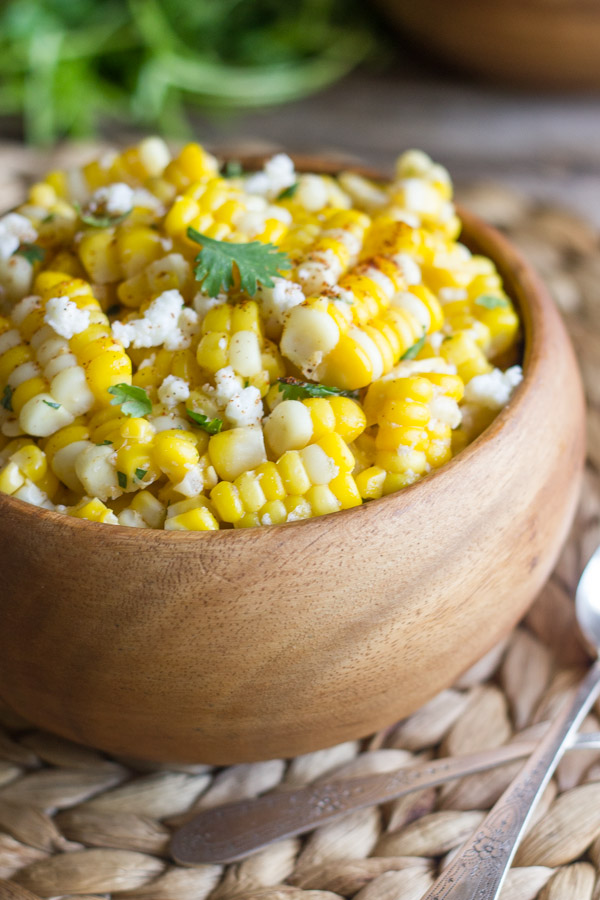 Chili Lime Sweet Corn Salad – This recipe has been pinned almost half a million times, and I totally understand the attraction!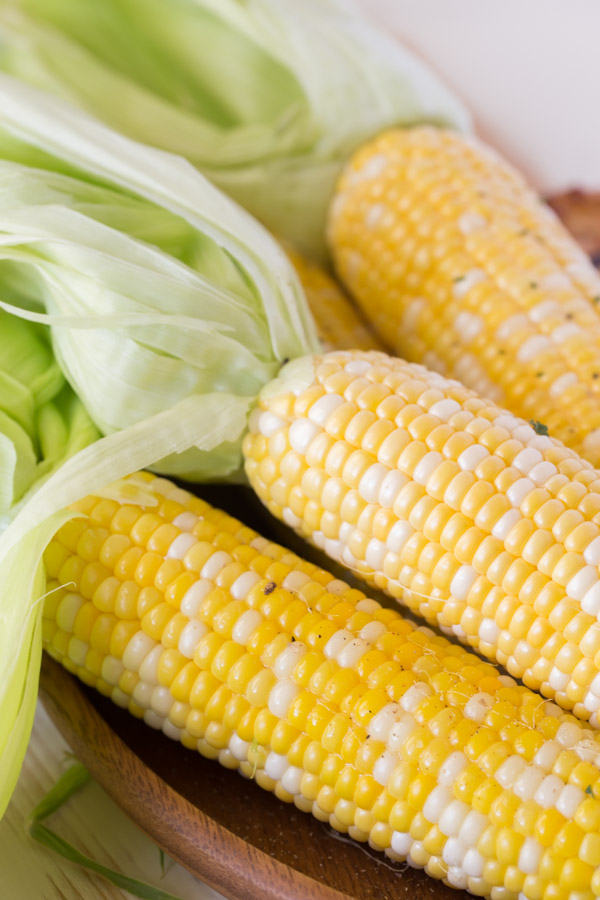 How to Microwave Corn on the Cob – this fuss free method makes enjoying perfectly tender corn on the cob fast and easy!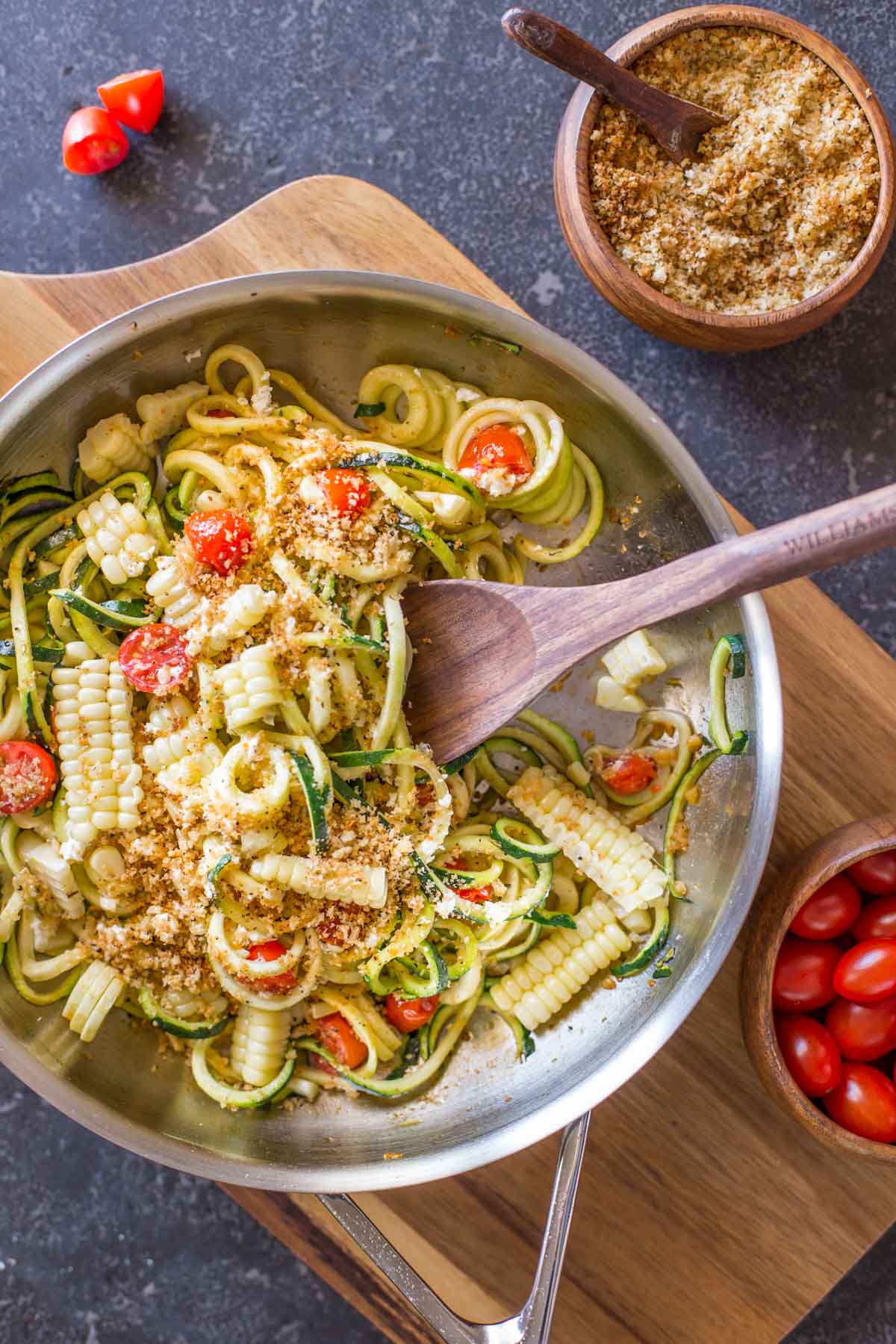 Sautéed Zoodles With Toasted Panko – This is basically all the best things about summer in one skillet!
Brazilian Flank Steak with Chimichurri Rice – if you like bold flavors, this one is for you!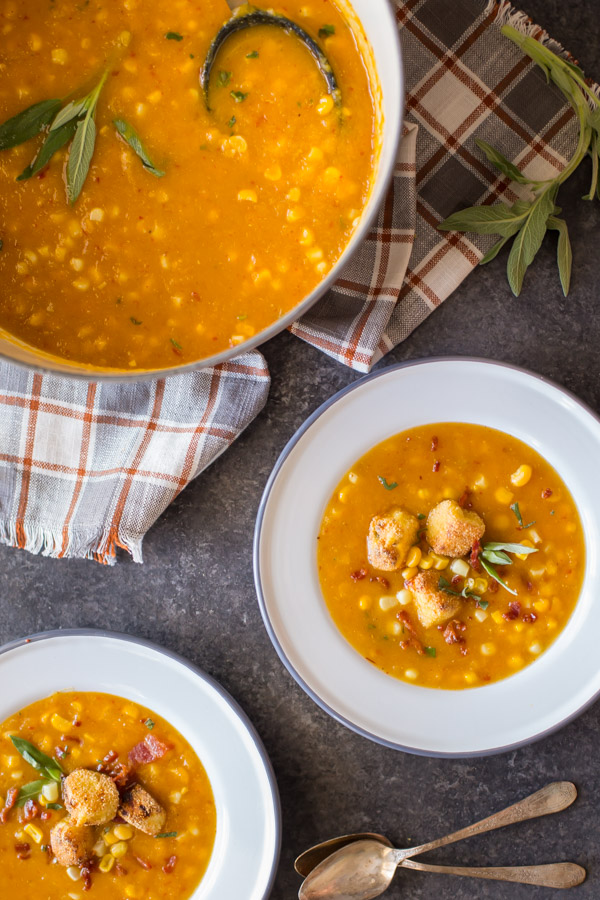 Butternut Squash Corn Chowder with Goat Cheese Croutons – Yes, goat cheese croutons are a real thing!  And did I mention there's bacon too?!?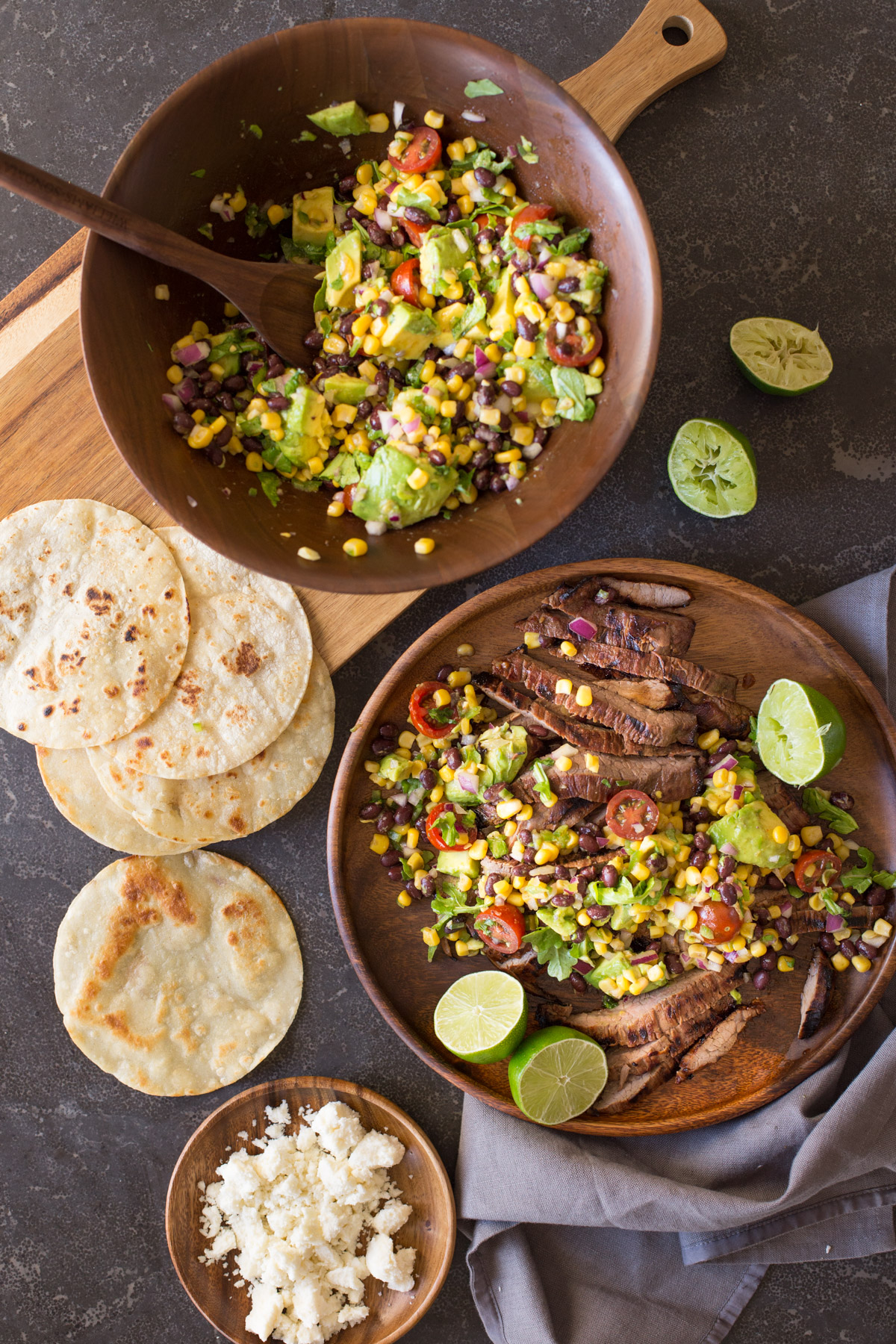 Flank Steak Tacos – If I had you over for dinner, I'd probably make these.  They are so everything I want in a taco!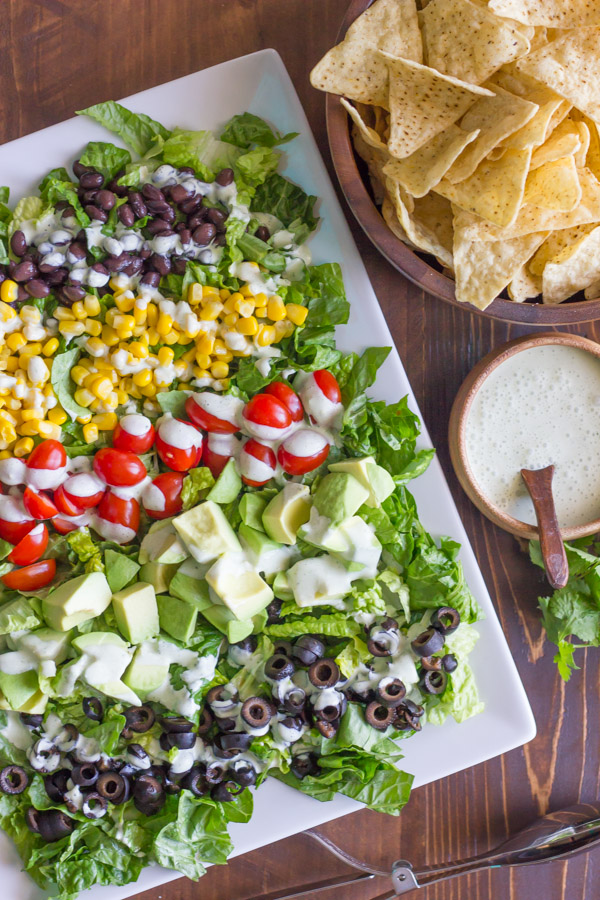 Healthy Chopped Taco Salad – Everything we love about tacos – deconstructed.  Add tortilla chips of course!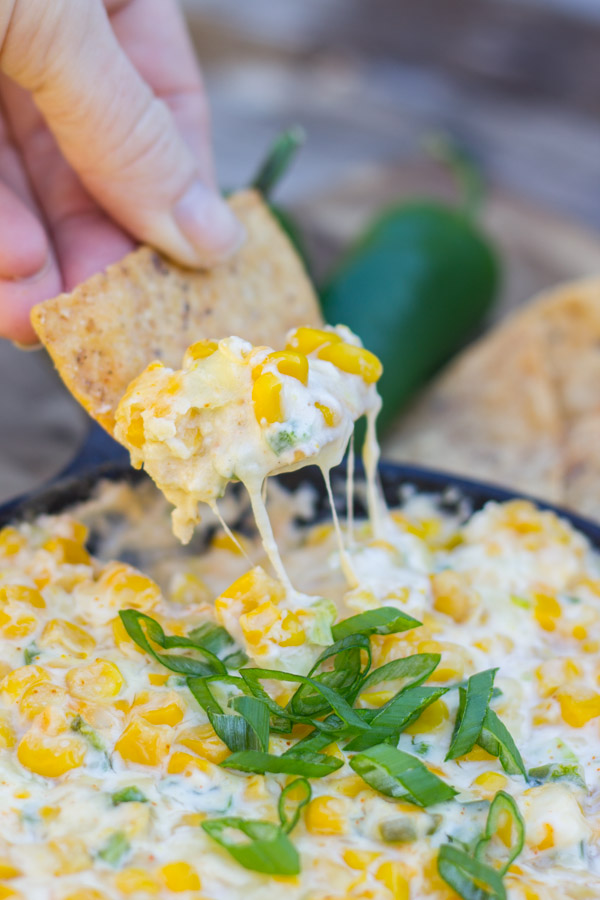 Hot Jalapeño Corn Dip – We see you cheesy goodness.  This one is a must try!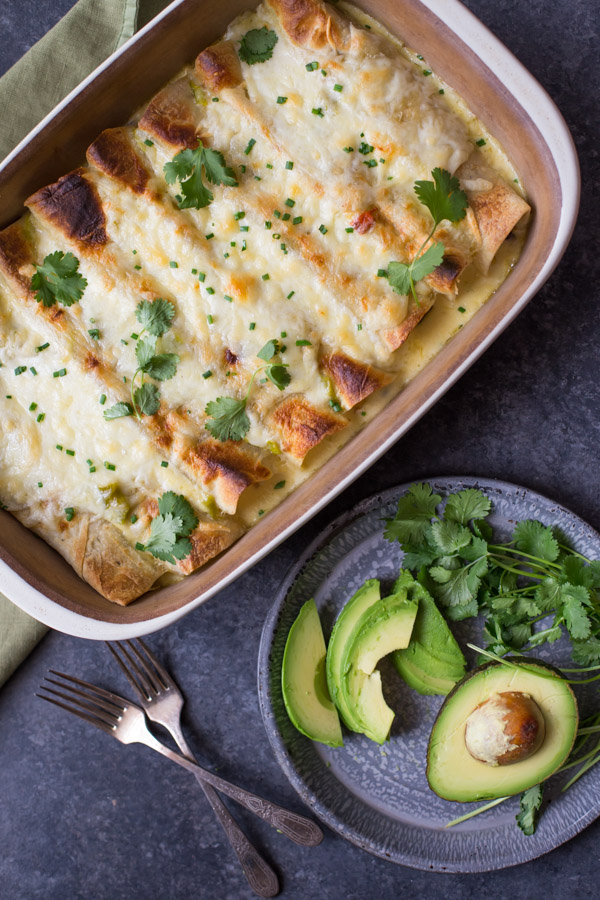 Hatch Green Chili Chicken Enchiladas – When all my favorite things are tucked neatly into a soft tortilla, smothered in cheese and baked to golden perfection!