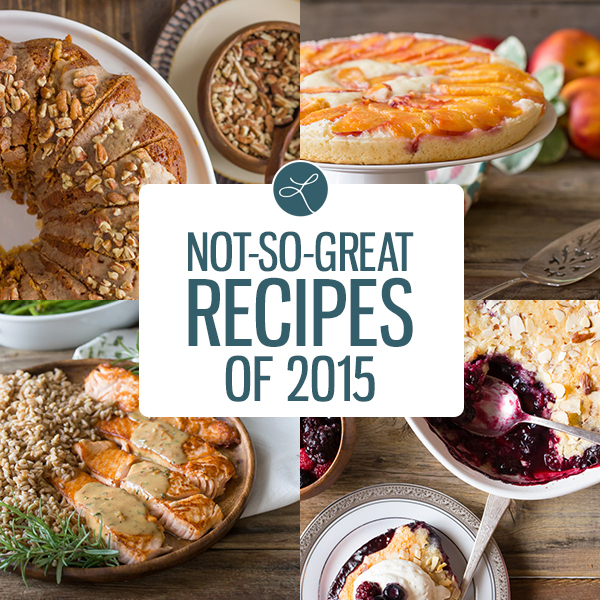 Oh boy, here we are!  2015 is behind us, and a brand new year is our very own blank canvas.   Why not start out with a good laugh.  It's cleansing you know?  Looking back and remembering the things that didn't quite turn out the way we expected, and yet here we are – everything is still okay.   Our failures (in the kitchen or elsewhere) are not what bring us down, but rather what refine our vision and narrow the scope right onto our goals.  We try again, and boom! We hit that target square in the nose.
We did this last year, and it was a lot of fun, so in the spirit of authenticity and my favorite #realisthenewperfect hashtag, I humbly share present to you: my Not-So-Great Recipes of 2015, the recipes I had really hoped to love and share with you, but just didn't quite make the cut!
Twix Cookies
Everything was great with the shortbread cookie base and chocolate drizzle, but that caramel which was from scratch, lacked the proper chewiness.  It was more like a caramel frosting.  Actually still pretty tasty, but not what I was going for and I kind of ran out of time to mess with the recipe before the holiday season ended.  May revisit.  May just buy myself a Twix. We'll see.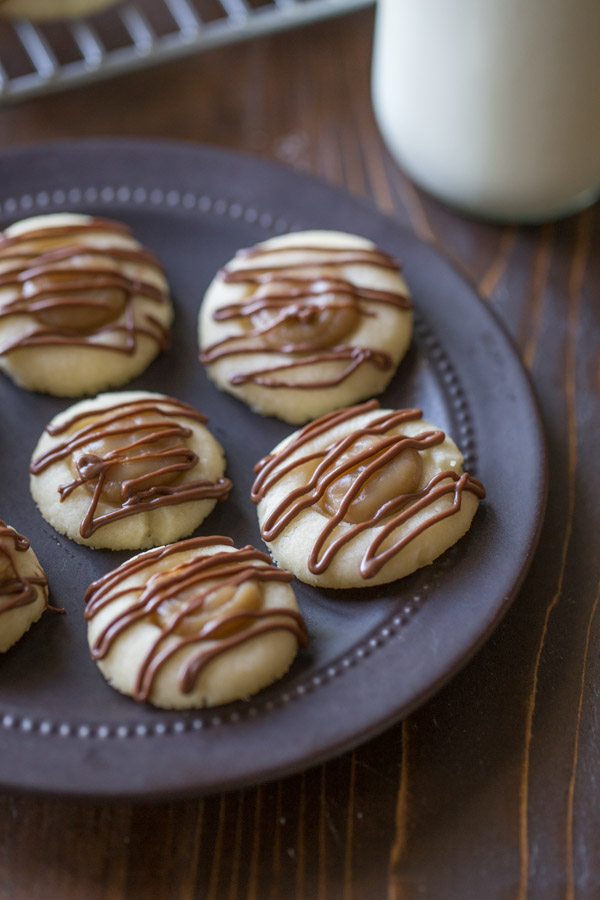 Banana Cheesecake Muffins
I used my go-to banana bread recipe, but added a filling.  I wanted the filling to be like cheesecake but the texture was too light and airy, almost frothy? and it just didn't feel right.  I think I would try the filling again without an egg.
Pumpkin Bundt Cake With Maple Pecan Glaze
I got a little too adventurous adding Greek yogurt, coconut oil, and the kitchen sink and the result was surprisingly bleh.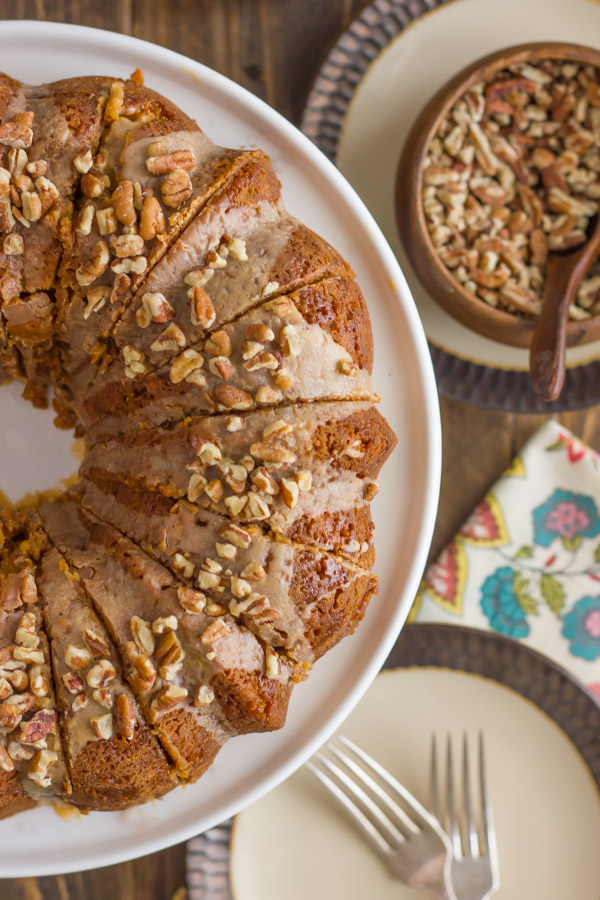 Seared Salmon Filets with Garlic Rosemary Pan Sauce
I made this a couple of times trying to get that sauce just right, and my family got sick of it so I gave up!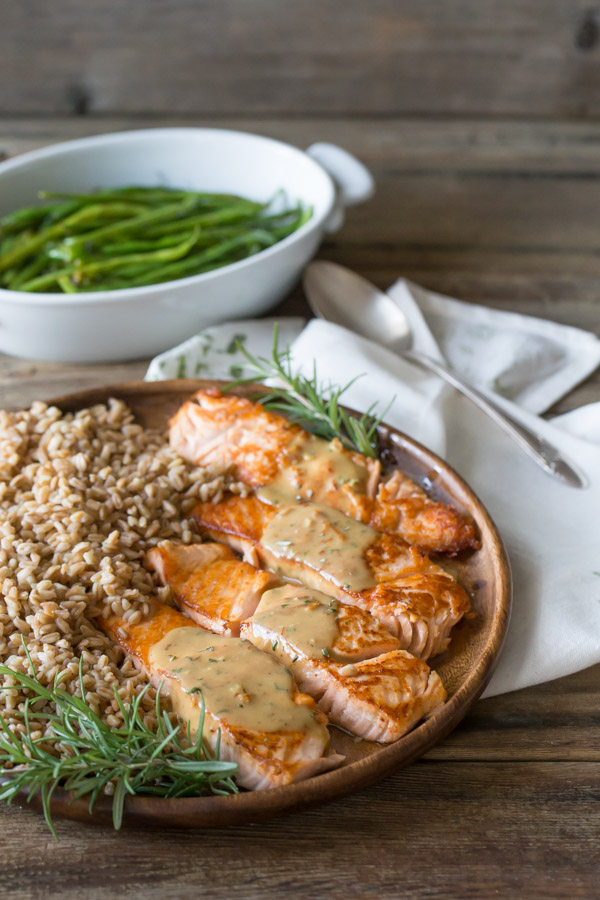 Parmesan Garlic Knots
I tried to use my beloved butterhorn dough recipe to make these, and it's really too sweet of a dough to handle the garlic.  They look okay but were confusing to the palate.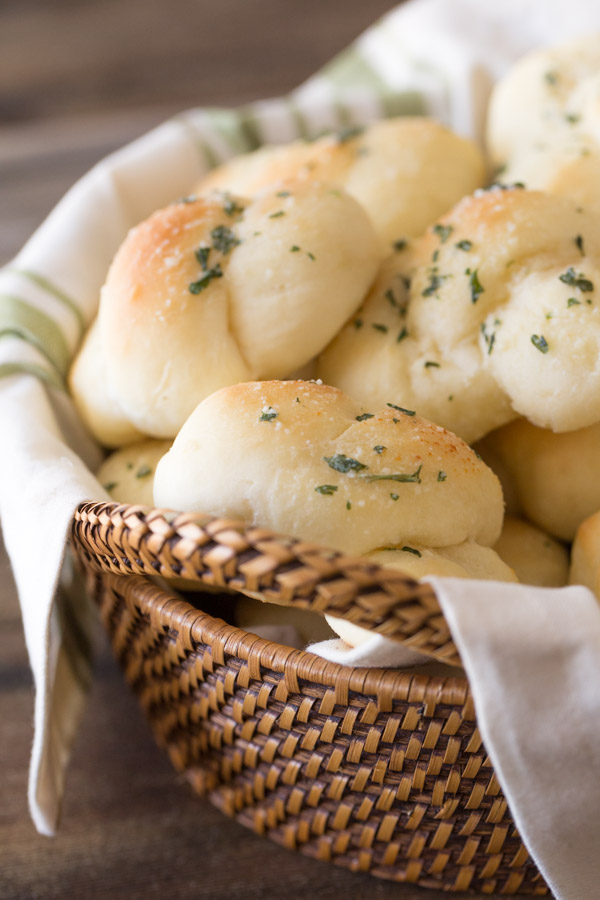 Nectarine Upside Down Cake
I had really high hopes for this one, but when I was baking it, the batter just would not set!  I remember poking it with a toothpick and adding time to the timer over and over again.  I finally just took it out thinking it would surely be done.  When I cut a slice it was still wet inside.  I almost cried and then ate it anyway.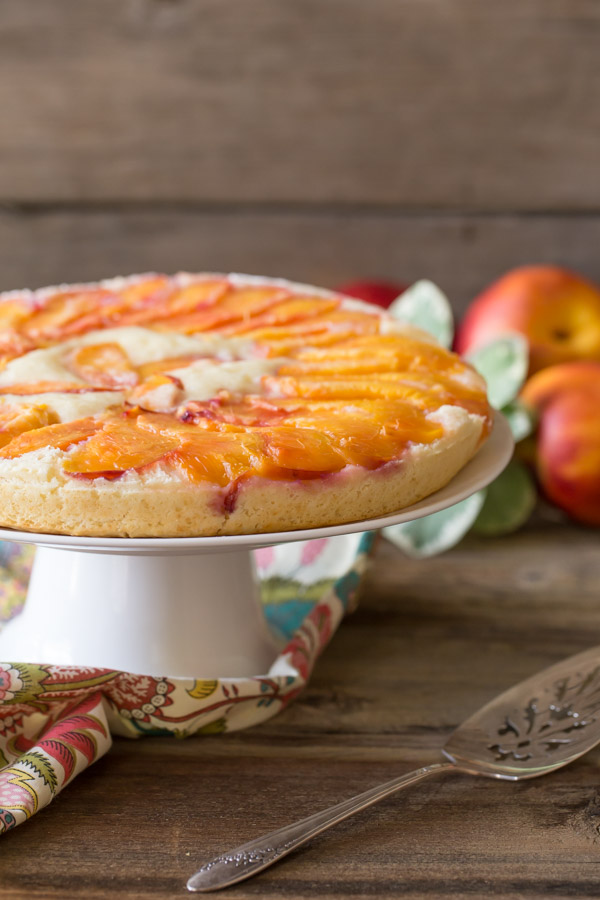 Triple Berry Almond Cobbler
I'm pretty familiar with making crisps with crumbly oat toppings, but cobblers not so much.  Once again, I could not get the batter to cook through in the very center.  I think it was too thick and there was too much moisture from the frozen berries.  But the flavors here were fantastic.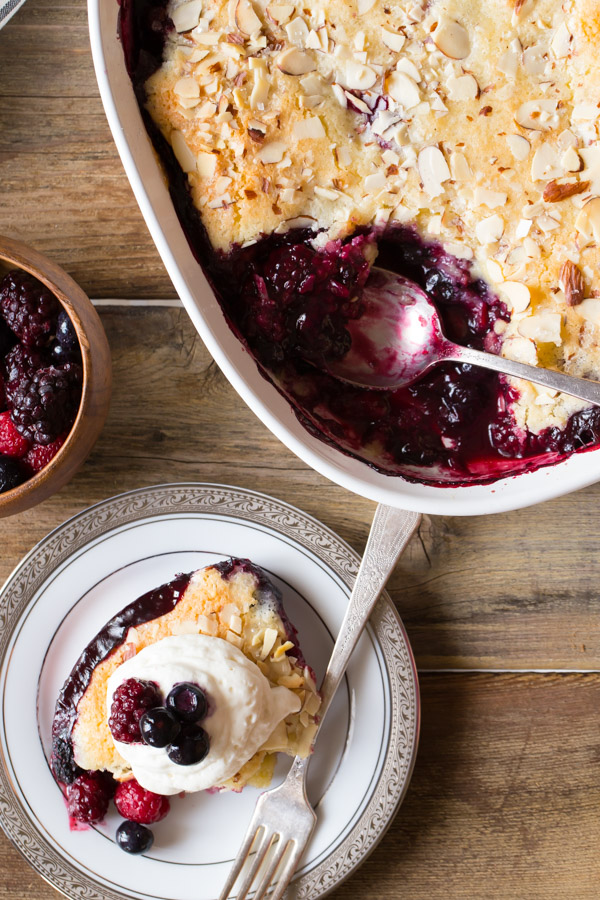 Swiss Chicken With Stuffing
I don't even think this pretty little hot dish ever got a name so I just made that up.  What we have is a layer of chicken breasts, covered in Swiss cheese and a homemade cream of chicken soup-ish sauce.  Cover the whole thing in a homemade herbed stuffing, bake, and you should be good to go!  Except – that stuffing gets pretty soggy from all that sauce.  Soggy stuffing is not my jam, so we will work on that one!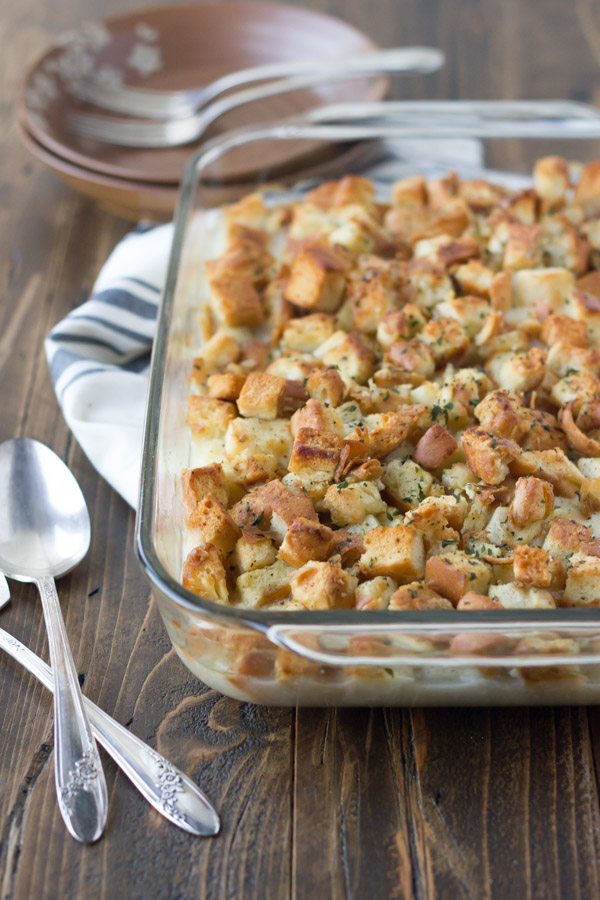 So there you have it, and here's to a new year and new recipe inspiration!  Thanks so much for being such a sweet and faithful LLK reader!  Your comments really do bring a smile to my face and motivate me to keep sharing new recipes.  Love to you all and Happy New Year.  I promise I'll be back soon with a recipe for you (the kind that actually works).
Did you make this recipe?
Please let me know how it turned out for you! Leave a comment below and share a picture on Instagram with the hashtag #lovelylittlekitchen
Can't get enough?
Subscribe and I'll send all my recipes right to your inbox!  You can also keep up to date by following me on Pinterest, Instagram,  Facebook, YouTube, and Twitter.