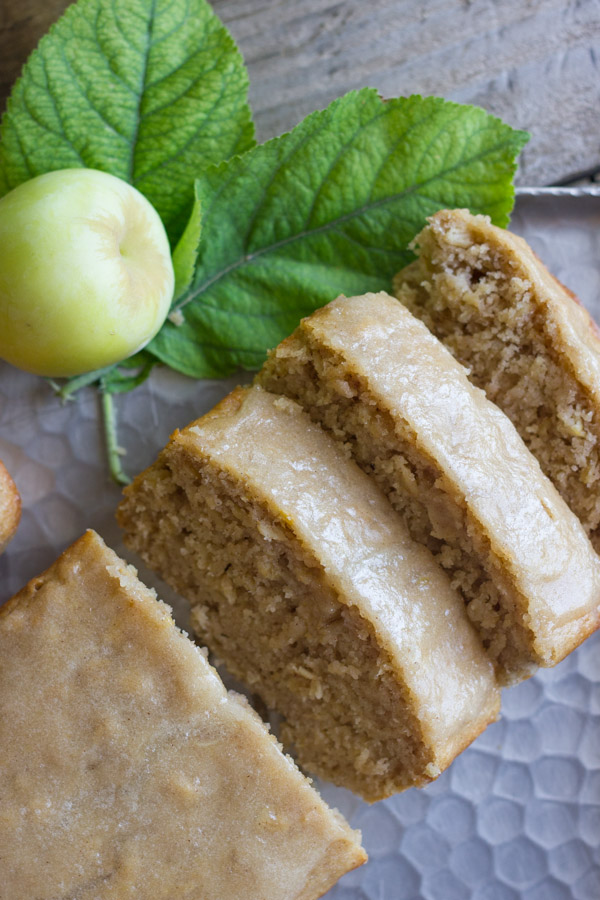 My mom is one of my best taste testers. She's pretty good about being honest with me, and I've even got a few "not my favorite" or "little too sweet for me" when I have brought something over for her to try.
We all need those people in our lives, right? The kind of friend who will tell you when your eyebrows need attention, or you have basil in your teeth. I promise I'll be the first to tell you if you ever fit into either of these categories, okay?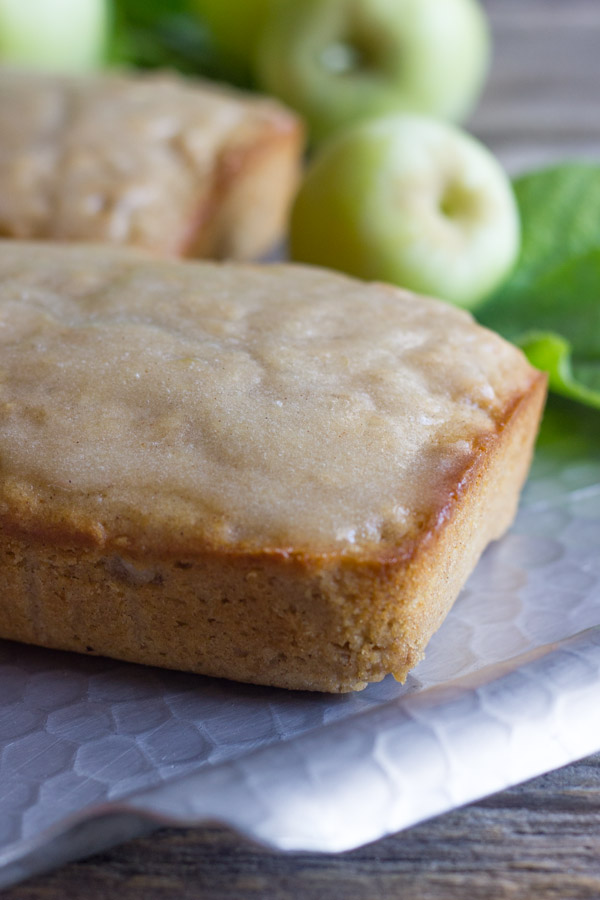 Because the applesauce I used to make this amazing Glazed Apple Cinnamon Oatmeal Bread came from my mom which she made from her very own apple tree, I really wanted to give her some of this bread to try. So I ran some over (she lives 2 minutes away from me). After she tasted it, she said, "This is OUTSTANDING!"
So there you go, it's mom approved. And yes, it is apple picking time here. We are seasonally confused here in sunny old AZ.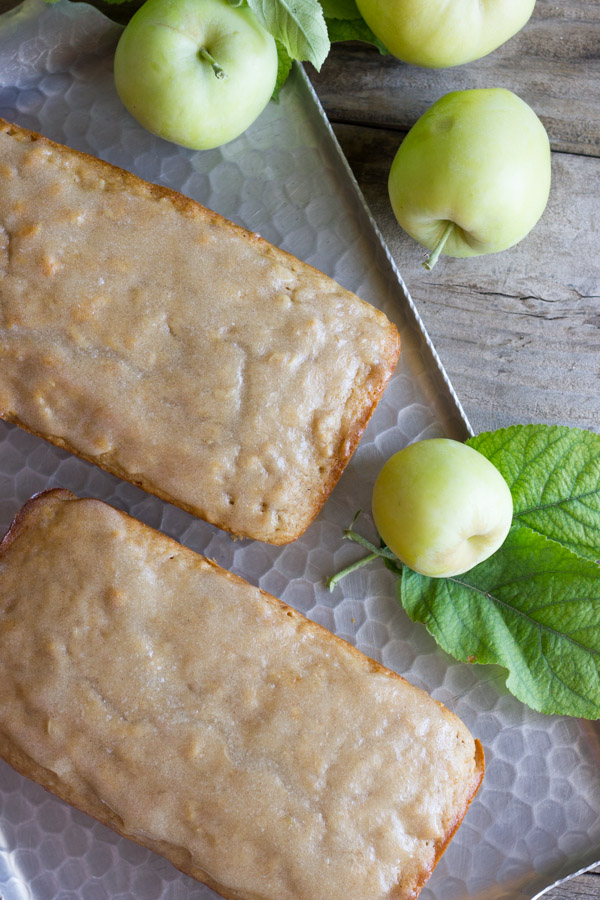 You'll looove the glaze we've got going on here. I completely ADORE glazes on sweet breads. Keeps them so moist and just really takes them to the next level of yummy-liciousness. I just checked and that's not a real word, unless you hyphenate it… so we're good!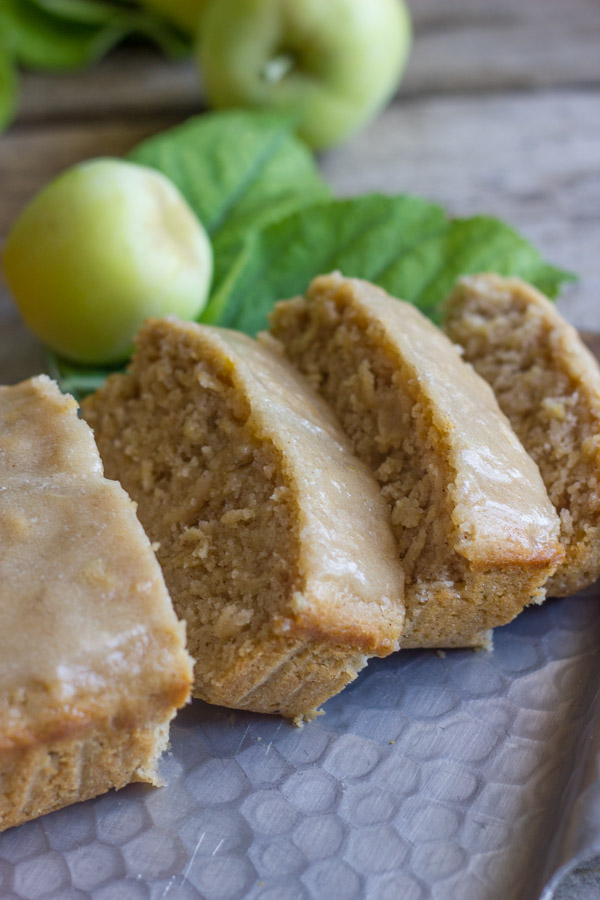 Did you make this recipe?
Please let me know how it turned out for you! Leave a comment below and share a picture on Instagram with the hashtag #lovelylittlekitchen
Can't get enough?
Subscribe and I'll send all my recipes right to your inbox!  You can also keep up to date by following me on Pinterest, Instagram,  Facebook, YouTube, and Twitter.
Glazed Apple Cinnamon Oatmeal Bread
Author:
Lovely Little Kitchen
Ingredients:
2 cups all purpose flour
1 cup old fashioned oats
1/4 teaspoon salt
2 teaspoons cinnamon
2 teaspoons baking powder
1 cup granulated sugar
3/4 cup vegetable oil
2 eggs beaten
1/2 cup plain nonfat Greek yogurt
1 cup applesauce (homemade or chunky style is best)
1/2 teaspoon vanilla extract
Glaze
1 cup powdered sugar (add more if needed to thicken)
1/4 cup applesauce
Directions:
Preheat oven to 350 degrees, and grease loaf pan. I used a 9.25 by 5.25 by 2.75 inch metal nonstick loaf pan.
In a large bowl, mix by hand flour, oats, salt, cinnamon, and baking powder. Set aside.
In another bowl, mix sugar, oil, eggs, yogurt, applesauce, and vanilla, then stir into dry ingredients by hand until just combined.
Scoop the batter into the loaf pan and bake for 45-48 minutes, or until a toothpick inserted into the center comes out clean.
Remove from the oven and whisk together the powdered sugar and applesauce for the glaze.
When the bread has cooled for just a bit, pour the glaze over the top. It will settle into the cracks and keep the bread moist. The glaze will set, but will remain slightly sticky.
I hope you have a happy Fourth of July! If you need a few menu planning ideas, here are a couple of my favorites: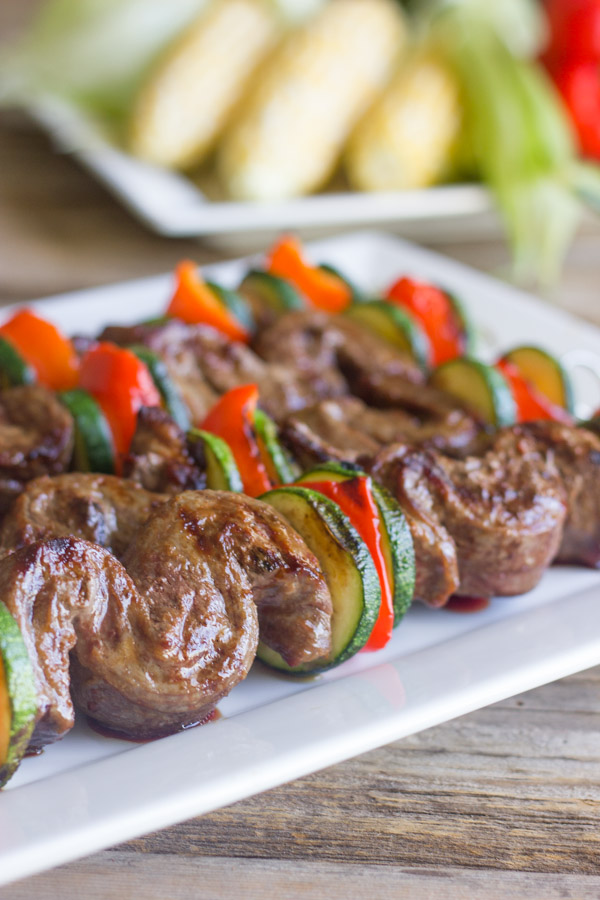 Sweet and Spicy BBQ Baked Beans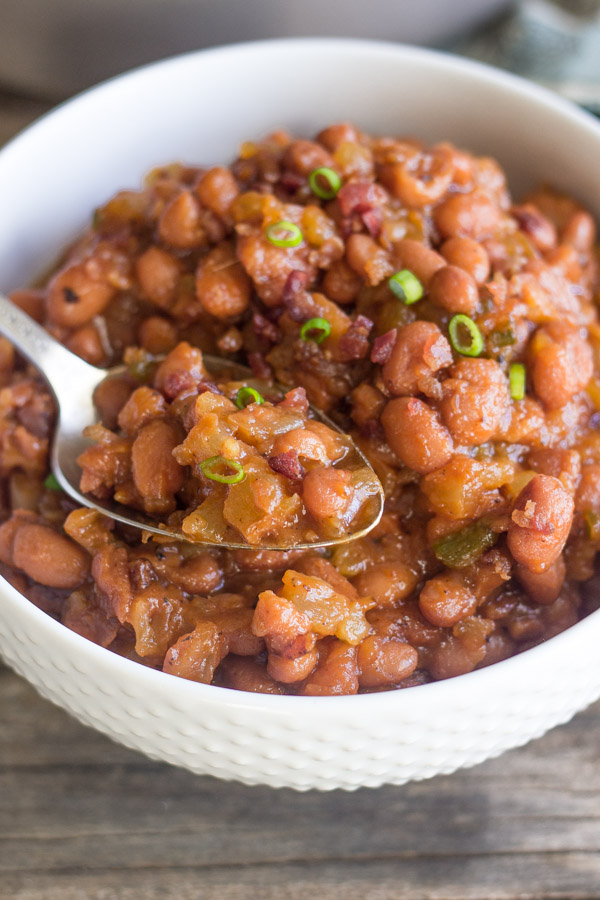 Easy Creamy Vanilla Pudding Fruit Dip