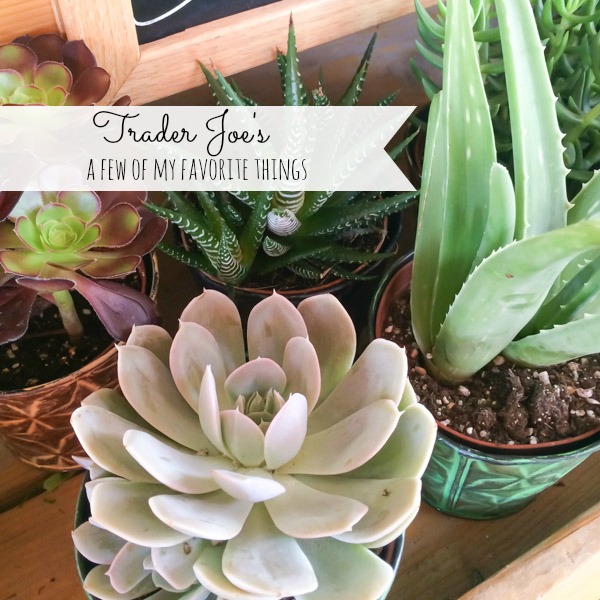 I always love when other people share their favorite things to buy from Trader Joe's, so I decided it was time to share mine!  The first time you walk into a Trader Joe's, it can be a little overwhelming because there are so many products you've never tried before.  I like to pick up my favorites plus something new to try each time I go.  If you are lucky enough to live near a Trader Joe's, here are some of the things you won't want to miss.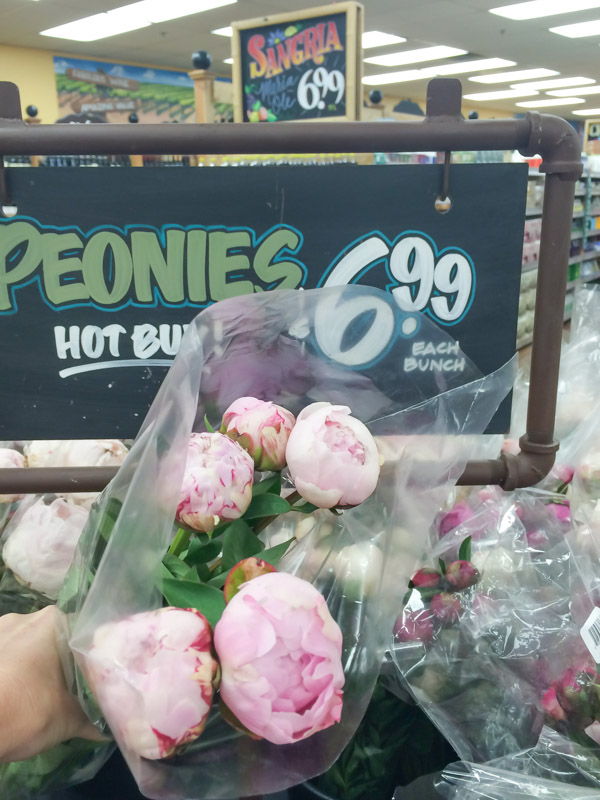 FLOWERS I love buying flowers for myself!  I think Trader Joe's has the least expensive, freshest, prettiest flowers around.  I always buy one bunch of the same type of flower instead of something already arranged, and then I just use filler from bushes in my yard and arrange them in a mason jar.  Keeping it simple, like all one color, is my jam.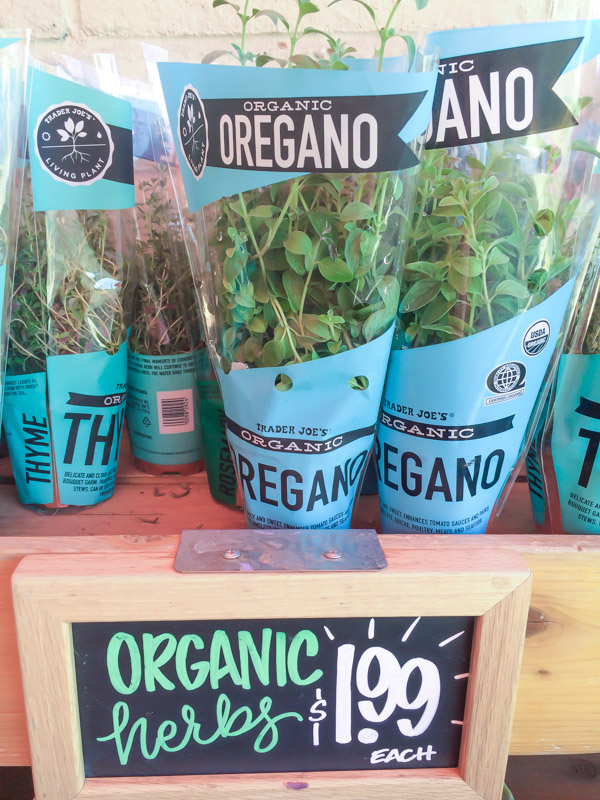 HERBS I just recently realized that buying a live potted herb plant at Trader Joe's is less expensive than those little plastic containers that are almost always so wilted in the produce section of the grocery store.  And there's a chance I can keep it alive until the next time I need it so it's really a two for one.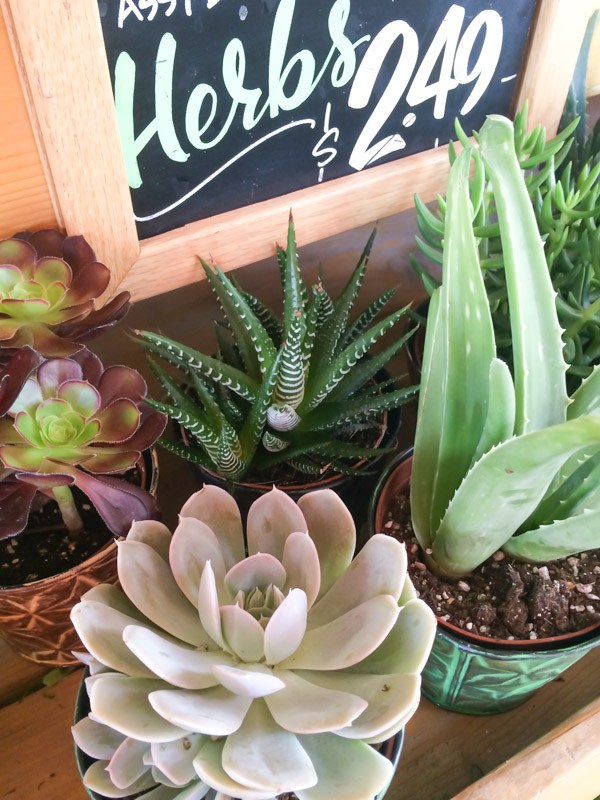 SUCCULANTS Be still my heart.  I want them all!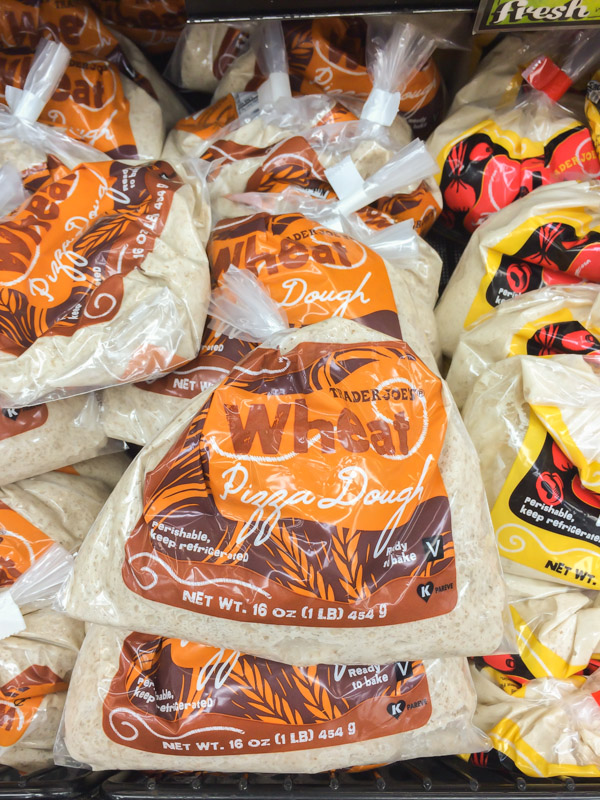 PIZZA DOUGH This can come in really handy on a busy night.  Try it with my Garlic Chicken Pizza recipe.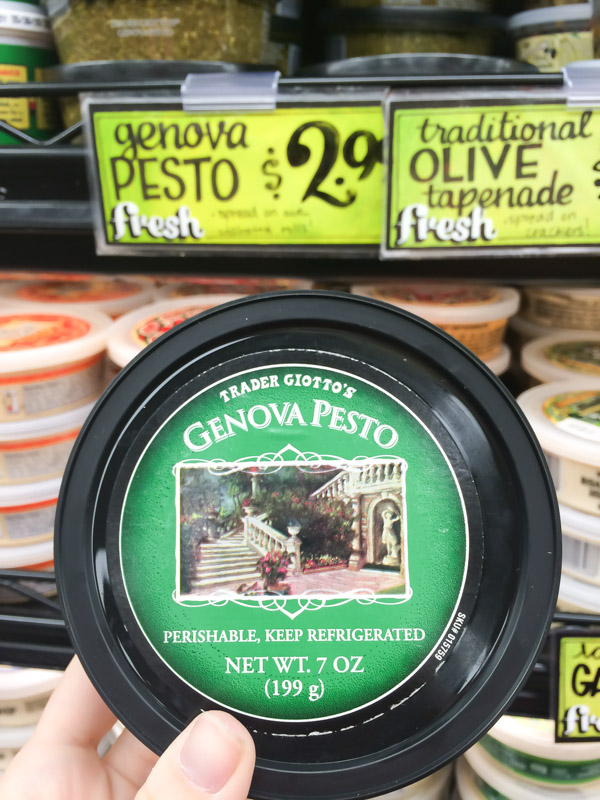 PESTO Of course you can make yours from scratch, but if you don't have time, this is a great one!  Use it to make my One Skillet Chicken Tortellini.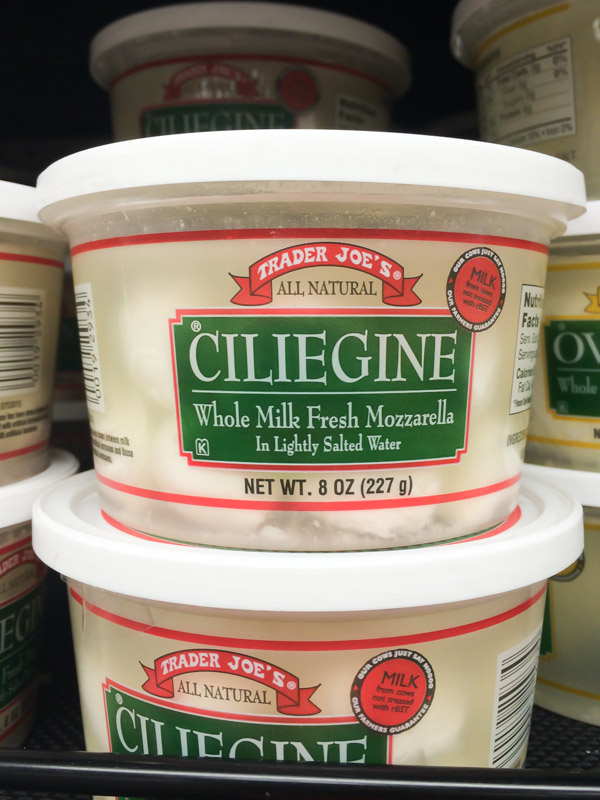 FRESH MOZZARELLA These tiny little balls of heaven are perfect in my Orecchiette With Pesto and Oven Roasted Tomatoes.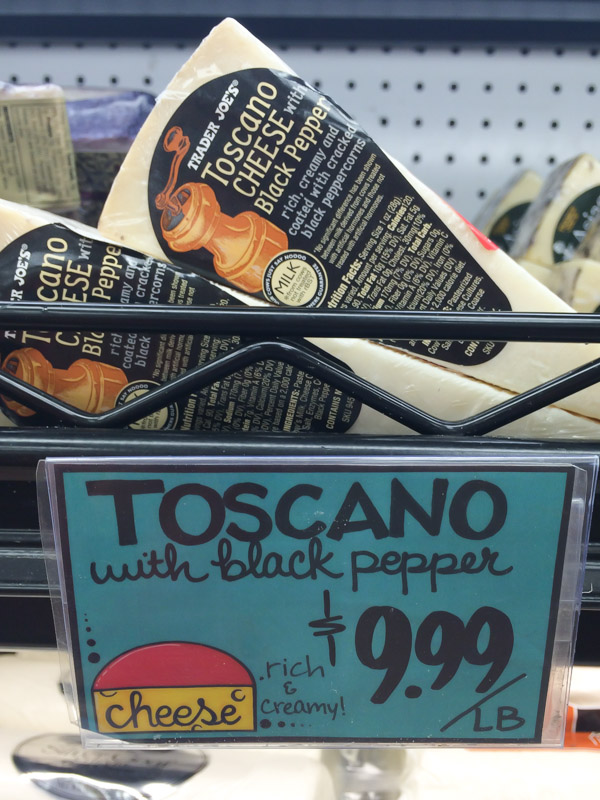 TOSCANO CHEESE My cousin introduced this cheese to me, otherwise I wouldn't even know it existed.  One of my favorite cheeses.  Not too strong or stinky, but definitely rich and creamy.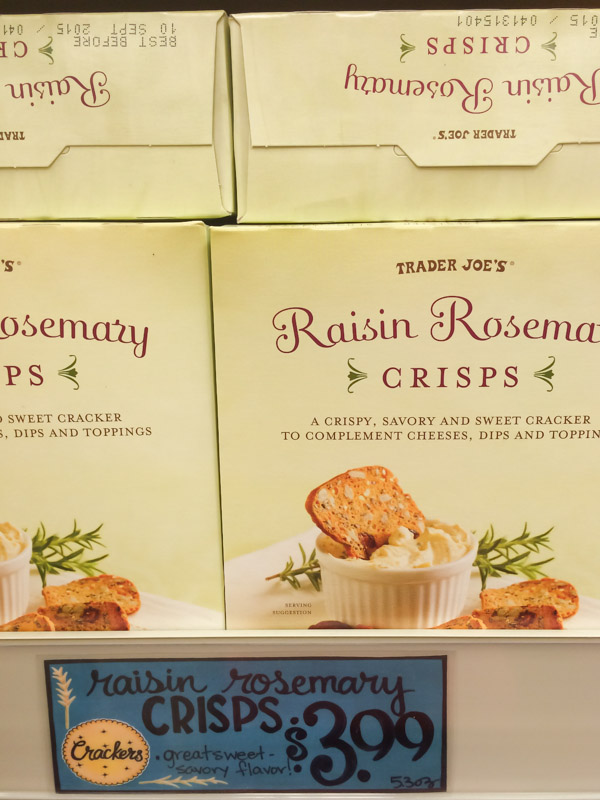 RAISIN ROSEMARY CRISPS Wondering what kind of crackers to serve with your Toscano cheese?  Look no further!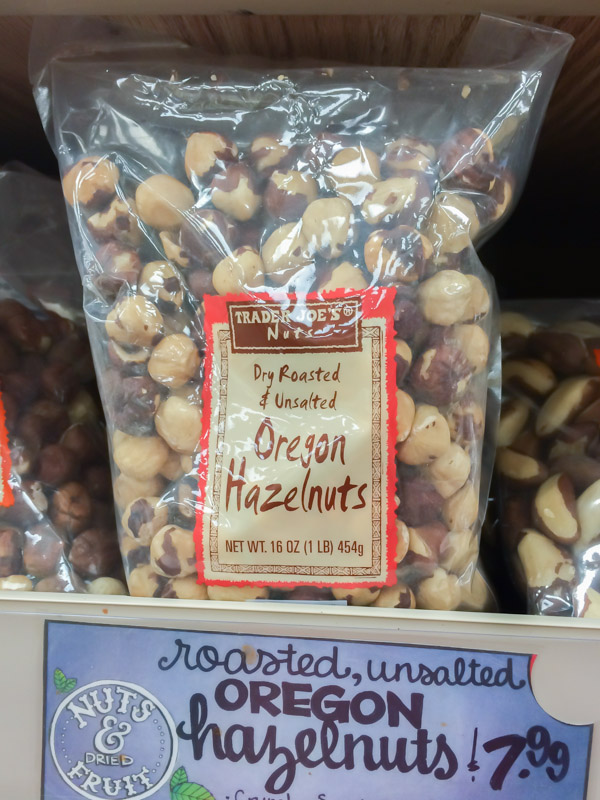 NUTS & SEEDS I think Trader Joe's is one of the best places to buy nuts and seeds.  I love the variety – salted, unsalted, roasted, raw… Roasted Oregon Hazelnuts are my current crush.  Try them in this fabulous Stetson Salad!  I never leave Trader Joe's without a bag of nuts!  Nut butter recipe coming your way soon!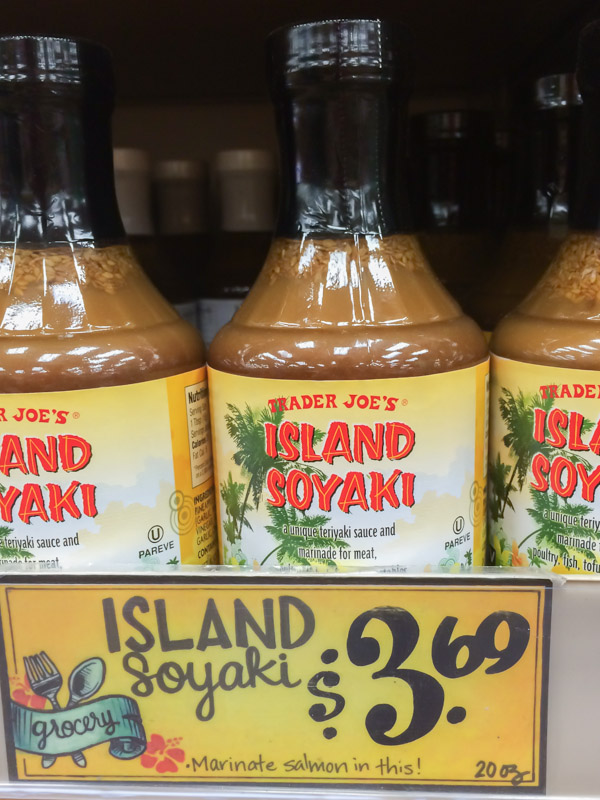 TERIYAKI SAUCE My other cousin told me about this one years ago.  We use it to marinate our steak, chicken and salmon.  Everyone loves it!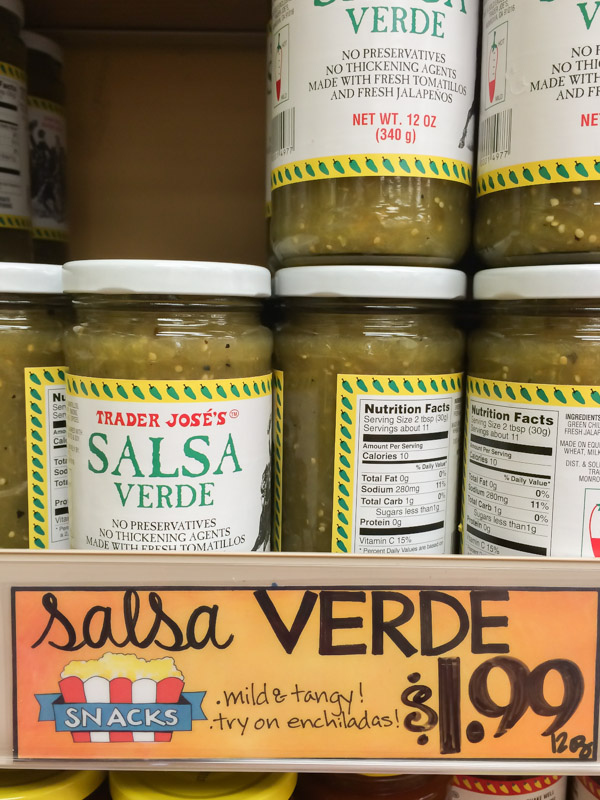 SALSA VERDE In my humble opinion, the BEST!  I love it on eggs, and in my ever popular Creamy Crockpot Salsa Verde Chicken Tacos.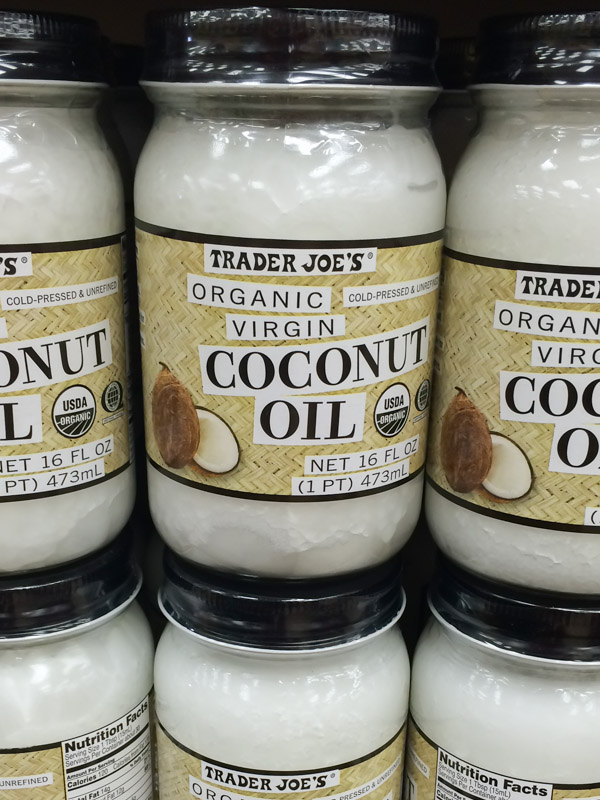 COCONUT OIL If you aren't committed to using coconut oil enough to buy the giant tub from Costco, Trader Joe's has this smaller jar for $6, which is a good price compared to other grocery stores.  I think it makes my homemade granola extra good and healthy too!
CHOCOLATE CROISSANTS Oh baby, if you love chocolate and you love croissants, these should be in your cart.  PRONTO!  You let them thaw and rise overnight on a baking sheet, and then you pop them in the oven morning.  They are heavenly.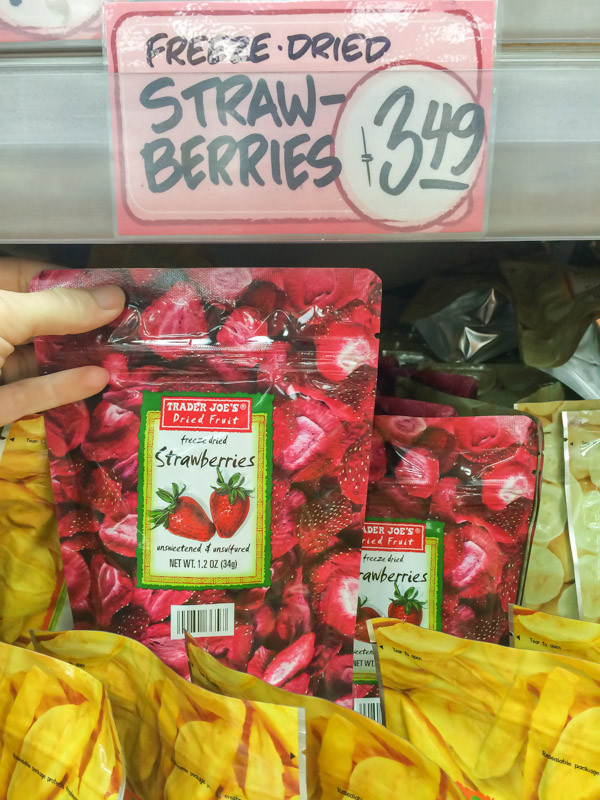 FREEZE DRIED FRUIT These are a total specialty thing, but you can grind them up to naturally flavor and color your frosting according to Sally.  Can't wait to try it out.  I looked at a regular grocery store and the freeze dried strawberries were almost triple the price – which is hard to swallow when the bag is so light it feels like it's full of air!  Also looked into making my own, but from what I can tell you need a dehydrator or you need to leave your oven on for 12 hours straight.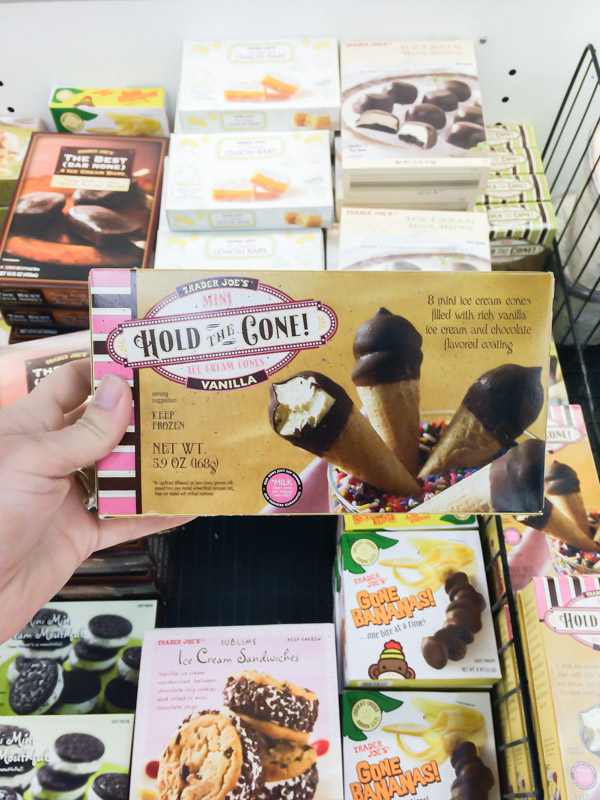 BABY ICE CREAM CONES These are the cutest things ever.  Just the right sized little tiny treat without the guilt.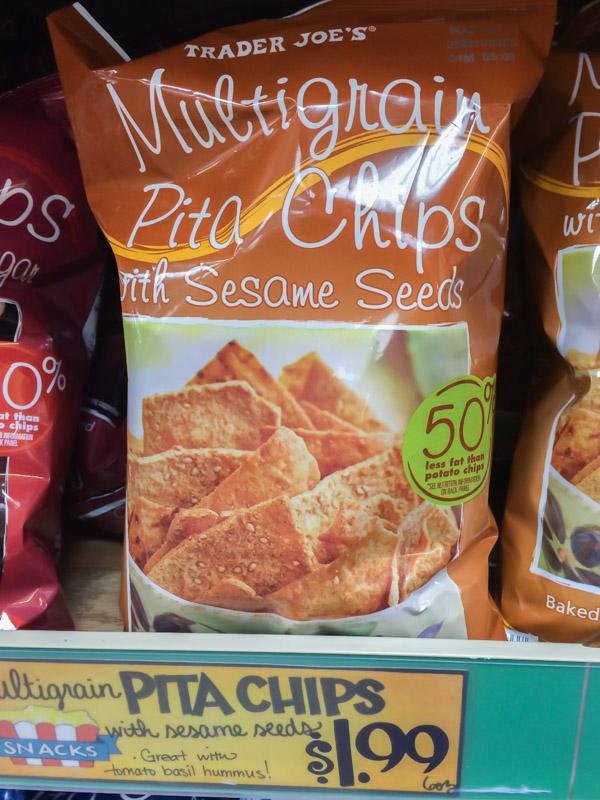 PITA CHIPS These are the perfect thickness.  Not so thin that they break in the hummus, but not so thick that you break a tooth.  And there's something about the sesame seeds that make them extra yummy.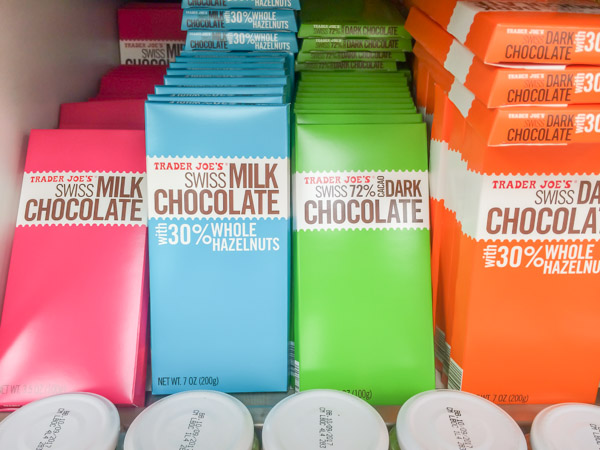 CHOCOLATE All kinds and all sizes.  Even a ONE POUND bar!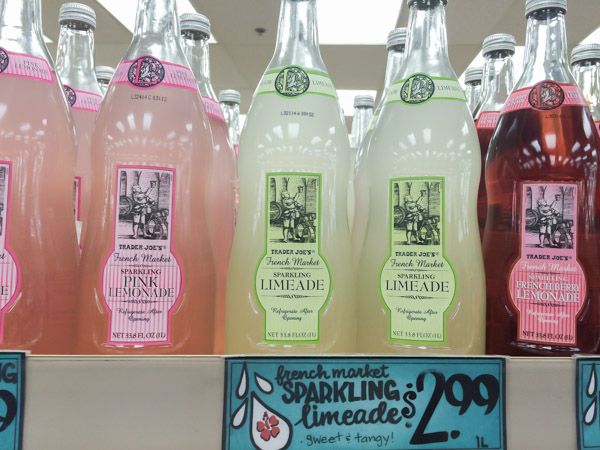 SPARKLING LEMONADE I honestly fell in love with the packaging before I even tasted this lemonade.  So fancy!  Perfect for baby showers and brunches.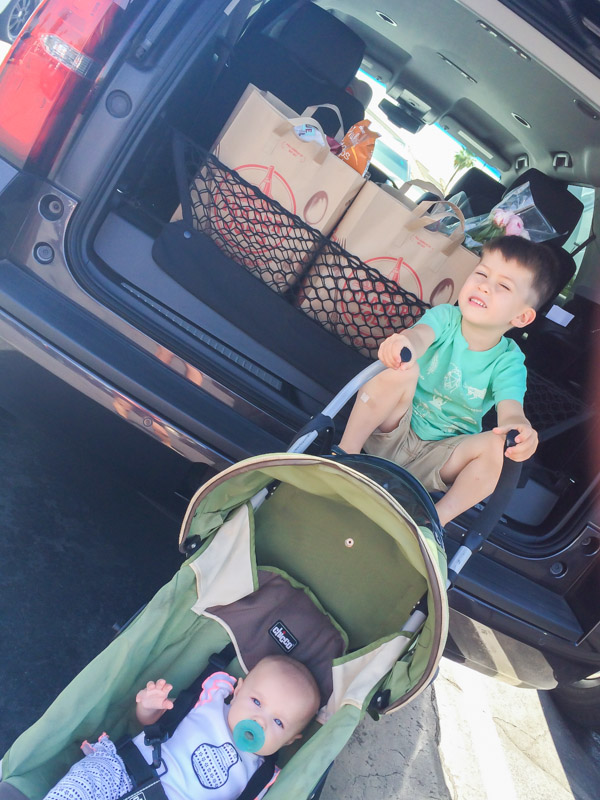 All packed up and ready to head home with all our favorite things!  If you've made it through this whole post, you deserve a medal! I could probably have kept taking pictures of my favorite finds for hours and hours, but I think I pushed theses two cuties to their limit.  I can tell because Little Boy #3 is giving me the stink eye.  If you have a favorite find from Trader Joe's, please share!  Always love trying new things.  Here are a few other TJ's favorite things lists if you can't get enough!
Little Broken's Favorite Things 
Ambitious Kitchen's Favorite Things
The Kitchn Reader's Favorite Things