Sometimes I feel like traditional basil pesto can be a little too strong… too flavorful… maybe too herbish? What I love about this dish is the way the creamy avocado blended with the traditional pesto ingredients softens that basil a bit. This pasta is still full of flavor, just very nicely balanced. The pine nuts give a nice crunch, while the lemon and lime brighten everything up.
And how healthy is this? So many green and fresh ingredients in one simple recipe.
If you buy your pine nuts raw, be sure to give them a little toast to release their natural oils and enhance the taste.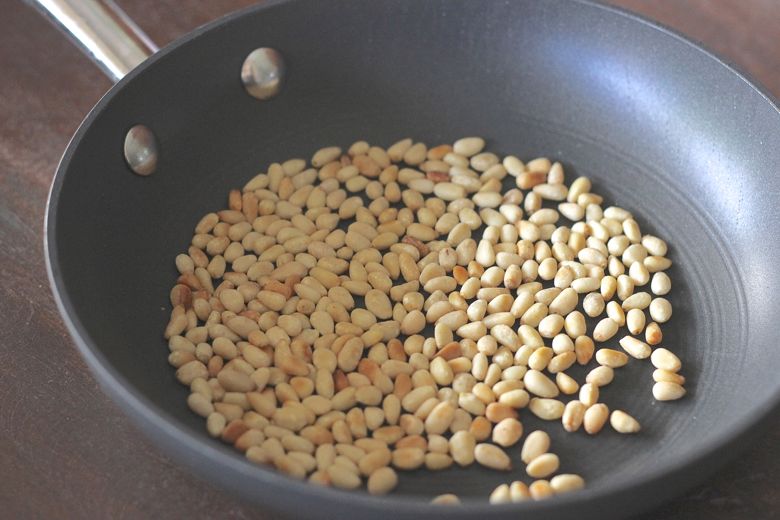 While my pasta was cooking, I used my mini-food processor to pulse together the creamy avocado basil. No chopping at all. So easy!
Freshly grated parmesan cheese is a must. I love using my microplane for this.
Make this recipe to suit your own tastes. Try adding grilled chicken, bacon, or roasted cherry tomatoes.