Hey Friends! You all won't believe where I am right now! I'm up in Portland with Pacific Foods for their Pasture to Plate event! Follow along with me on Instagram because this Arizona desert girl is having a blast here! Can't wait to tell you all about it, but in the meantime here is my monthly Bits and Pieces post where I share with you all the random things I think you just might want to know, and maybe a few you don't.
1. So when I was invited to Portland, my first thought was, "Yay!" and then, "What I am going to wear?" I found this cute and versatile denim jacket from Loft and thought she might like to come to Portland with me. The fit is great, not too bulky, and I love wearing it with colored denim jeans or corduroys. I can also wear it with summer dresses so that they can stretch into Fall too.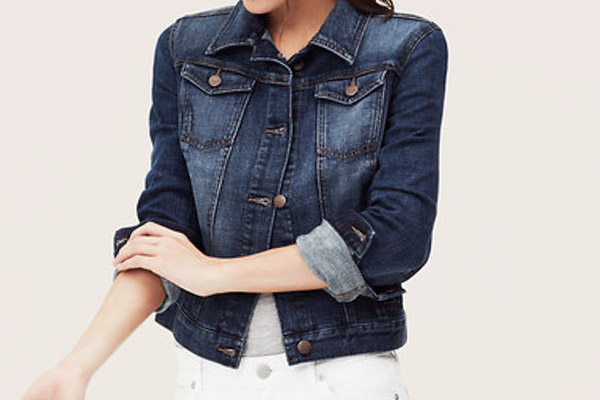 2. Colder weather and jackets makes me want to eat a cozy bowl of soup or chili. Here are some favorites from LLK last year as well as some new ones from my food blogger friends. Can I still call them friends if I've never actually met them, but would really like to?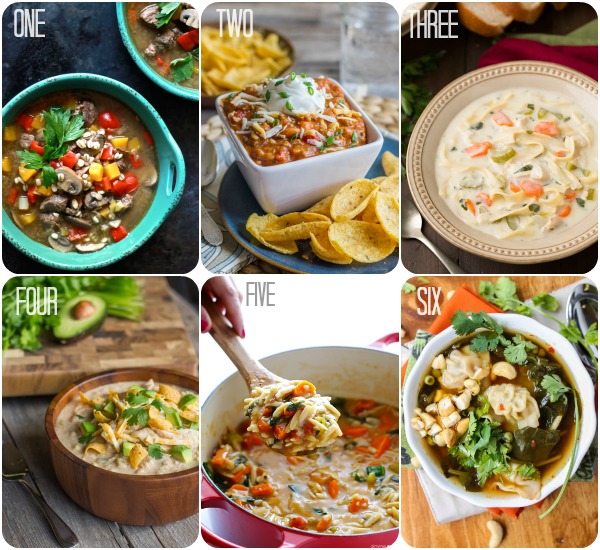 Follow my Soup board on Pinterest for more great recipes!
3. I found these letters for my fireplace mantle at Michaels. They are out of stock online right now, but I have seen them still in the stores. Do you decorate your house for Fall? I make myself wait until October 1st. I did buy a J and Y so I can do J-O-Y at Christmastime. I wonder what else I can spell with an H, O, M, E, J and a Y? Don't forget to use your 40% off coupon!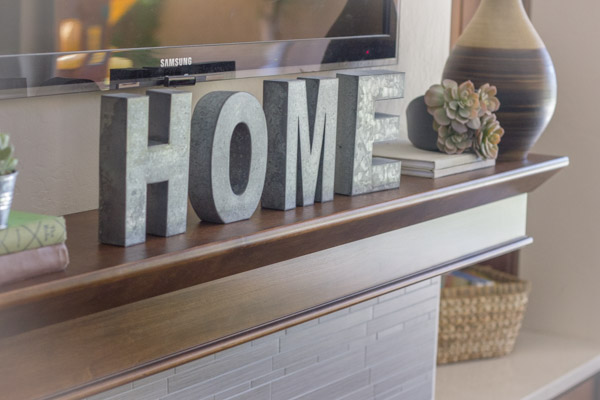 4. Do you notice a big difference in your skin when the weather turns colder? The other day, one of my friends was complimenting me on my skin… I was like, who ME? This is the girl who had very problematic skin growing up. I know its much better now thanks to my teenage girly hormones evening out, but I was still kind of shocked to hear her say such sweet things about my face. She asked about my make-up products, and while they are really nothing fancy, I do really like my daytime moisturizer. Even though it doesn't say anything about this on the packaging, I feel like it has little light reflecting powers and makes your skin really even and supple and moisturized all day long. Plus it has SPF 50, and with my family's history of skin cancer, this is a must! Love that it won't break the bank too.
5. Why have I not heard of Paper Source until now? Thank you Boxwood Clippings (another blog I love) for introducing me. Isn't this garland perfect for Fall?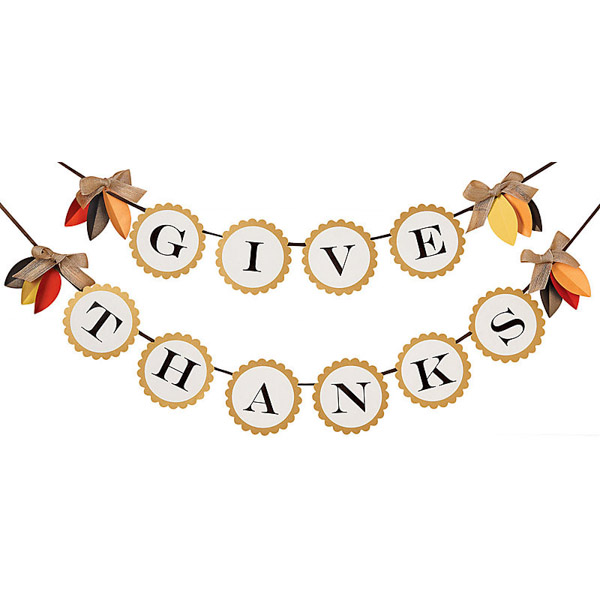 What Matters Most
Every month I am overwhelmed by the kindness and support of those who visit Lovely Little Kitchen. Without you, there would be no LLK! Each month, a portion of the monthly income from LLK is set aside to support those in need.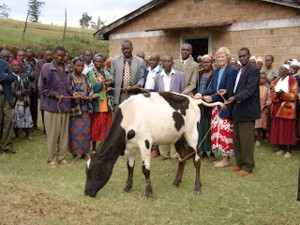 My mom and dad have taken several medial mission trips to Kenya. Every time they come home, their hearts are overflowing with a love for the land and the people. My mom and dad have seen firsthand how various organizations can lift people out of desperation and give them the kind of help they really need. One of these organizations is called Tabitha Ministry. Their goal is to provide material help as well as spiritual care to the women of Kenya, as many have been widowed by HIV/AIDS. This ministry raises money to provide these women with Bibles, cows, homes, seeds and fertilizer so that they can be self sufficient and take care of their families. These things are life changing, and I'm so happy to donate part of the income generated by Lovely Little Kitchen this month to Tabitha Ministry.
Disclaimer: the links in this post for the moisturizer are Amazon affiliate links.