Lots of random little bits to share with you!  Can you believe April is coming to an end?  I'm so glad Spring is here in full swing.  Here's what we have been up to lately…
1.  I'm a reading fanatic kind of mama.  I snapped this pic in the car (at a red light of course) of my older one reading to my little one on our way to church.  Makes my heart happy!  
We keep books in the car, and in every room of the house too.  This is what the Little Boys and I are loving to read these days.
The Day the Crayons Quit by Drew Daywalt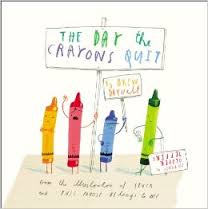 Jesus Storybook Bible by Sally Lloyd-Jones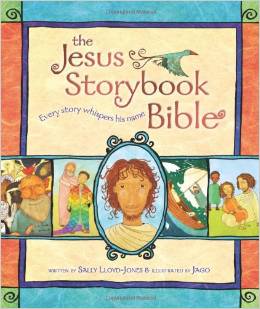 Steam Train Dream Train by Sherri Duskey Rinker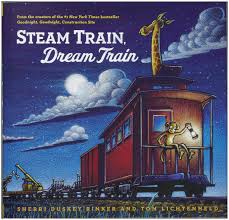 2.  We went on a field trip to a butterfly atrium with Little Boy #2's class, and my mom came along too. Perfect outing for Spring for big kids and little ones too.  If you want to see three very energetic boys magically hold still, tell them if they act like a statue, a butterfly just might land on them!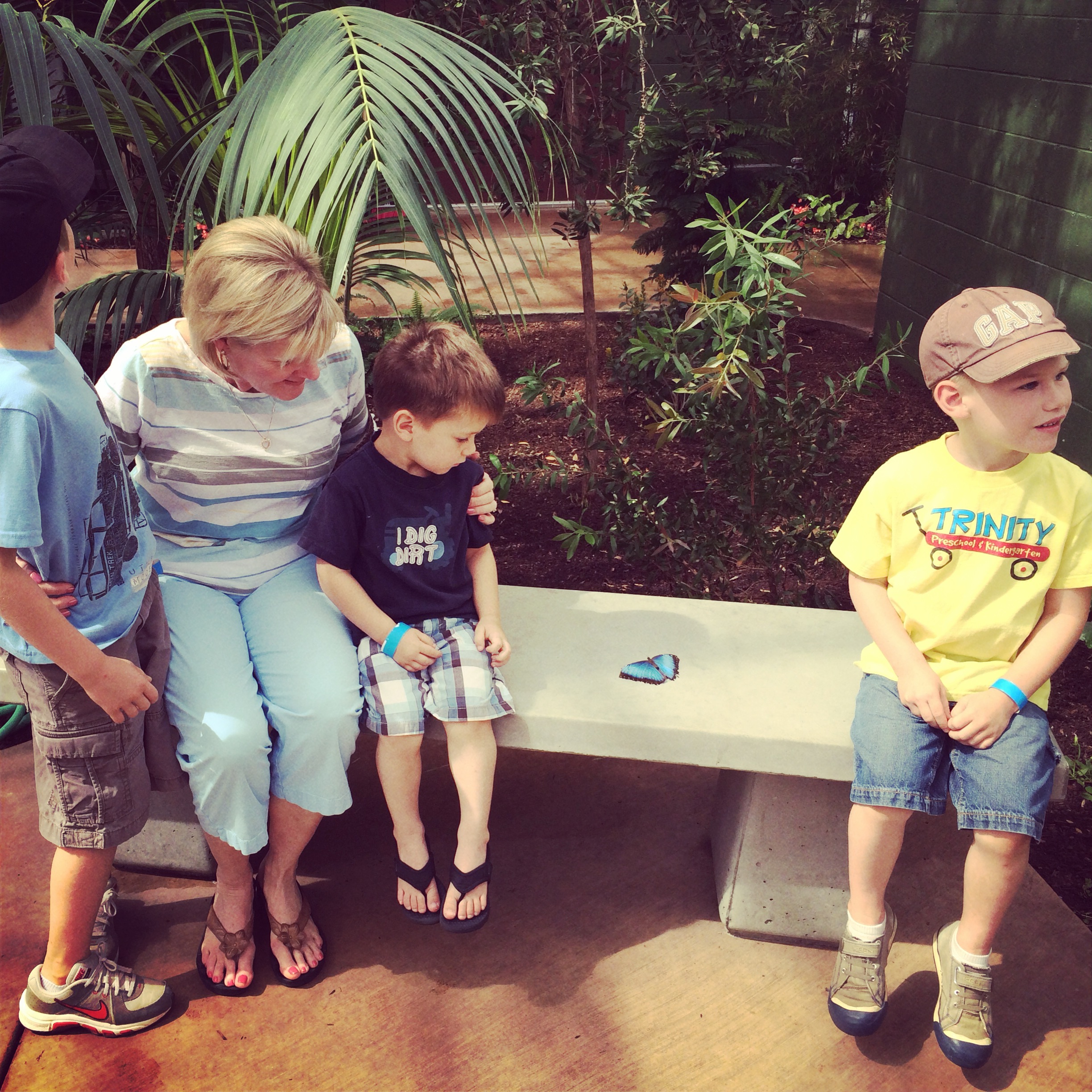 3.  Friendly reminder:  Mother's Day is coming up!  I adore this necklace from Figs and Ginger.  (hint, hint Cory – xoxo)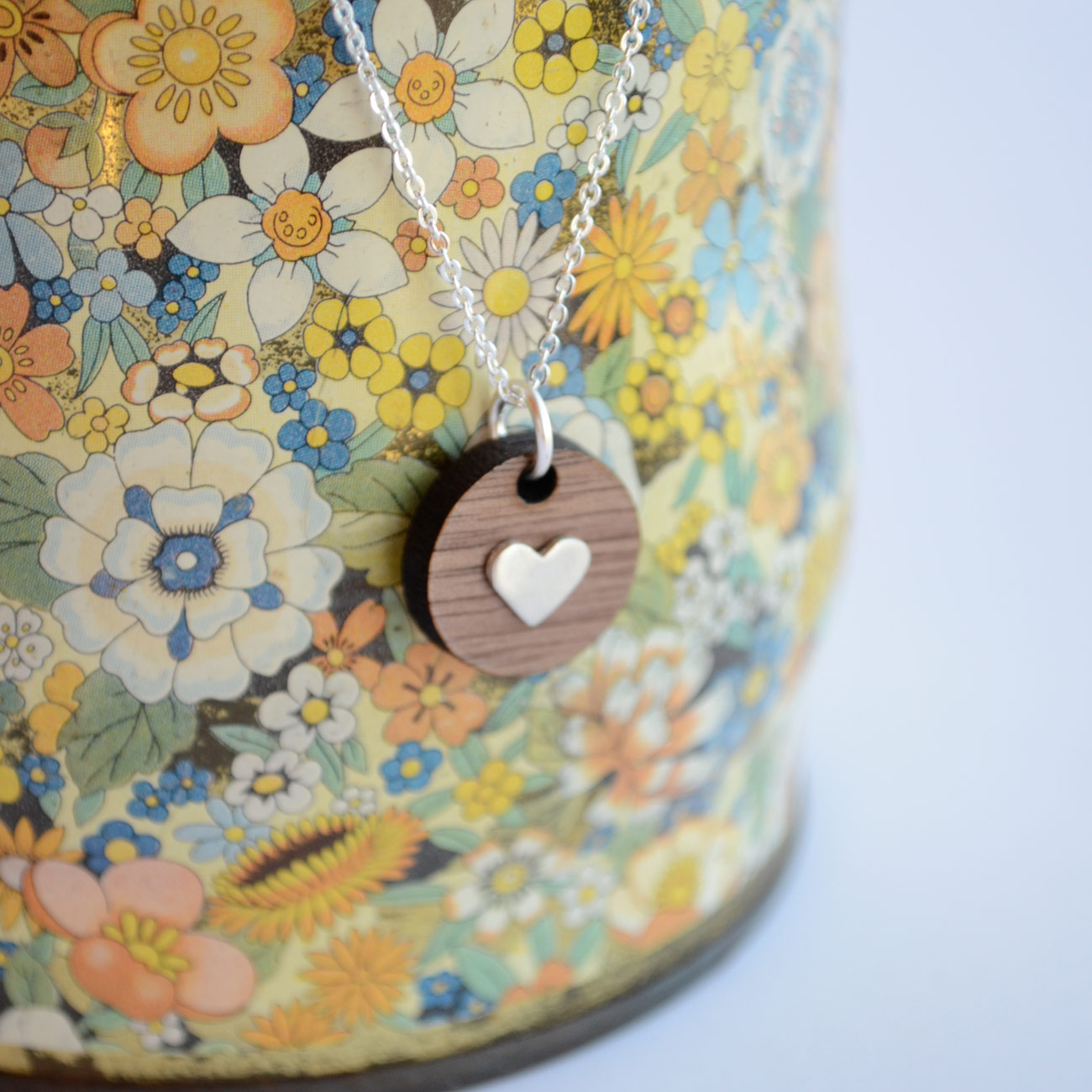 4.  There are so many recipes out there right now that are screaming SPRING!  I really want to make these whoopie pies and this quiche looks amazing!  And raise your hand if you think Jell-O is timeless?  Okay, me too.  Doesn't this fancy Jell-O recipe look so pretty?
5.  This quote is speaking right to my heart.  I've been needing to be reminded about the dangers of the comparison trap lately.  When you compare yourself to someone else and feel you don't measure up, you feel disillusioned.  If you compare yourself and feel you are superior, your heart fills up with pride (not the good kind).  Can't win either way.  Choosing JOY instead of comparison today!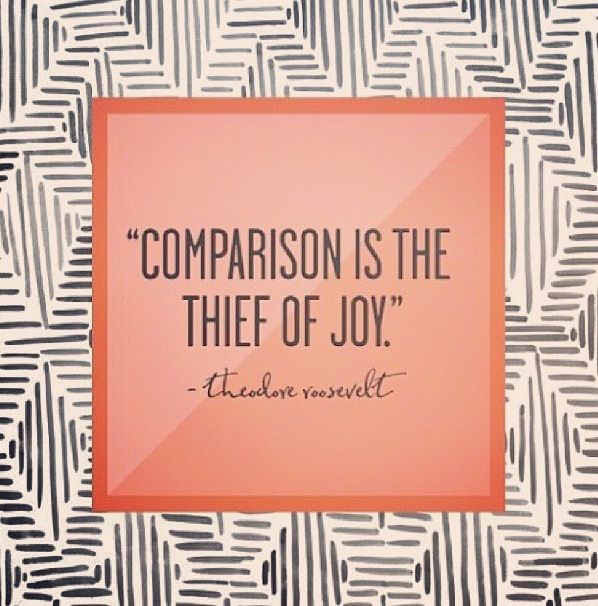 6.  And if someone gave me $60 to spend on new sandals for Spring, I would buy these…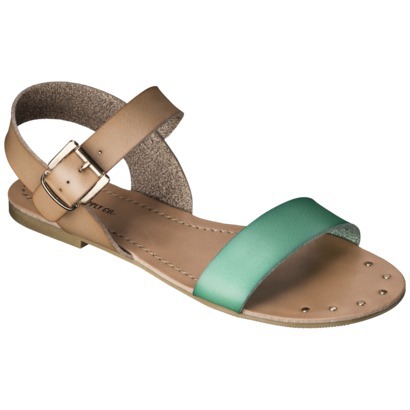 and then these…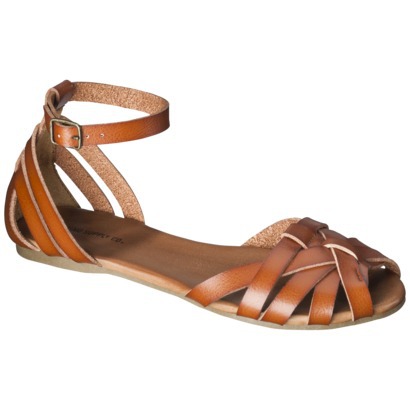 and these too!  Because they are all under 20 bucks!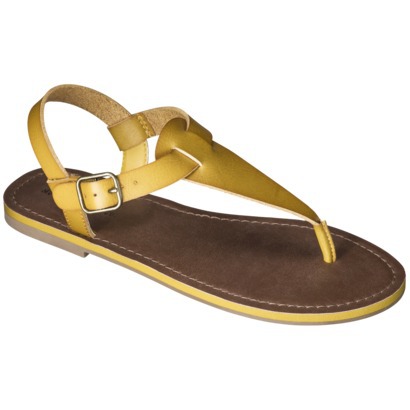 7.  This commercial made me smile.  Probably because I can't dance a lick and feel a little jealous of those who can.  Even if they are babies.
8.  I think this industrial paper towel holder would go really well in my kitchen.  Some people are just so clever!
Enjoy your weekend everyone!  I'll be back on Monday with a very SPRINGY pasta recipe for you.  You'll love it!
Disclaimer: the links in this post for the books are Amazon affiliate links.