I had a question pop up on Instagram about how I clean and maintain my cast iron skillets.  I've been using my cast iron more and more in my kitchen over the last couple of years, and I've learned so much since then. I'm going to share all my best tips and tricks for cleaning and maintaining them here, and also an honest look about what I love and don't love about them.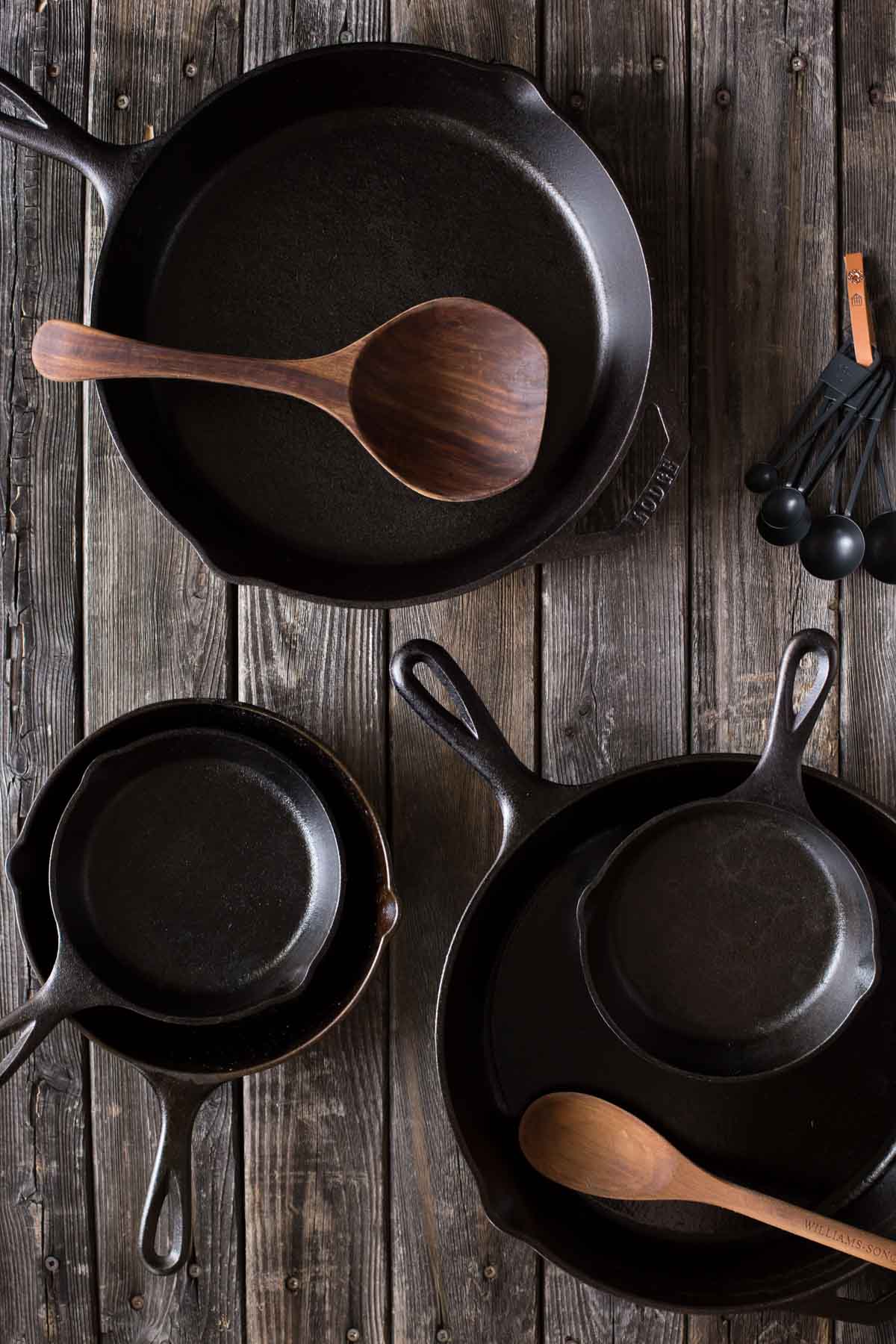 How to Clean Cast Iron Skillets
Take your cast iron skillet to the sink and use hot water and a kitchen sponge or bristle brush to scrub off any remaining bits of food.  No soap needed. Don't use anything too abrasive like steel wool, or the protective seasoning layer could be scraped away.
Next, use a clean kitchen towel to dry the skillet.  Water is the enemy of cast iron because it will cause them to rust.
Use a small amount of oil (like canola, vegetable, or corn oil) on a paper towel and rub the oil all over the skillet.  Return the pan back to the stovetop and heat for a couple of minutes.  This will help to ensure the pan is totally dry, and the oil will bake into the surface of the cast iron building up that nonstick layer of seasoning we love so much!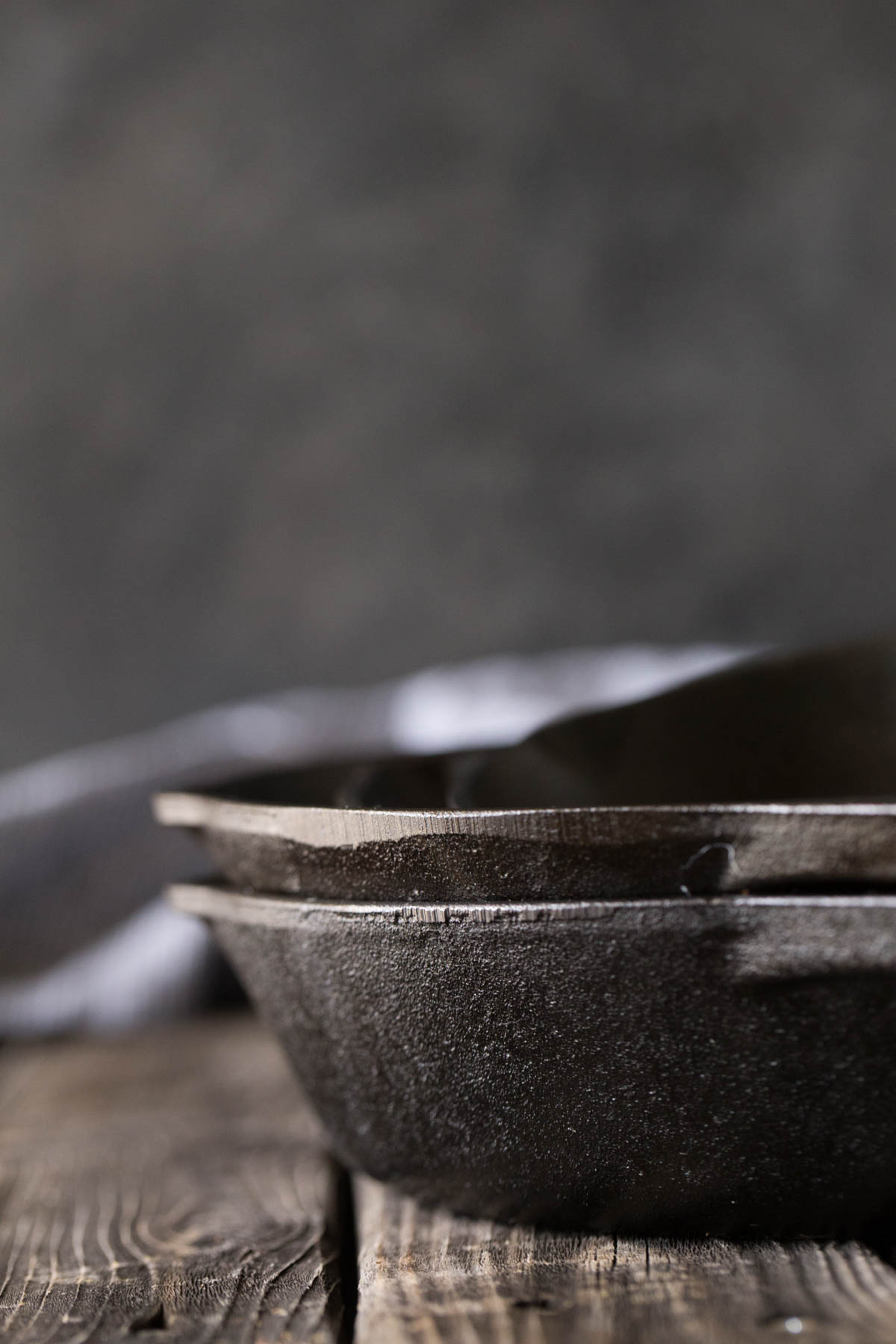 Pros and Cons
Now that we know how to clean and maintain cast iron, let's be honest about what's so great about them and what takes a little getting used to. First of all, let's talk about the pros.  Cast iron skillets are very inexpensive, indestructible, and last forever!
Cast iron skillets cook like a dream.  They conduct heat in such a way that allows for an even distribution throughout the pan, making them ideal for searing without burning.  They also retain their heat longer than most pans, so if you serve out of them buffet style, your dish will stay hot until everyone's had a chance to go through the line.
I also love that they can go from stovetop to oven seamlessly.  No transferring to oven safe cookware and washing extra dishes.  Once you master this technique, a whole new world of recipes will be at your fingertips.
Lastly, the more you use them, the better they are.  My cast irons came "pre-seasoned" meaning I didn't need to oil and bake them before the first use.  But as you continue to cook, clean, and oil your pans the pan will become more and more nonstick and easier to cook on.  We've all heard about potentially harmful chemicals in some nonstick surfaces, so cooking on cast iron definitely gives me peace of mind about what may be going into my food.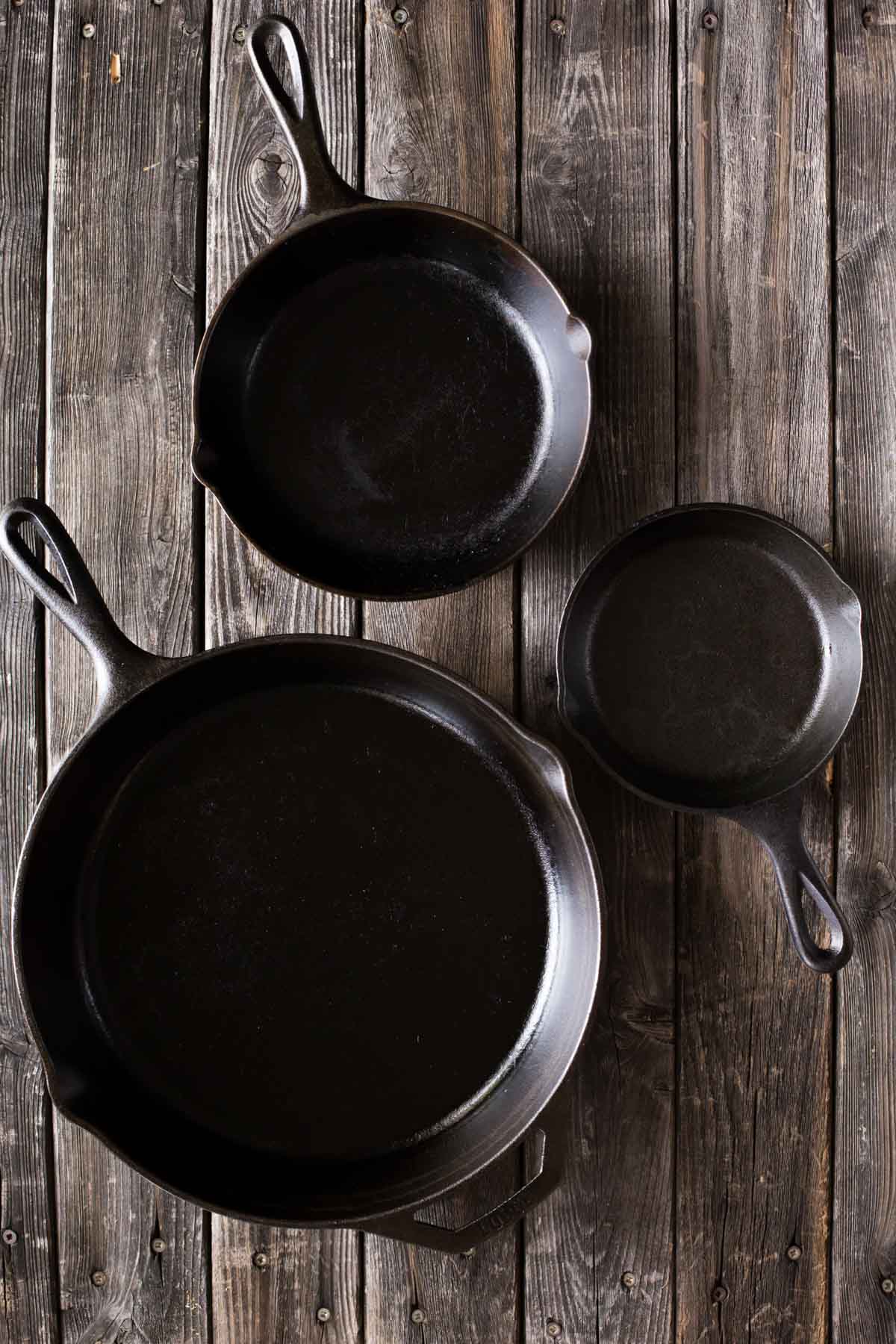 And here are the cons.  The biggest one for me is this:  They are so darn heavy.  Does cooking count as a workout?
It does now.
Another con is that the pan handle will get hot.  You must have an oven mitt or pot holder handy when cooking with cast iron, or buy a handle cover.
The last thing I don't love about cast iron is not having a fitted lid.  I'm sure there are some cast iron skillets out there that do come with a lid, but I just use a piece of foil over the top if I need to cover a dish so it's really not too big of a hassle.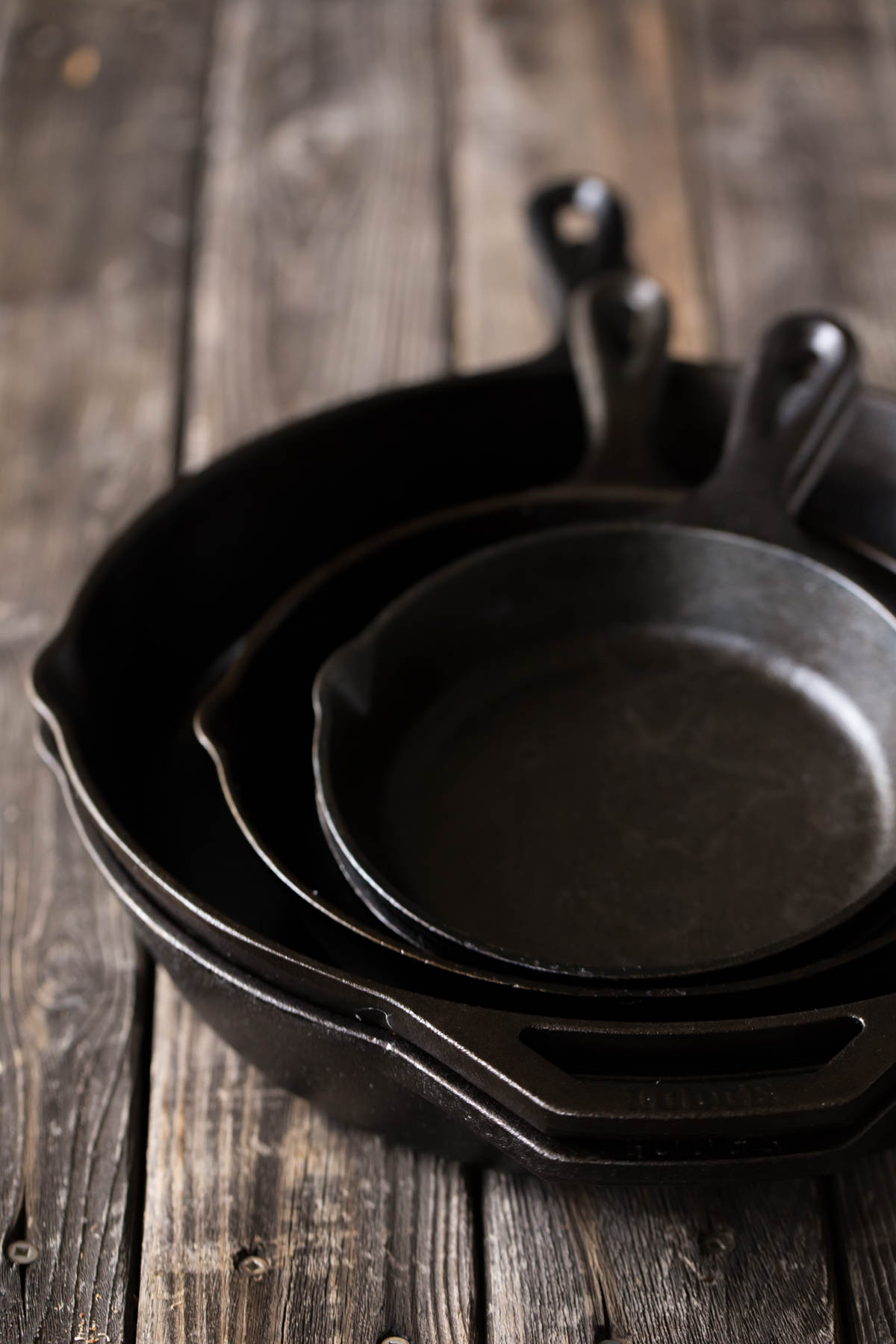 My Favorite Sizes
6.5 inch – This is great for frying up an egg for breakfast.  Easy to handle and not too heavy so it's great for everyday use and cooking for one.
8 inch – I like to use this size for grilled cheese, or grilled PB & J.  Also perfect for my Breakfast Skillet Nachos.
10 inch – I don't own this size yet, but it will be the next one I add to my collection.
12.5 inch – This is very roomy, and we use it for skillet dinners like Pesto Chicken Skillet and Easy Homemade Shepherd's Pie, quesadillas, pancakes, and crisps or cobblers.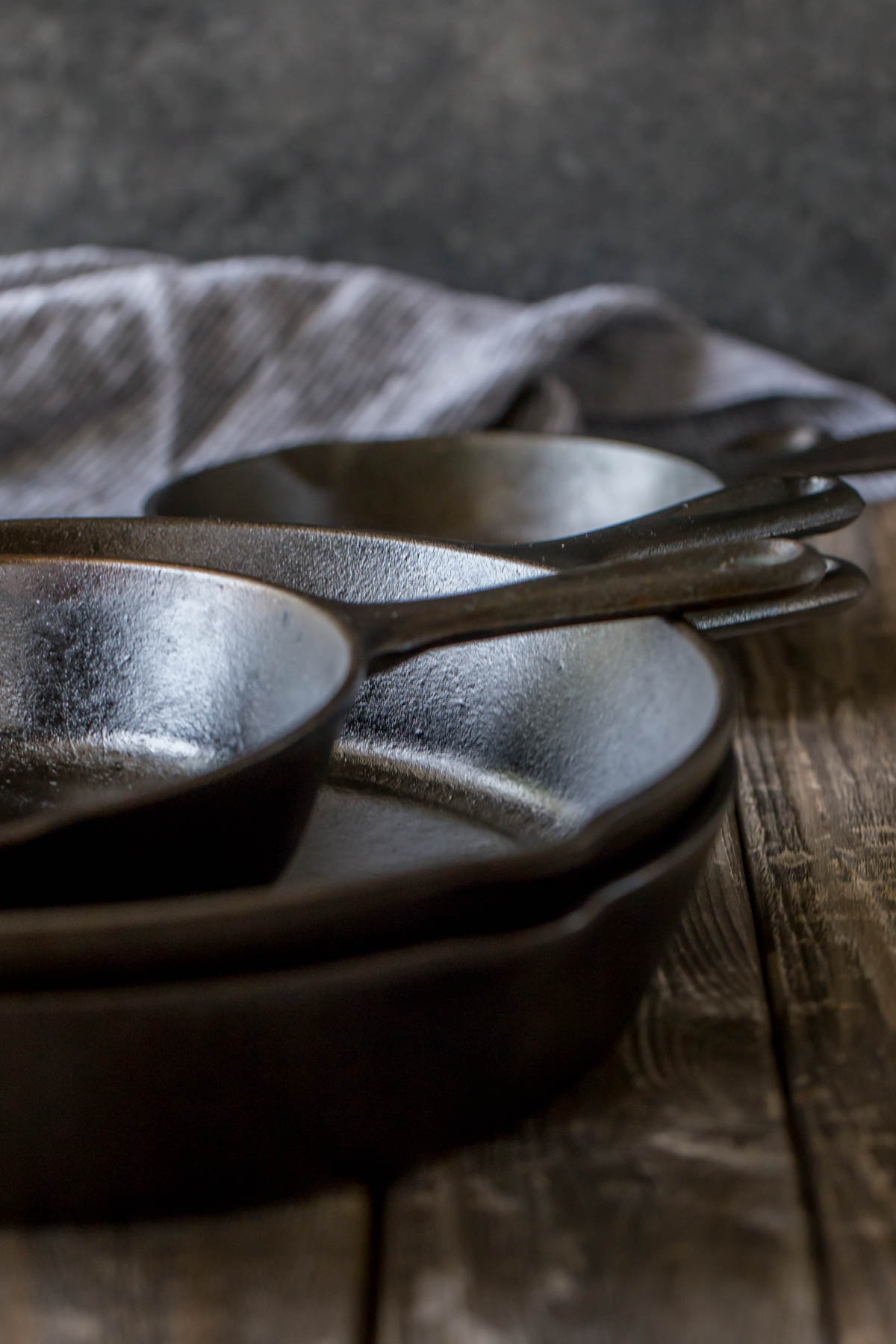 Skillet Recipes I Love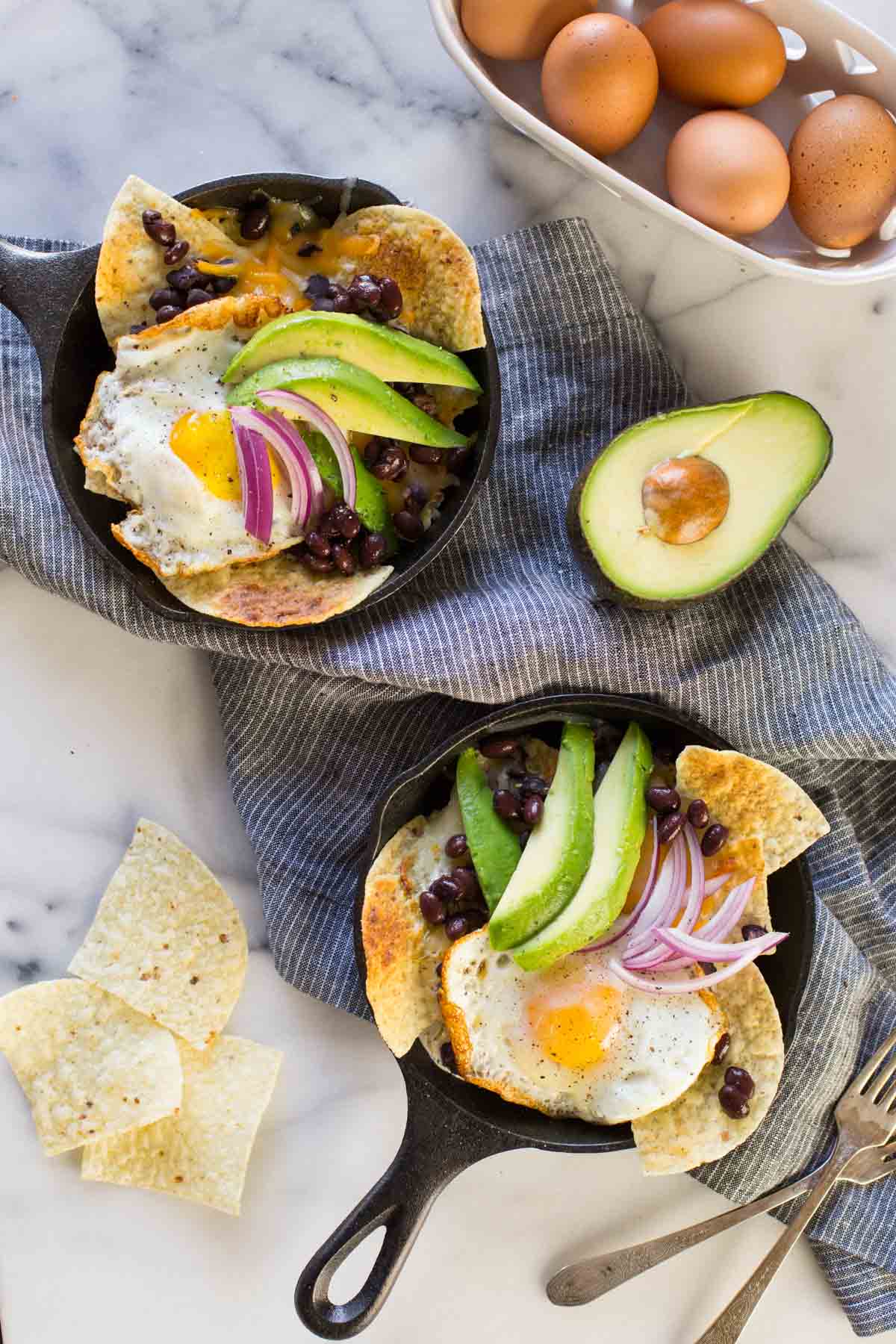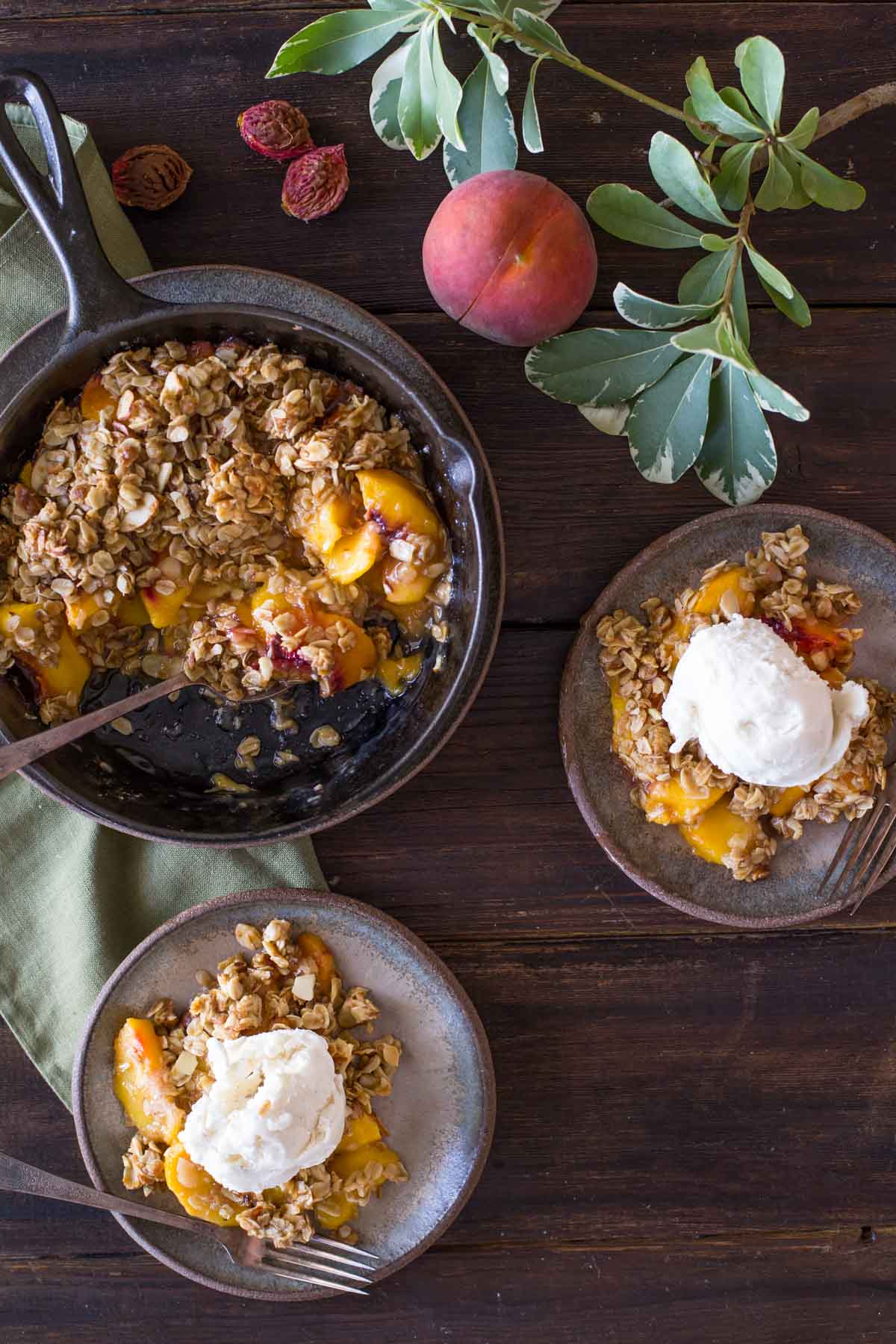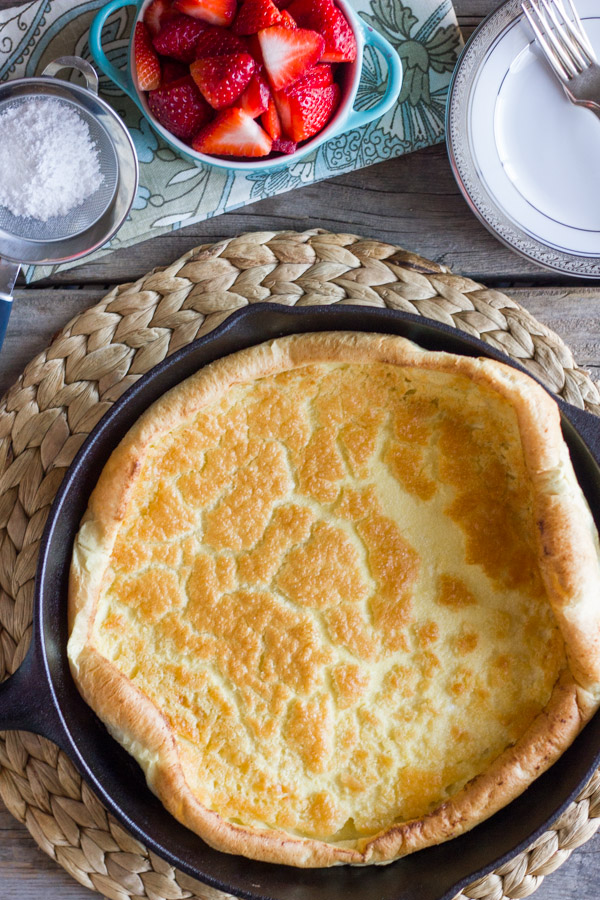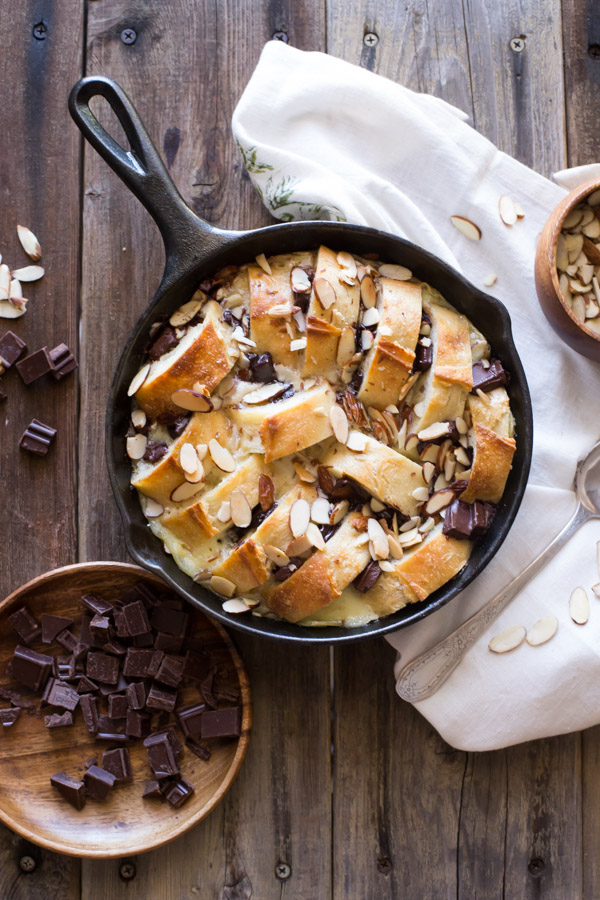 Chocolate Almond Bread Pudding
For those of you who cook with cast iron, what do you love or not love about it?  Any tips to add about how to take care of your skillets?  Leave a comment below!
Did you make this recipe?
Please let me know how it turned out for you! Leave a comment below and share a picture on Instagram with the hashtag #lovelylittlekitchen
Can't get enough?
Subscribe and I'll send all my recipes right to your inbox!  You can also keep up to date by following me on Pinterest, Instagram,  Facebook, YouTube, and Twitter.