These iced chocolate donut cookies are a variation of my sugar cookie donuts, which I could eat by the dozen. Their miniature size just makes it way too easy loose track of how many I've had. I love using my mini donut pan with cookie dough instead of cake batter, and the possibilities are endless. So I thought I'd do a nice chewy chocolate cookie with a powdered sugar icing and red and green nonpareils just in time for Christmas.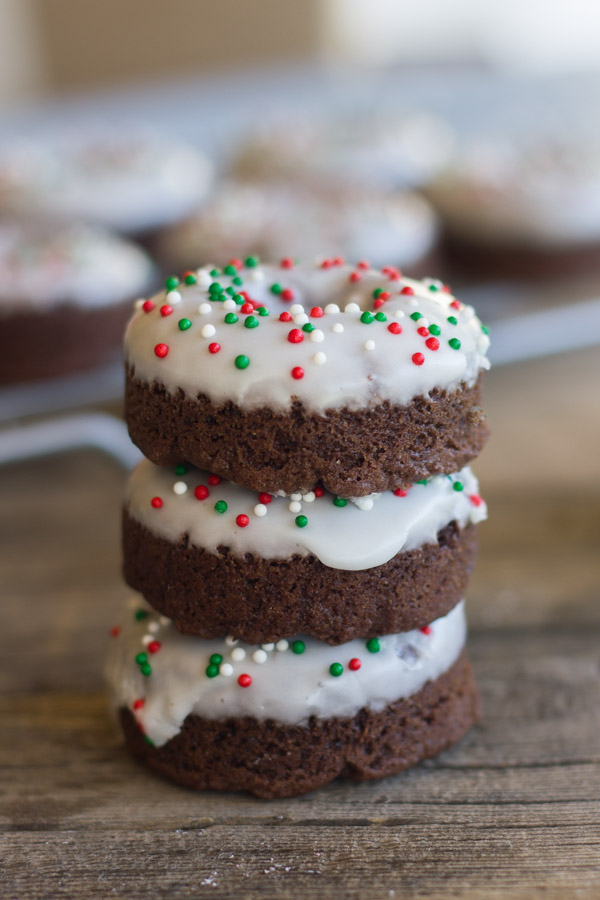 I can see these on a little plate with a glass of milk set out Christmas Eve for you know who!
Or maybe since they are shaped like donuts, they could be enjoyed for breakfast after opening presents Christmas morning?