My neighbor is known to be a wonderful cook and baker, and one day while we were chatting in the front yard, she happened to mention a hot jalapeño corn dip. I didn't get the recipe from her, but when I was asked to bring an appetizer to a family get together on Christmas, I knew exactly what I wanted to bring.
So I made a couple different variations, experimenting with the base ingredients. The first one I tried had mayonnaise in it, and I decided on my next try to leave that out and go with cream cheese. It's always nice when you are leaving a dip out at room temperature not to have to worry about mayonnaise. I also adjusted the level of heat, which comes from the jalapeño and cayenne pepper. I tried using different cheese, like cheddar and monterey jack and a combo of both.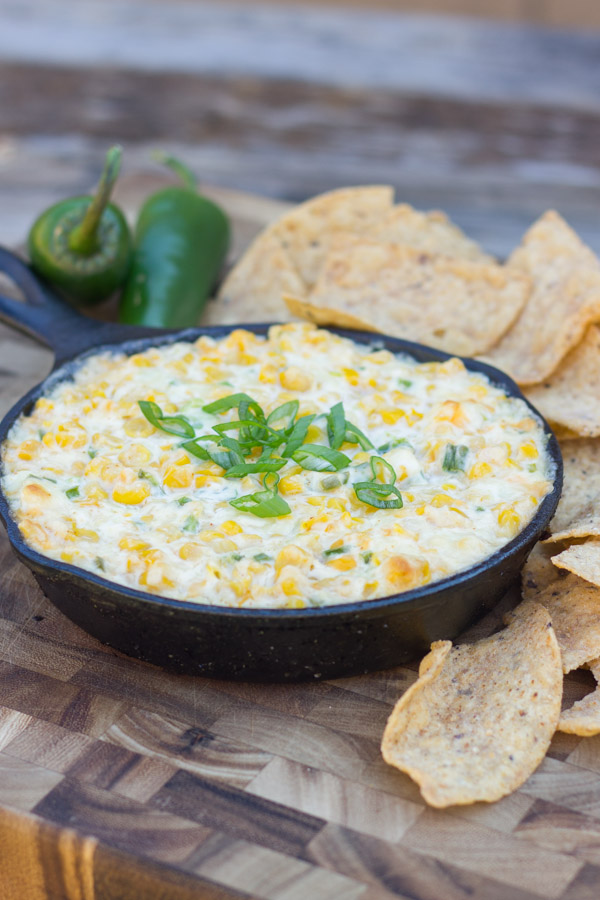 The sweetness of the corn with the spice from the jalapeño are super good together. The creaminess of the cheeses mellows out the heat, and lets the flavor of the jalapeño come through.
I would use fresh corn if it was in season, but canned worked great this time.
So if you need something to add to your New Year's Eve party menu, this is a great option. You can even have it all ready to go the day before, let the flavors get all cozy, and then bake it right before you want to serve it. Super easy!