My boys are getting excited about going trick-or-treating this week. I'm actually pretty excited about their costumes. This is probably the last year they will be okay with me picking their costumes for them (and matching too) so I'm going to really enjoy myself while I still can. They are going to be miniature In-N-Out Burger workers, and it's pretty darn cute! We went to a classic car show trunk-or-treat over the weekend, and everyone kept asking them for a Double-Double. Of course the boys loved it. Fancy cars and buckets of candy are high on their list of favorite things.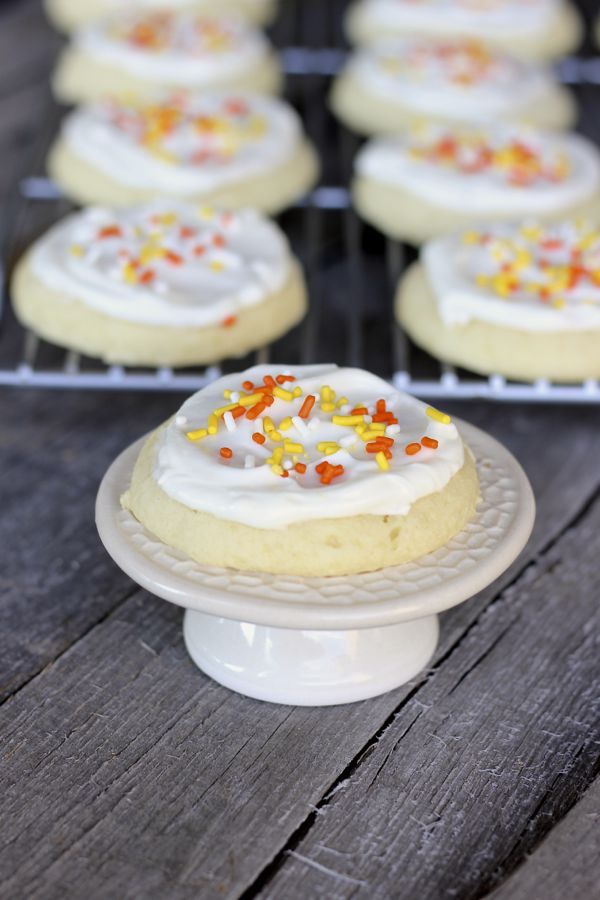 The only problem with their costumes is that they are mostly white. White pants and little boys don't mix. I'm actually surprised they even make white pants in their sizes, because no mother in her right mind would buy them without good reason. Thank goodness for bleach!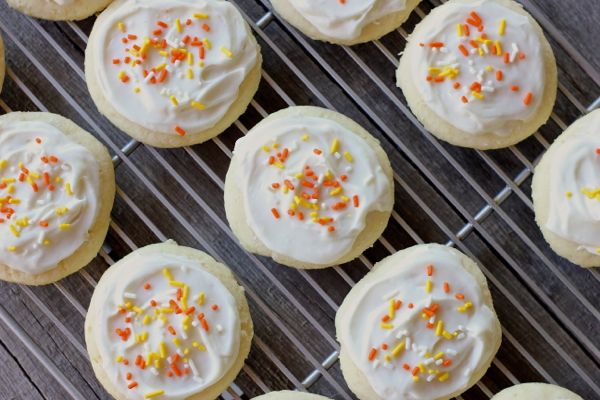 I decided to make some soft sugar cookies decorated for Halloween– as if we need anymore sugar in our lives this week. At least they are made with Greek yogurt, right? These cookies are so soft and fluffy. You can top them with your favorite frosting, but I loved them with my not-too-sweet cream cheese frosting. I also like this recipe because it only makes 18 large cookies. Sometimes I get really bored when I'm rolling out and cutting cookie dough, and eighteen cookies seems to be a number even I can handle. Feel free to double the recipe if you have a crowd to feed and a bit more endurance than I do.