I'm going to whine about the weather again. It's the middle of November, and it's still hot here. Like 90 degrees! Did I not get the memo? Are we just skipping fall and winter this year? My poor kids are asking if we can have a fire in the fireplace. Sure guys, but you might want to strip down to your underoos and have a popsicle if we do.
So you know what I'm doing? I'm wearing my favorite grey cardigan anyway. I don't care if I have to wear extra deodorant because I'm sweating, I'm tired of my summer clothes. So I'm just pretending it's a normal slightly chilly November day. And in that same defiant spirit, I'm making wintery things for dinner. Like chicken and noodles.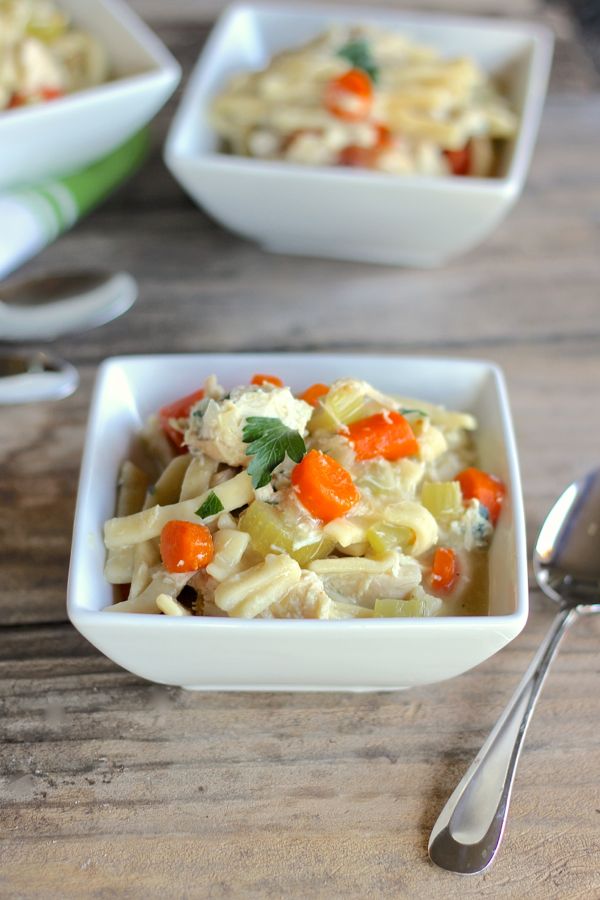 –End of weather rant–
This is my simplified version of The Pioneer Woman's already easy Homemade Chicken and Noodles. It is different than chicken noodle soup in that it has very little broth, chunkier chicken and veggies with a hearty helping of thick egg noodles.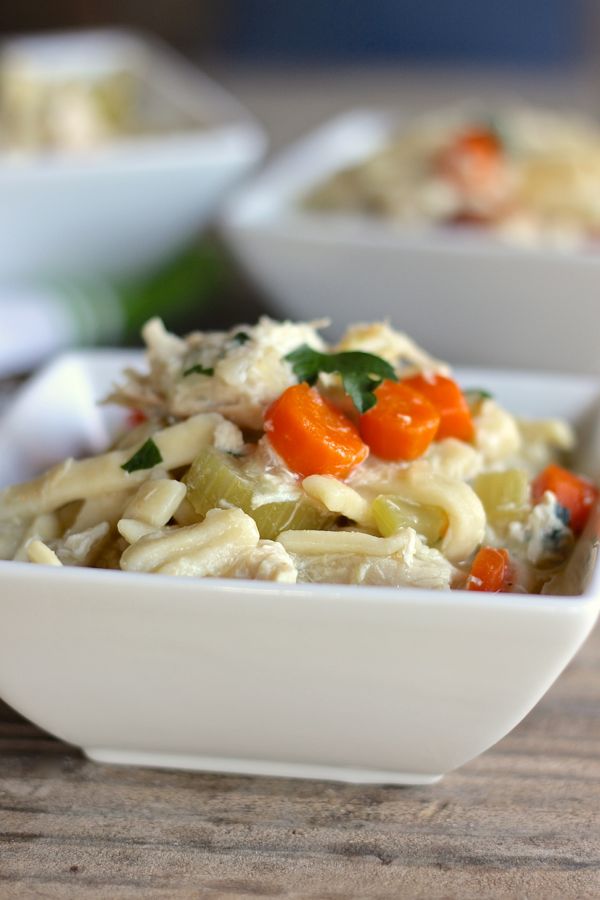 And I have to agree with our beloved Ree– Reame's frozen egg noodles are the way to go. I've made my own egg noodles, which is a bit time consuming and these taste as good if not better.