I'm starting to see all the pumpkin recipes popping up all over the place, but summer isn't over yet! Especially here in Arizona, where there's a good chance I'll be wearing shorts to my Thanksgiving dinner. So don't worry… I'll have some great pumpkin recipes to share too, but I think we have time for one more summertime recipe before Fall takes over in all its glory.
This is a light and healthy wrap full of fresh veggies, chopped chicken, sliced almonds and crispy wonton strips tossed in a unique Asian inspired dressing. The dressing is the star of the show here. It has a nice creamy texture, which it gets not from cream or mayonnaise, but from blending caramelized onions. It is inspired by a dressing made by Lindsay over at Pinch of Yum, which she made for her Chopped Brussels Sprouts Salad.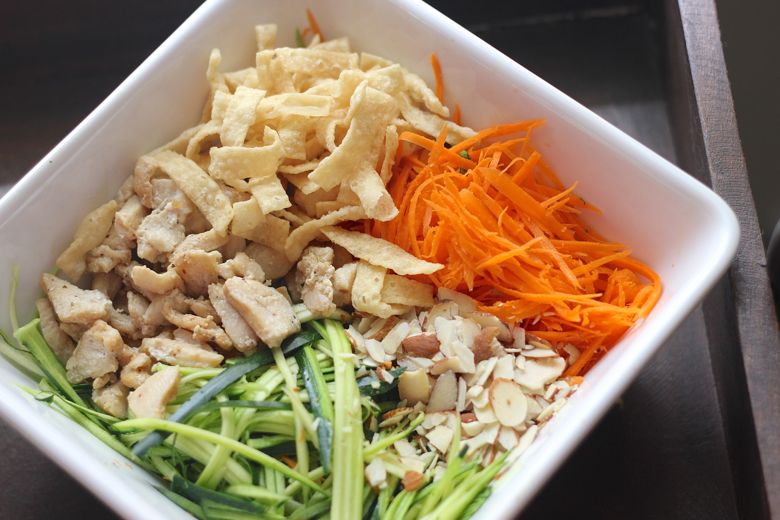 After you make the dressing, add your chicken, zucchini, carrots, almonds, and wonton strips into a large bowl. I used a julienne peeler to make nice ribbons of zucchini and carrots, but you could use a good knife to slice them thinly or even just grate them.
Toss your chicken and veggie mixture with the dressing, and spoon onto a butter lettuce leaf. This is delicious on its own!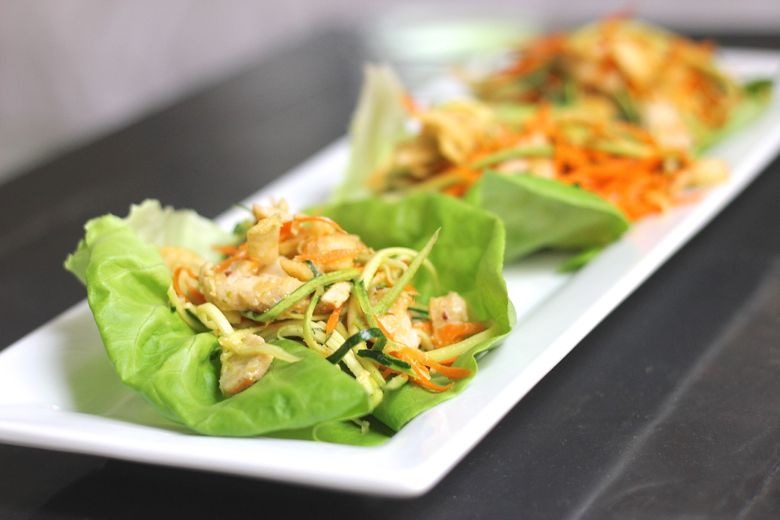 Or you can place the whole thing onto a tortilla.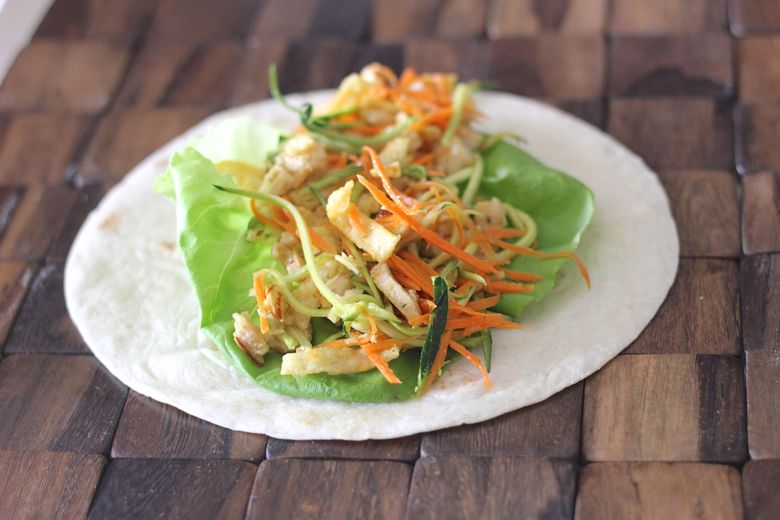 Then wrap it up tightly, and slice them in half. So crunchy and light!