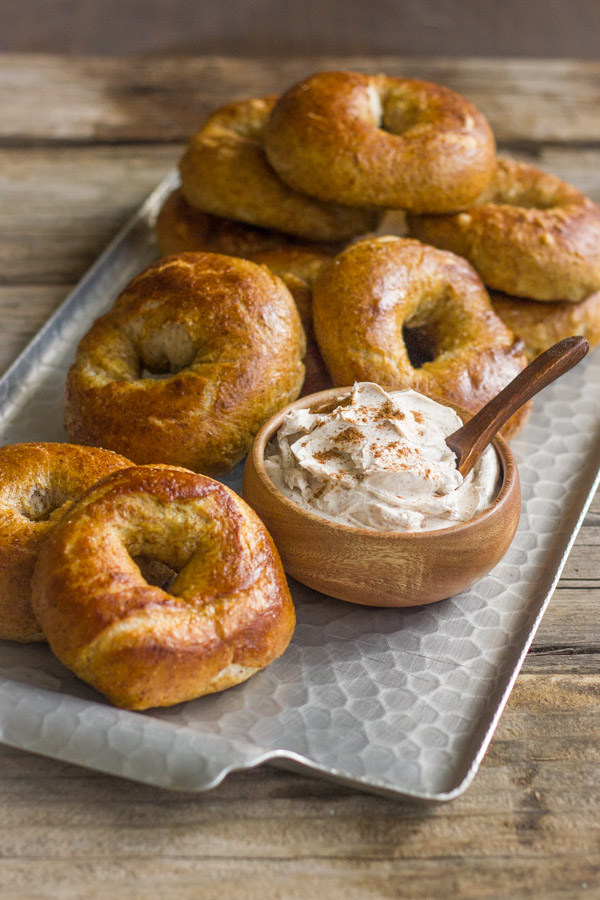 What do you say when someone asks you, "How was your day"? Do you just give a pat answer like, "Not too bad," or do you actually go into detail about the good, bad, and the ugly? If you are a mom who has young kids you might be at a loss for words when your husband comes home from work and asks this question, as husbands like to do. They are genuinely interested in what went on while they were away, and it seems like a caring, innocent question. How was your day?
I recently read the post, Questions That Will Save Your Relationships, by Glennon Melton. She so perfectly describes that moment when the "So, how was your day" question hangs in the air. Maybe you can relate?
How was my day? Today has been a lifetime. It was the best of times and the worst of times. There were moments when my heart was so full I thought I might explode, and there were other moments when my senses were under such intense assault that I was CERTAIN I'd explode. I was both lonely and absolutely desperate to be alone. I was saturated — just BOMBARDED with touch and then the second I put down this baby I yearned to smell her sweet skin again. I was simultaneously bored out of my skull and completely overwhelmed with so much to do. Today was too much and not enough. It was loud and silent. It was brutal and beautiful. I was at my very best today and then, just a moment later, at my very worst. At 3:30 today I decided that we should adopt four more children, and then at 3:35 I decided that we should give up the kids we already have for adoption. Husband — when your day is completely and totally dependent upon the moods and needs and schedules of tiny, messy, beautiful rug rats your day is ALL OF THE THINGS and NONE OF THE THINGS, sometimes within the same three minute period. But I'm not complaining. This is not a complaint, so don't try to FIX IT. I wouldn't have my day Any.Other.Way. I'm just saying — it's a hell of a hard thing to explain — an entire day with lots of babies.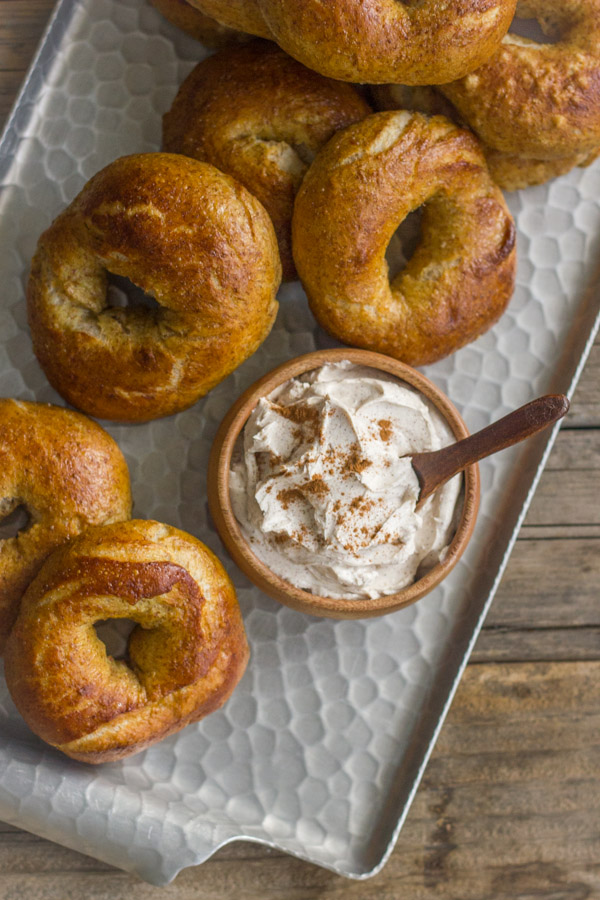 If that sounds familiar, you need to read the rest of it. So stop and go read it, but then come right back because I want to tell you about these bagels I made.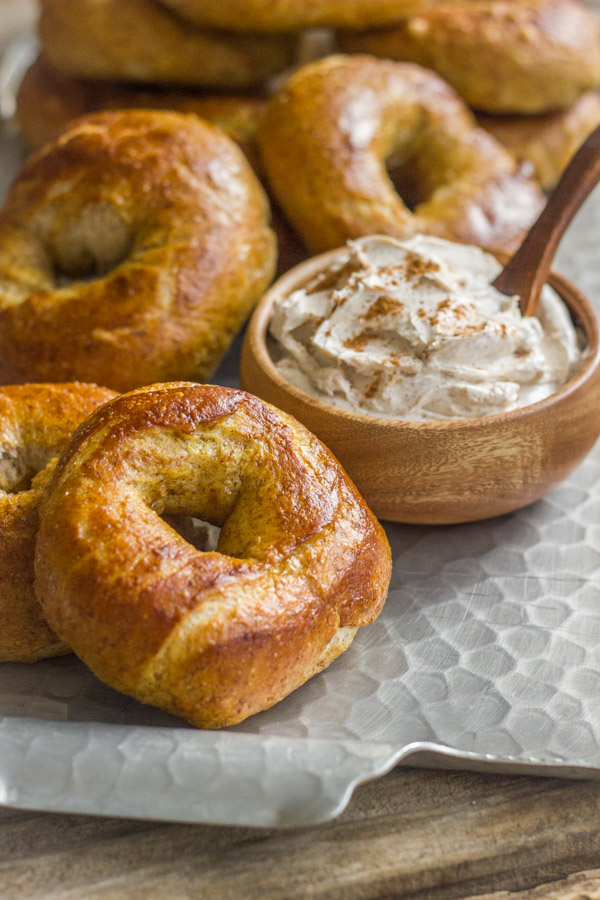 Good right? Had to share. Now onto these bagels. These are whole wheat soft pretzels – formed into the shape of a bagel. And you might want to whip up some sweet and fluffy cinnamon sugar cream cheese to go with because it's a pretty fantastic combination.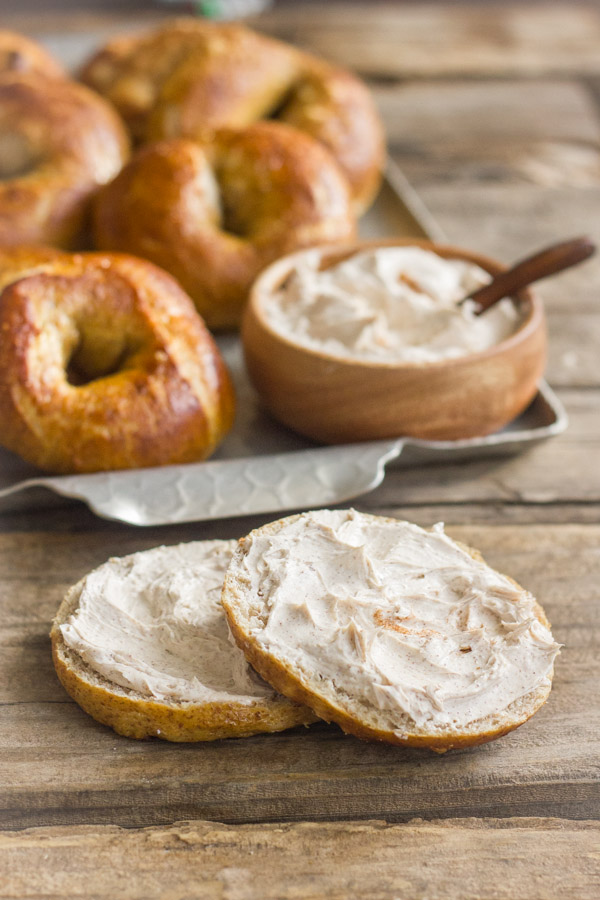 These taste every bit as good as you are imagining hot and fresh out of the oven. But I also loved them the next day toasted with a good smear of butter. Something happened to that chewy pretzel coating in the toaster that made me soooo happy.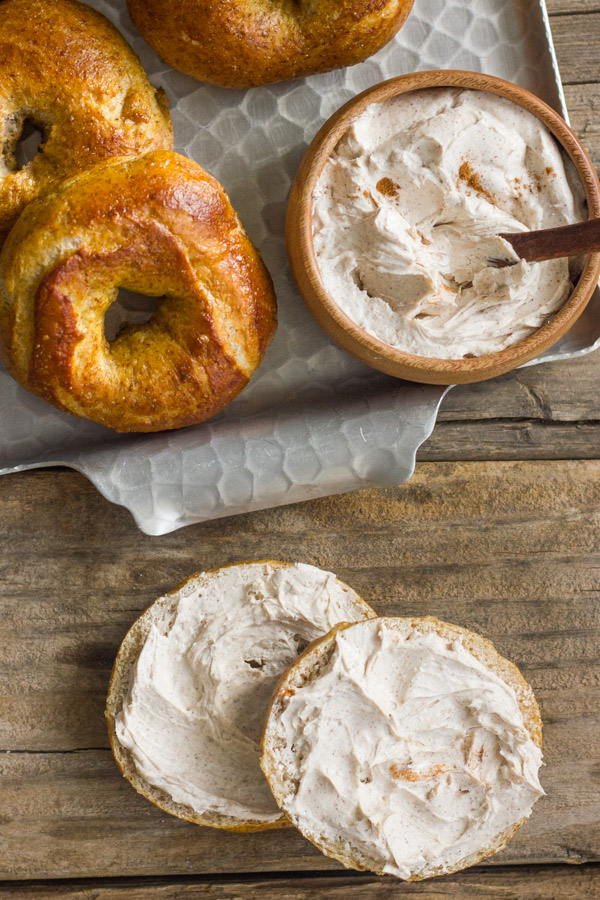 The interesting thing about how soft pretzels get to be pretzels is that it comes from taking a little bath in boiling water mixed with baking soda. Don't be intimidated by this step – it's nothing too complicated and this is what distinguishes a soft pretzel from an ordinary roll.
So now when someone asks you how was your day, tell them you made Whole Wheat Soft Pretzel Bagels and it was a very good day!
Print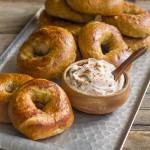 Whole Wheat Soft Pretzel Bagels With Cinnamon Sugar Cream Cheese
Author:

Prep Time:

40 minutes

Cook Time:

10 minutes

Total Time:

50 minutes

Yield:

1

6

1

x

Category:

Bread

Method:

Bake

Cuisine:

American
---
Description
These Whole Wheat Soft Pretzel Bagels are soft on the inside and chewy on the outside, just like a soft pretzel should be!
---
Whole Wheat Pretzel Bagels
1 1/2 cups

warm water

1 tablespoon

sugar

2 teaspoons

salt

1

package active dry yeast

3 cups

all purpose flour

1 1/2 cups

whole wheat flour

1/4 cup

butter, melted

10 cups

water

2/3 cup

baking soda

1

egg yolk with 1 tablespoon water
Pretzel or flake salt (optional)
Cinnamon Sugar Cream Cheese
8 ounces

softened cream cheese

2 tablespoons

sugar

1 teaspoon

cinnamon
---
Instructions
Whole Wheat Pretzel Bagels
Combine water, sugar and salt in the bowl of an electric mixer and sprinkle the yeast on top. Allow the yeast to sit for 5 minutes.
Add the flours and the butter and mix on low speed with the hook attachment until everything is well combined.
When the dough has come together, turn speed up to medium and knead with the dough hook for about 5 minutes.
Remove the dough from the bowl, wash it out, and coat inside of the bowl with vegetable oil.
Put the dough back into the oiled bowl and cover. Allow the dough to rise in a warm place until it has doubled in size, about 1 hour.
Preheat the oven to 450 degrees.
Bring the 10 cups of water and baking soda to a boil in a large pot.
As you are waiting for the water to boil, divide the dough in half consecutively until you have 16 equally sized pieces. Form piece into a ball, and then stretch the center out until you have a 1-inch hole in the center. Place the formed dough onto 2 Silpat or parchment lined half sheet pans. If you use parchment paper, spray it with nonstick spray as well.
Place the formed dough into the boiling water one at a time for 30 seconds each. Remove them from the water using a large, flat spatula. Return them to the baking sheet.
In a small bowl, beat the egg with 1 tablespoon water. Brush the top of each bagel with the egg wash. Sprinkle with pretzel salt if desired. I did half of mine without salt because I liked them plain when paired with the sweetened cream cheese.
Bake for 10-12 minutes.
Transfer to a cooling rack. Tastes best the same day, but also pretty amazing sliced in half and toasted the next day!
Cinnamon Sugar Cream Cheese
In the bowl of a stand mixer on medium speed, whisk together cream cheese, sugar, and cinnamon until fluffy and well combined. Refrigerate until serving.
---
---
Nutrition
Serving Size:

1 Bagel

Calories:

213

Sugar:

3g

Sodium:

334mg

Fat:

8.6g

Saturated Fat:

4.9g

Unsaturated Fat:

2.8g

Trans Fat:

0.1g

Carbohydrates:

30g

Fiber:

2.1g

Protein:

5.2g

Cholesterol:

33mg
Keywords: whole wheat soft pretzel bagels, cinnamon sugar cream cheese, pretzel bagels, homemade bagels