My three boys and I are involved in loads of fun activities in this summer, and we are having a BLAST!  From swim team, play dates with friends, church activities, visiting museums and splash parks – we try to make each day count.  It's easy to just let the scorching HOT Arizona sun scare us away from leaving the house, but we really like to be active and experience new things.  We don't want to curl up on the couch all day with a screen in front of our faces while our brains get mushy.  No thanks!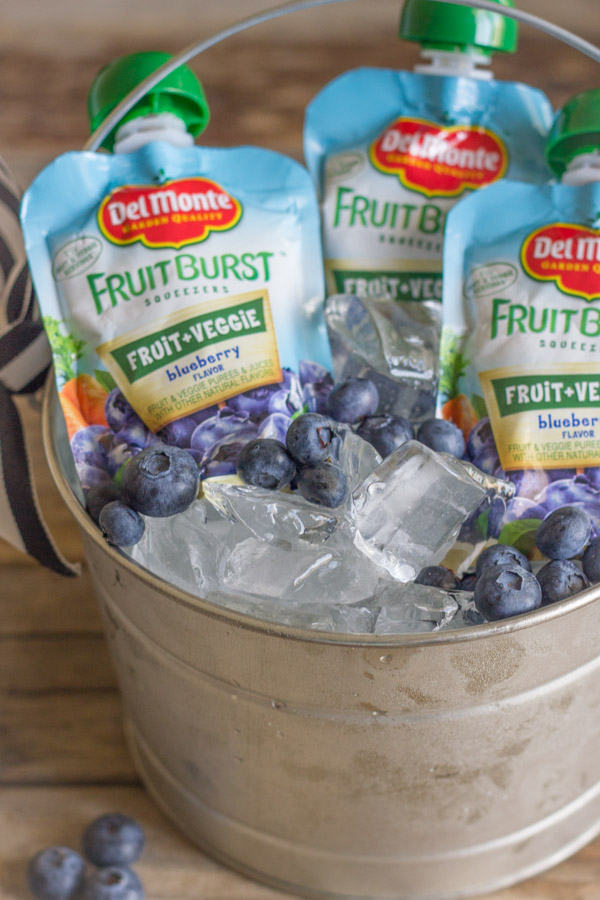 So naturally I'm always on the lookout for healthy, portable, mess-free snack options for these boys of mine, and we love Del Monte Fruit Burst Squeezers.  It's so easy to pack a few in my purse to eat on the go, whether we are heading for the air-conditioned public library or for a splash in the pool.
As a mom, it's important to me that my boys fill up on HEALTHY snacks, so I love that they have no high fructose corn syrup or artificial flavors, and they are high in Vitamin C.  The Del Monte Fruit Squeezers even have 1 1/2 servings of fruits and vegetables.  SCORE!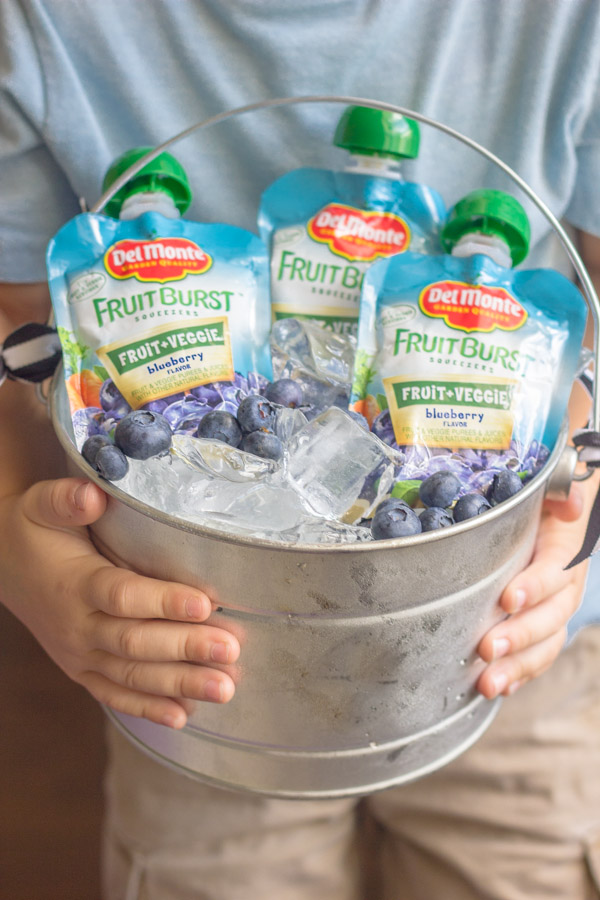 They come in so many delicious flavors, like Apple Cinnamon, Blueberry, Strawberry and Peach Mango.  My favorite is the Blueberry and my boys like the Apple Cinnamon.  You can find them all at your local grocery store, near the canned fruit.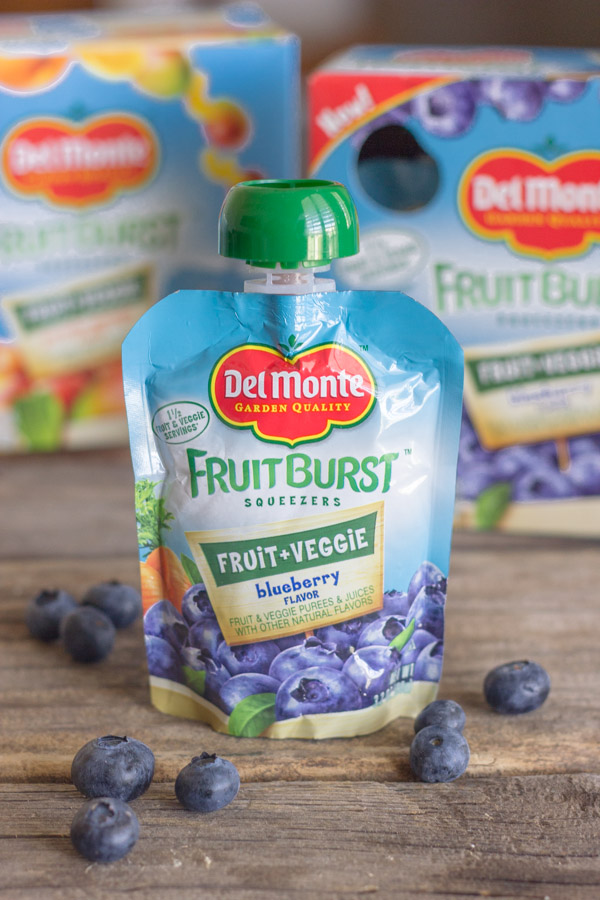 The Del Monte Plastic Fruit Cups are another favorite.  Little Boy #1 will often choose one of these as a pre-bedtime snack.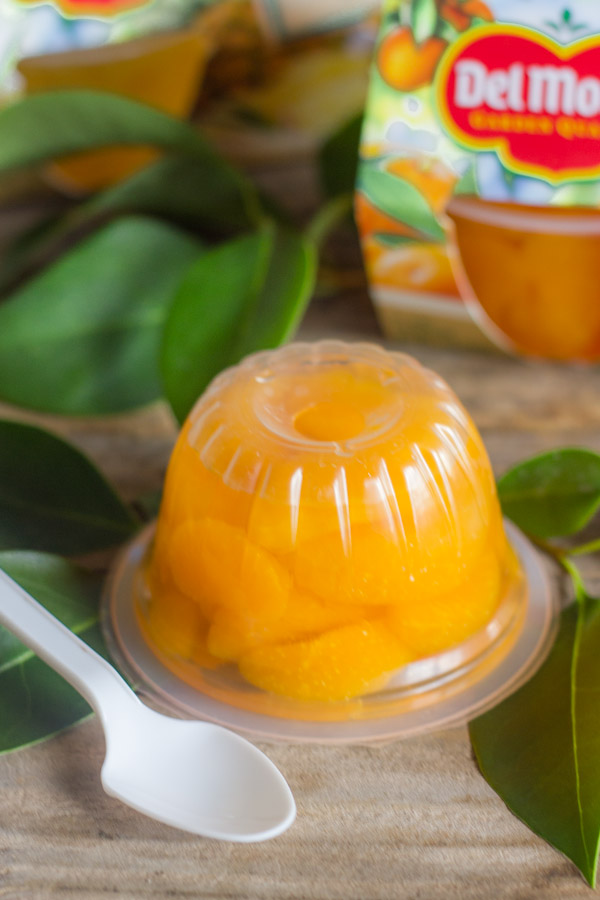 Have you tried their Pineapple Coconut Fruit Cup?  It's like a tropical vacation in a cup!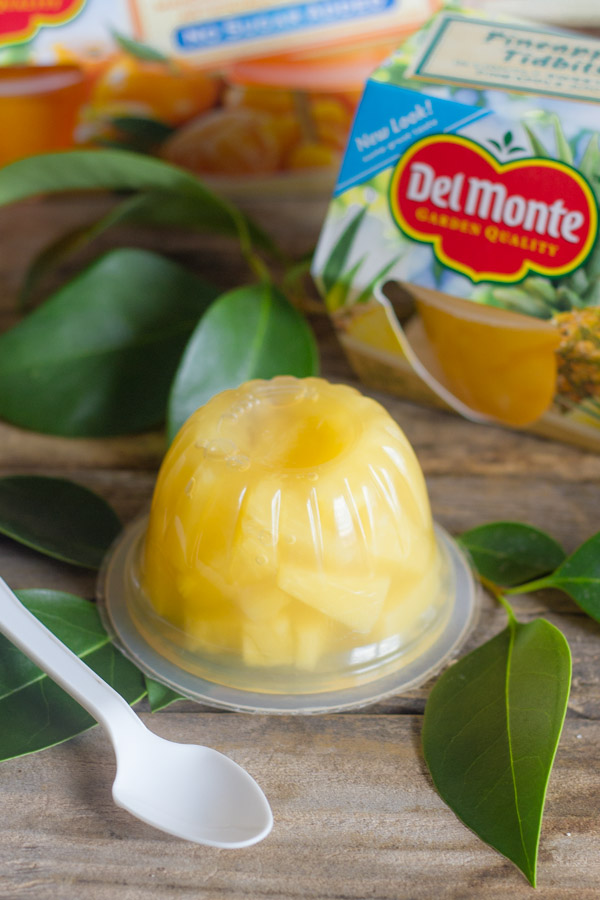 Because my growing boys are active, they are ALWAYS hungry.  So I set up a snacking station in the fridge that they can all reach and know is just for them.  I don't have to worry because they can help themselves and I know they are making good choices.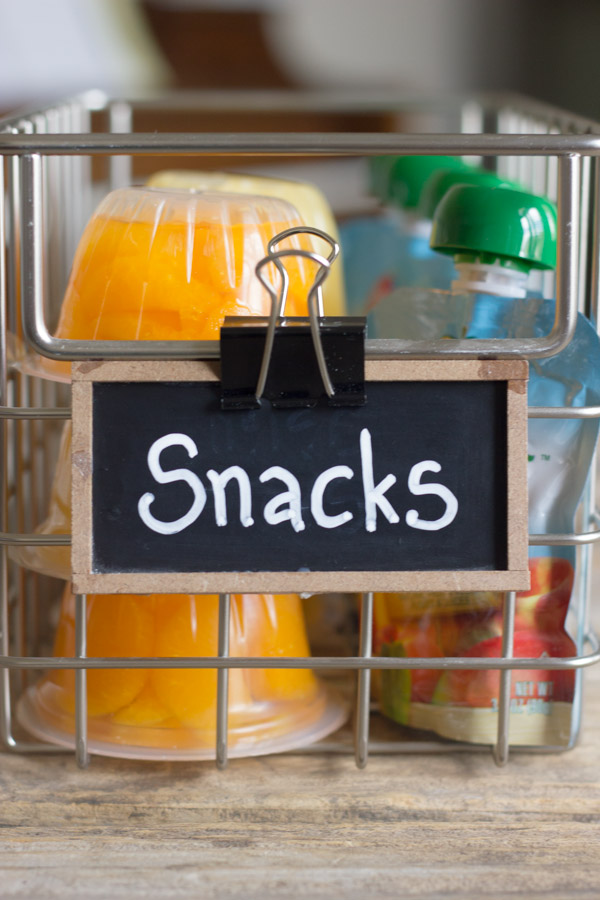 You could also set one up in the pantry for snack items like granola bars, whole-wheat pretzels, and dried fruits.  I always love it when my kids can do things independently, and they do too!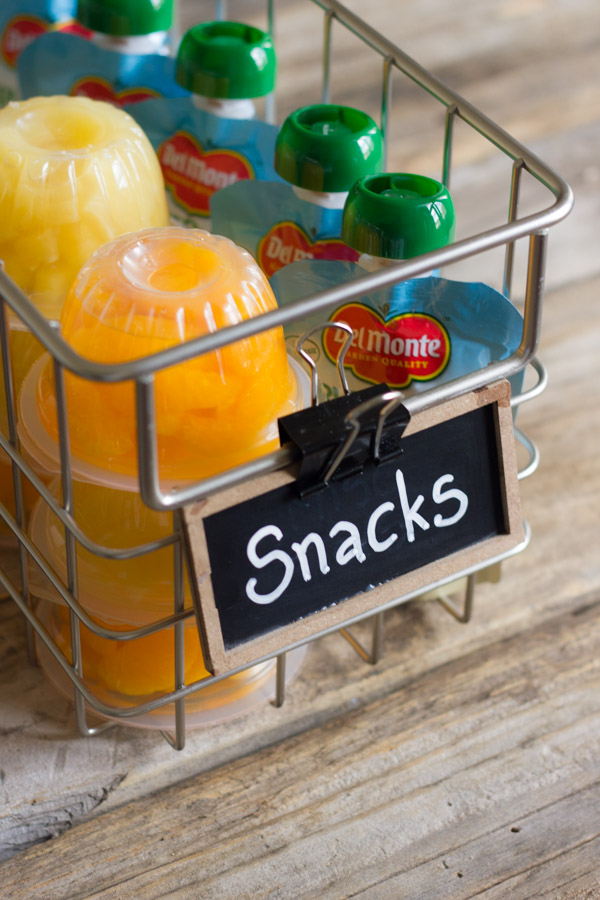 I was talking about how awesome these Del Monte Fruit Squeezers are with a friend, and she told me that she freezes them before packing them in her daughter's lunchbox for school to help keep the rest of her lunch cold.  Talk about mommy brilliance!  I tried it myself, and they were perfectly thawed, but chilled after being in an insulated lunch box for a few hours.  I'm definitely going to keep a stash in the freezer when summer's over and we start packing lunches again.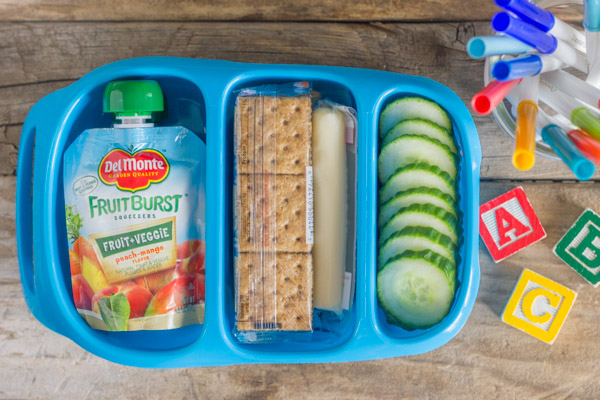 This post is sponsored by Del Monte.