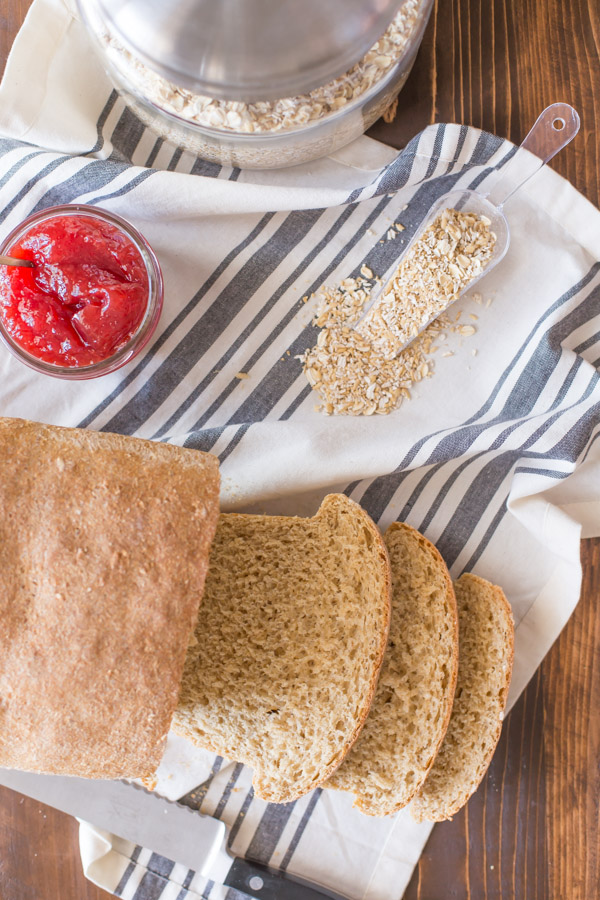 Happy Mother's Day weekend to all you mamas out there. I hope your day is as relaxing as possible. If you have wee little ones, a relaxing day is a monumental accomplishment, and I have to say I pity the poor husband trying to make it happen! Chances are that even on Mother's Day, you will still be called up to wipe crumbs from a counter, boogies from a nose, and doo-doo from a hiney. Motherhood is not a very glamorous job, but it is a glorious calling. Maybe you have more children than you ever imagined you could handle, or maybe you are clinging to a hope of children to come. Maybe you have nurtured so well that the little ones you used to carry on your hip have all grown taller than you. Happy Mother's Day to you, my friend. May you find joy and contentment in whatever season you are in.
My little boys have been hinting about a special surprise they have planned for me on Mother's Day. Oh my goodness, little boys trying so hard not to tell, but in every way TO TELL! Cutest thing ever.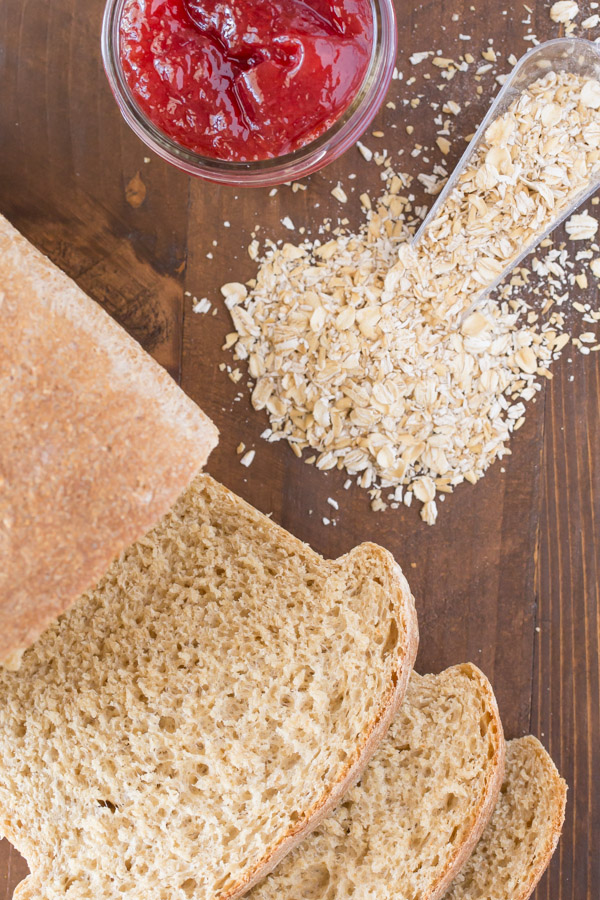 I have to say, nothing makes me feel more like the nurturing mother that I am than pulling a loaf of homemade bread out of the oven. Suzy Homemaker at her finest right here folks! Never mind the fact that my boys don't fully appreciate the gift of homemade whole wheat bread and would rather have fruity-0's for breakfast, I made my own bread by golly! (Not that we would EVER have sugary cereal in our house, of course).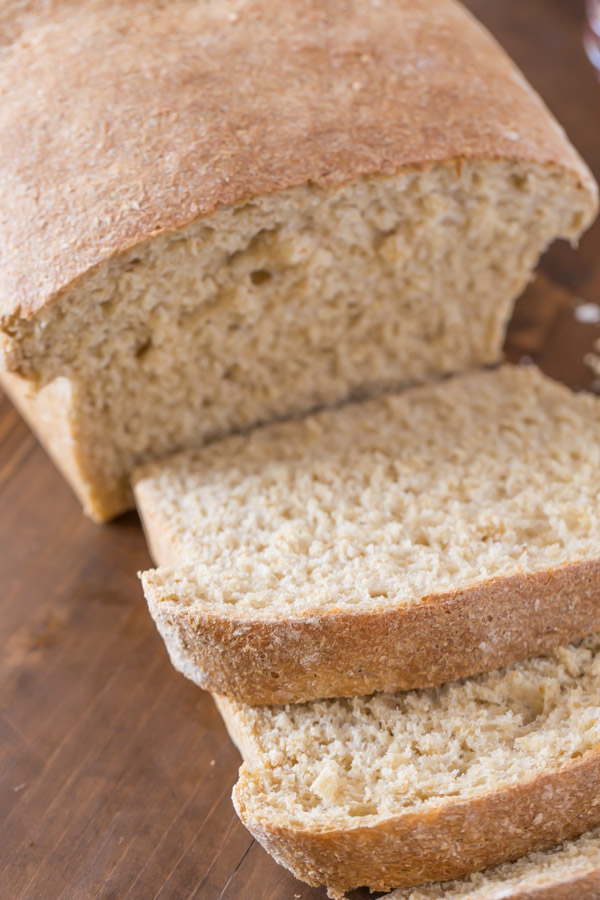 My sister-in-law shared this recipe, which she got from my cousin-in-law (is that a thing?), which I believe she found on Eat Cake For Dinner. I adapted it just slightly, and it's a great recipe to start out with if you don't have a lot of experiencing working with yeast because it is really easy! I definitely recommend using white whole wheat flour in this recipe. You get all the benefits of whole wheat, but your bread will be softer and fluffier. This is a great comparison of bread baking with different types of flours.
I have made this bread 3 times over the last few weeks, and it gets easier each time. While it doesn't take a lot of time to make, it does need time to rise and bake. So you need a 3 hour chunk of time you are home to make this. I tried to be very detailed in the recipe instructions so that even if this is your first time, you will know exactly what to do!
Helpful tip: To slice this bread thinly for sandwiches, turn it upside down on a cutting board and use an electric knife to cut it.
Please make sure you eat at least one slice of your homemade bread still warm from the oven with butter and jelly!
And to my own sweet mama, "You are the butter to my bread, and the breath to my life!" Thank you for nurturing the deepest part of me. Happy Mother's Day!
Did you make this recipe?
Please let me know how it turned out for you! Leave a comment below and share a picture on Instagram with the hashtag #lovelylittlekitchen
Can't get enough?
Subscribe and I'll send all my recipes right to your inbox!  You can also keep up to date by following me on Pinterest, Instagram,  Facebook, YouTube, and Twitter.
Print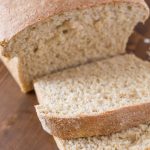 Easy Honey Whole Wheat Oat Bread
Author:

Prep Time:

30 minutes

Cook Time:

30 minutes

Total Time:

1 hour

Yield:

1

large loaf

1

x

Category:

Bread

Method:

Bake

Cuisine:

American
---
Description
Made without refined sugar and packed with whole wheat, this is a great recipe for beginner bread makers!
---
2 1/4 teaspoons

(

1

packet) instant or fast acting yeast

2 cups

warm water

1/3 cup

honey

1

egg, beaten

1/2 teaspoon

salt

1/2 cup

oats

4

–

5

cups white whole wheat flour
egg wash (optional)
---
Instructions
In the bowl of an electric mixer, mix yeast and warm water and allow to sit for 5 minutes for the yeast to dissolve.
Add the honey and egg, and mix on low speed. Tip: Spray your measuring cup with nonstick spray before measuring the honey and it will slide right out!
Add salt, oats, and 1 cup of flour. At this point, I like to switch to the dough hook attachment and turn the mixer to medium speed. Continue to add the flour 1/2 cup at a time, mixing in between. Don't rely too heavily on the 4-5 cup measurement for the flour, but instead by the feel of the dough. When it is still quite sticky but just starts to pull away from the sides of the bowl, and gather around the dough hook, stop adding flour.
Allow the mixer to knead the dough on medium speed for 5-7 minutes. The dough should still be sticky, but somewhat manageable. If you don't have a dough hook for your mixer, you can knead the dough by hand for 12-15 minutes, or until it is smooth and elastic.
Remove the dough from the bowl, just to grease the sides, then place the dough back into the bowl. Roll the dough around to grease the top of the dough, and then cover with a clean kitchen towel.
Place the bowl in a warm place to rise. I love using the "Bread Proof" setting on my oven for this. If you don't have this setting, you can turn your oven on for 30 seconds to warm it up a bit, and then turn it back off before putting your dough in it to rise.
Allow the dough to rise for about 45 minutes, and then punch it down and place it on a well floured surface. Let it rest for 10 minutes, and then press it into a rectangle shape. Starting at the short end, roll the dough up and place it seam side down into a greased 9 by 5 inch loaf pan.
Cover the pan loosely with the clean kitchen towel, and set it in your warm place to rise again (I use my "Bread Proof" setting on my oven for this step also). Allow the dough to rise until it has doubled in size, or about 1 hour.
Carefully remove it from the oven, being gentle as you handle it so it won't deflate, and preheat your oven to 350 degrees.
At this point, you have the option of brushing the top of your loaf with an egg wash (1 egg beaten plus 1 tablespoon of water). This will add a nice sheen to the top of your loaf, but it is optional.
Carefully place your loaf pan in the center of your oven, and bake for about 30-35 minutes. Your bread should sound hollow when you tap on it if is done.
Let the bread cool in the pan for 10 minutes, and then remove it from the pan to a cooling rack. Do have a slice while it is still warm!
Once the bread has fully cooled, I like to turn it upside down and use an electric knife to slice it thinly.
---
---
Nutrition
Serving Size:

1 Loaf

Calories:

2431

Sugar:

95g

Sodium:

1170mg

Fat:

22g

Saturated Fat:

4.4g

Unsaturated Fat:

12.7g

Trans Fat:

0g

Carbohydrates:

512g

Fiber:

65g

Protein:

87g

Cholesterol:

186mg
Keywords: easy honey whole wheat oat bread, homemade bread, wheat bread, honey oat bread, easy
Disclaimer: the links in this post for the electric knife are Amazon affiliate links.