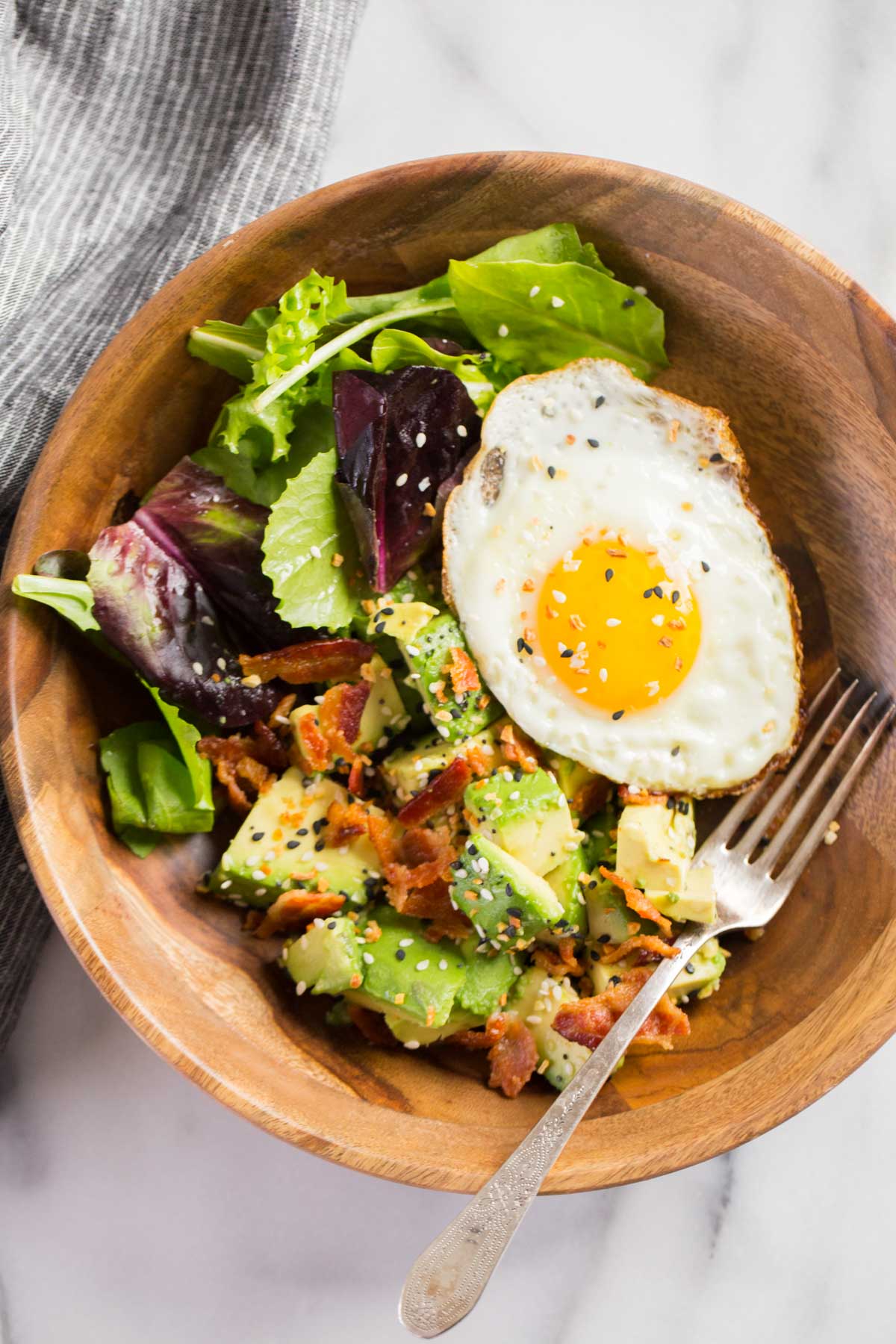 Starting the morning off with our best foot forward in 2018! This Avocado Breakfast Bowl is dreamy… definitely worth climbing out of that warm, cozy bed for. We've got creamy avocado and baby greens dressed with freshly squeezed lemon juice and sprinkled with crispy bacon and Everything But the Bagel Seasoning. Have you tried this stuff?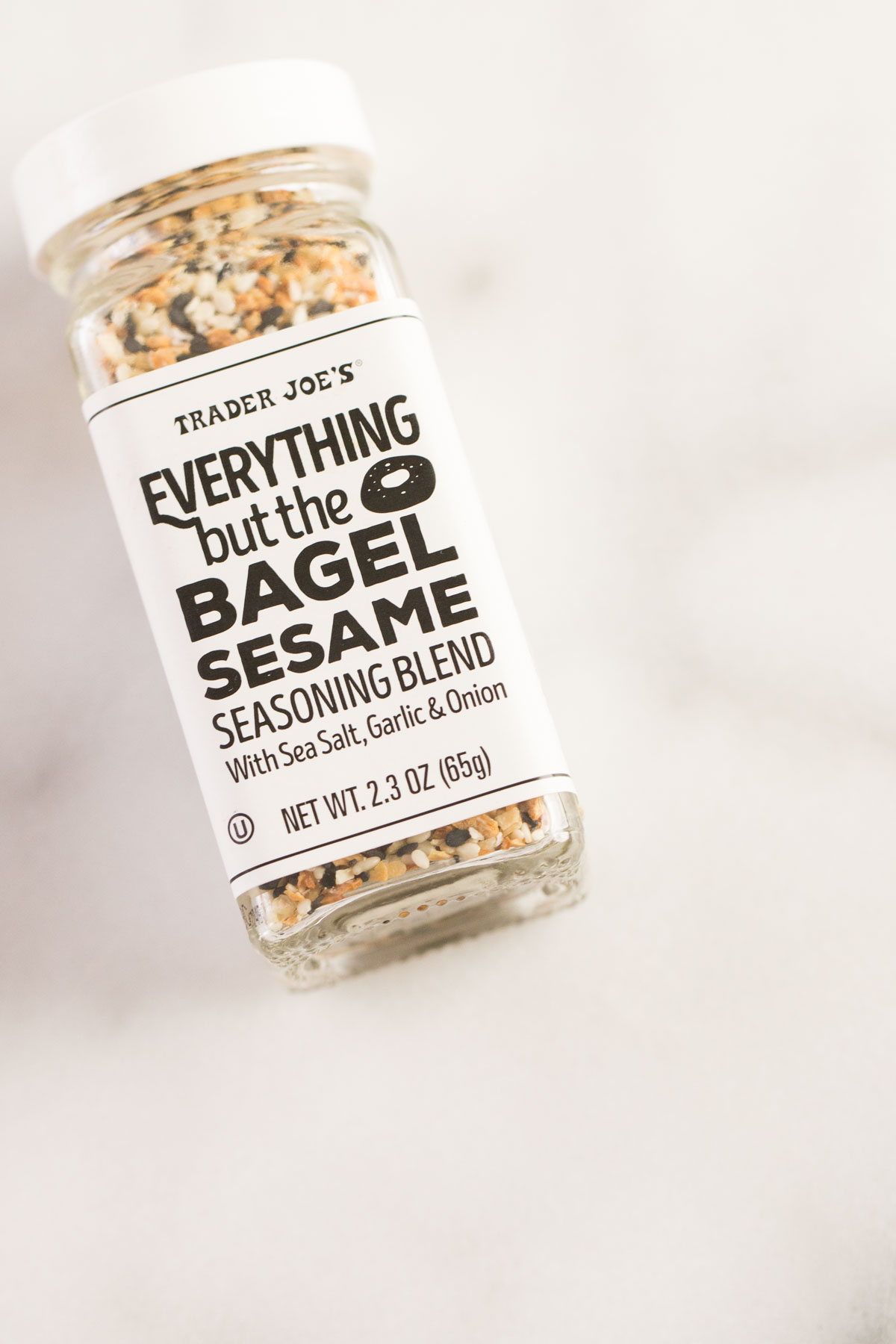 It's just onion, garlic, sea salt and sesame seeds, but it's makes a plain avocado not only come alive, but dance and sing for your taste buds as well! Add in that crispy egg with that soft yolk and this Avocado Breakfast Bowl is a powerhouse of flavor with plenty of healthy fats and protein to fuel your busy morning.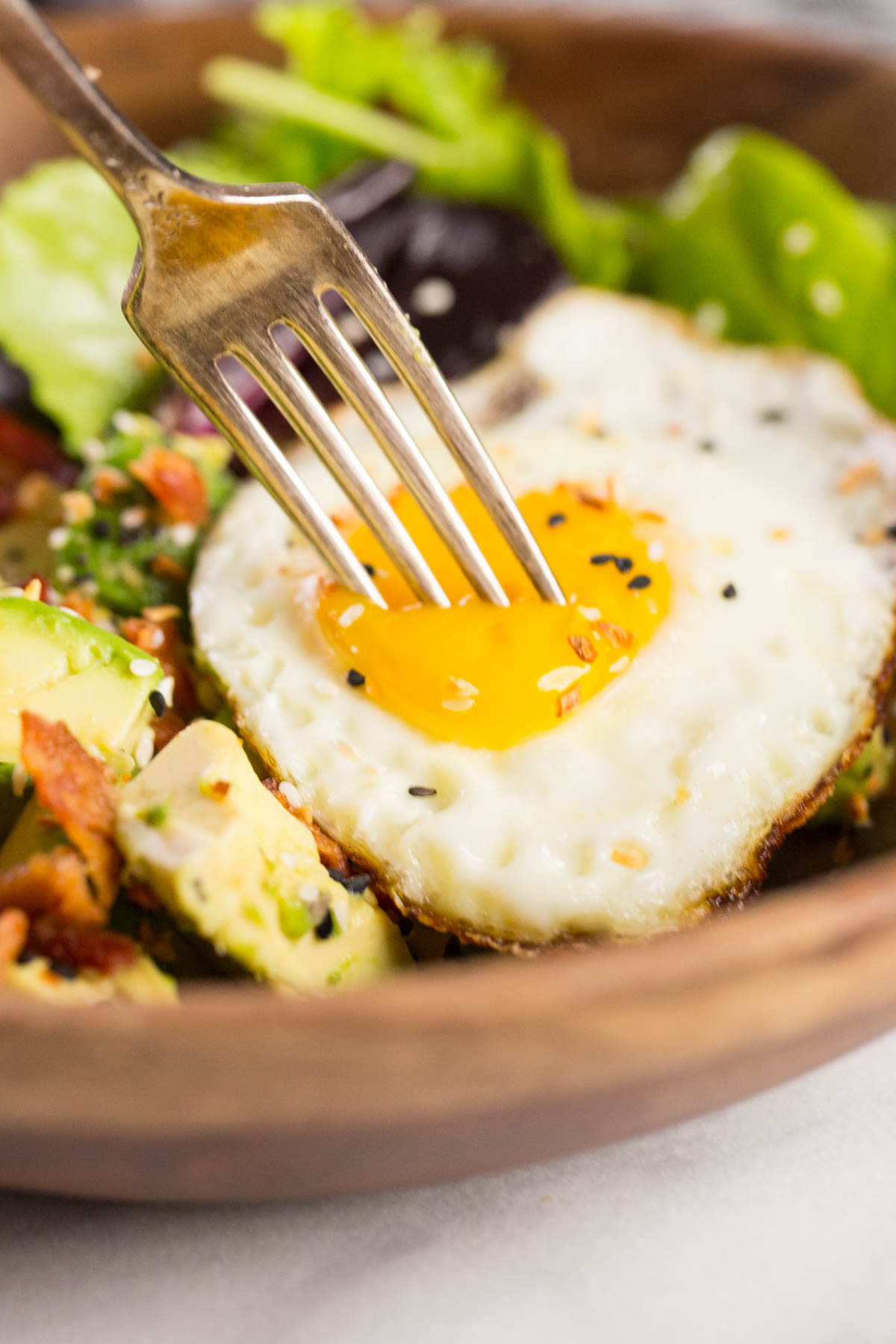 The beginning of the year always brings a fresh wave of food eating strategies, and I totally understand that sometimes a plan is needed. But you all have probably heard me say that if I diet has a name, I don't do it.
I just eat food.
When I'm hungry.
As homemade and as real and as delicious as possible.
With a grateful heart being mindful of the abundance I am blessed with.
That's my mantra. That's my goal, for now and forever.
This may not be the road to skinny, and I'm okay with that. In the past few years, I've come to know something about myself. When I pursue the road to skinny, it takes an extraordinary amount of focus. All my willpower and brain power and energy are focused around the one goal. I tend to let things get all out of balance. I put skinny before the things I really love. So maybe it's not the road to skinny, but instead the road to freedom. I'll take it.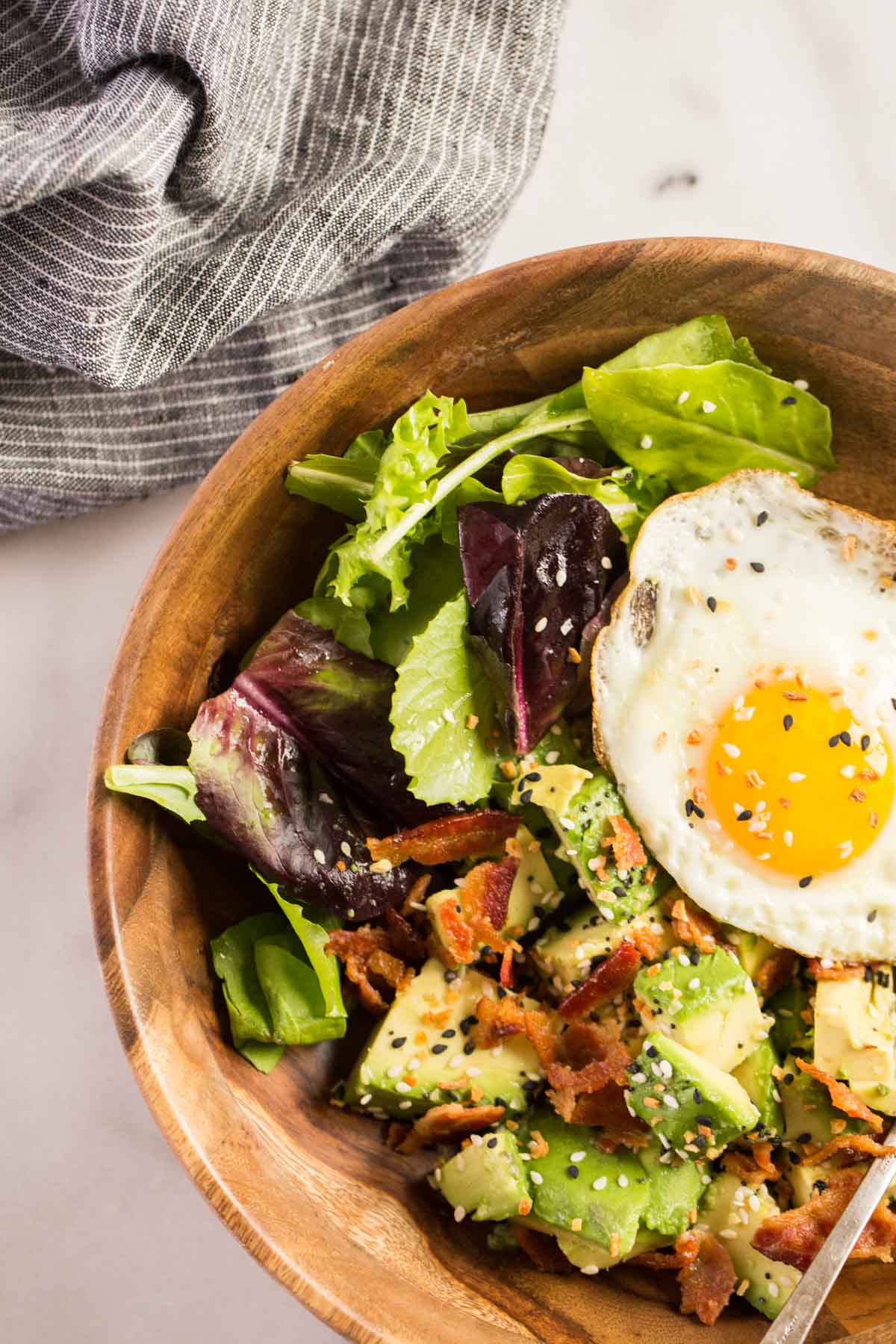 So I don't know what diet this fits into because I really try not to pay any mind to those, but I know it's full of good things, makes my taste buds happy, and gives me energy to do what I was put on this earth to do.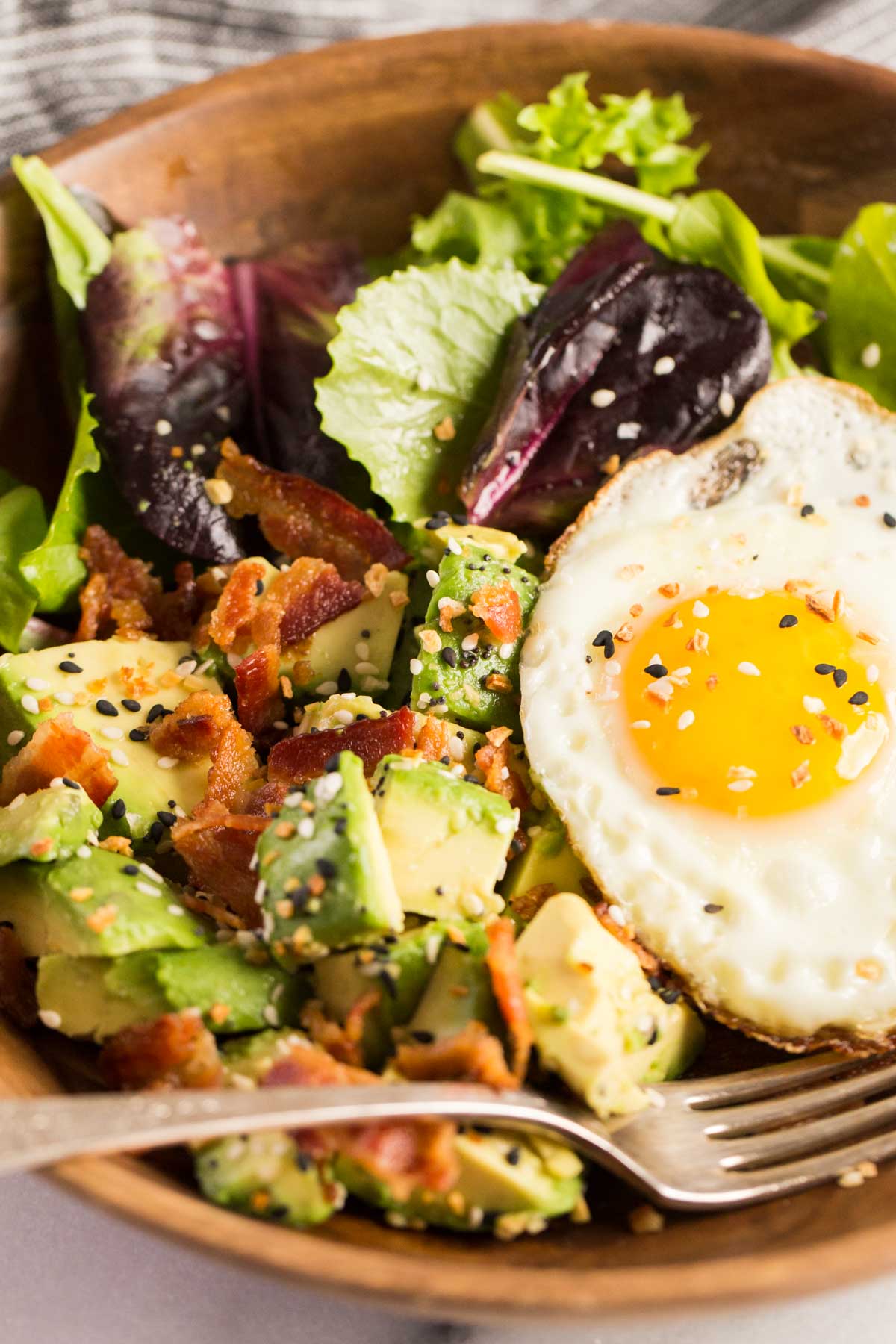 And I hope it does the same for you! Happy 2018 my sweet LLK friends. I hope and pray this year brings you many blessings big and small. Thanks for being a part of my journey.
Print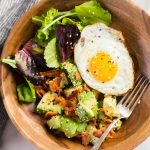 Avocado Breakfast Bowl
Author:

Prep Time:

10 mins

Cook Time:

10 mins

Total Time:

20 mins

Yield:

1

bowl

1

x
---
1

ripe avocado, cubed

1 tablespoon

freshly squeezed lemon juice

1 teaspoon

(or to taste) Everything But the Bagel Seasoning

1 cup

baby greens

2

strips cooked bacon, crumbled

1

crispy egg*** see note
Salt to taste
---
Instructions
For the Avocado
Cut avocado around the pit and separate halves. Remove pit. Cut flesh in a crosshatch pattern, and scoop cubes with a large spoon into your bowl. Coat avocado with lemon juice and sprinkle 1 teaspoon (or so) Everything But the Bagel Seasoning. Add bacon crumbles greens and toss to combine. Set aside.
For the Crispy Egg
Preheat a small skillet over high heat. I like to use cast iron. When pan is hot, add 1-2 teaspoon oil (I use avocado oil) and crack egg directly onto the oil. It will hiss and puff and crackle. When edges are browned and crispy, turn the heat to low and cover the pan with a lid to help the yolk set to desired consistency, or turn egg over in the pan. ***
---
---
Nutrition
Serving Size:

1 Bowl

Calories:

585

Sugar:

2.5g

Sodium:

1110mg

Fat:

46g

Saturated Fat:

9.1g

Unsaturated Fat:

32.9g

Trans Fat:

0.1g

Carbohydrates:

30g

Fiber:

21g

Protein:

23g

Cholesterol:

207mg