So what exactly is the difference between a muffin and a cupcake? Unfrosted, I would call these zucchini muffins, but add the cream cheese frosting and they are definitely cupcakes. Some suggest the difference between the two is the size, sweetness, frosted or unfrosted, or if they are made with butter or oil. Hmmm… Maybe these are muffcakes?
Whatever you want to call them, you'll be glad you made these! I think they might be better than the fancy schmancy cupcakes I buy at that high-end bakery. The cool thing about these is that both the frosting and the cupcake batter are made with Greek yogurt. This means more protein, less fat, and a nice tang. But even with the vegetables and Greek yogurt in them, they are too delicious to put in the health food category… but go ahead and have one for breakfast!
Found this new product at my little Walmart. It was perfect for my cream cheese frosting.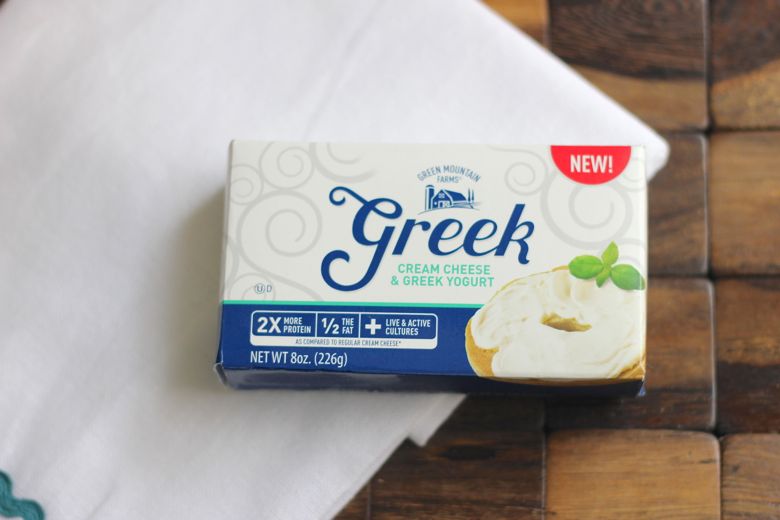 I filled them about 3/4 of the way full. I also used parchment paper baking cups for the first time. No sticking at all!
Bake them until they are golden brown, and test them with a toothpick to make sure it comes out clean. Let them cool before frosting.
I used a Ziploc bag with the corner cut out and my coupler attached, but no tip. Start in the center and spiral around toward the edges.
I added some candy pearls and sliced almonds in a flower pattern on some of the cupcakes. If you want to keep it simple, spread the frosting all the way to the edge and dip the cupcake in crushed, sliced almonds.