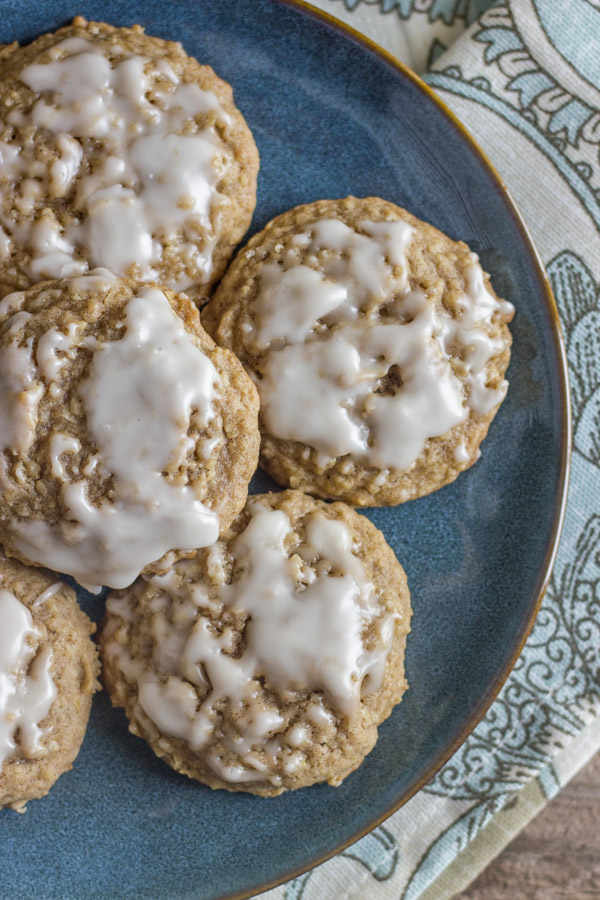 I made these cookies on a whim after being on Pinterest while I was hungry. Pinterest totally makes me do that sometimes. I will see a recipe that looks good and then suddenly have the urge to bake. Oddly, I can see something on Pinterest that says 10 Easy Ways to Flatten Your Abs and have no desire to exercise whatsoever. Funny how that works! After making this recipe a few times (my family loves them), and tweaking them a little each time, I decided I loved them so much I really needed to share them with you.
I love how much these look like those Mother's Iced Oatmeal cookies I loved as a kid. They bake up much thicker, softer and chewier which makes them that much better.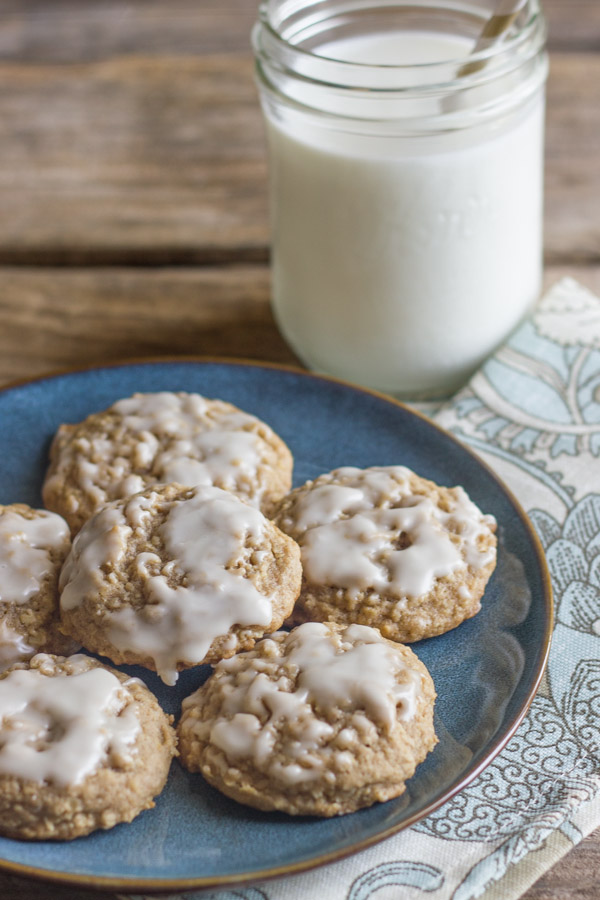 You'll get a little spice from the nutmeg, and I love the way the maple, dark brown sugar, and oats go so well together.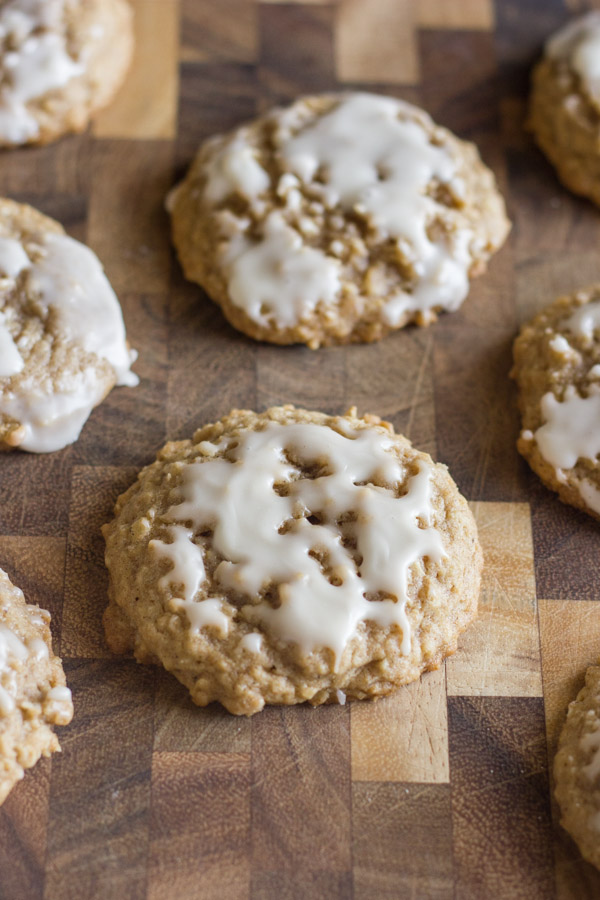 '
When you make these cookies (you know you want to), wait for the cookies to cool before you ice them so that it will set properly. Once they are cooled, hold the cookie upside down and gently and quickly "dab" the cookie into the icing to get that crackled look. Repeat the "dab" method as needed until you have just the right amount of icing. Be sure to let the icing fully harden before you stack and store them.