One of my goals this year is to go camping more as a family. We've gone camping in the years past, and with three little boys, it can be umm… challenging. I love seeing my boys running wild and free in the wilderness as they were meant to do, but the bugs, meal planning, and freezing cold nights make me think twice. No one sleeps very well, washing dishes is a pain in the rear, and the boys get dirt in every little crevice! It's a lot of work to prepare for the trip, a lot of work once you get there, and a lot of work to put everything away when you get home. That's a lot of work!
But on the other hand, we make memories, spend time with family and friends, become one with nature, and unplug from technology… which is all good and needed.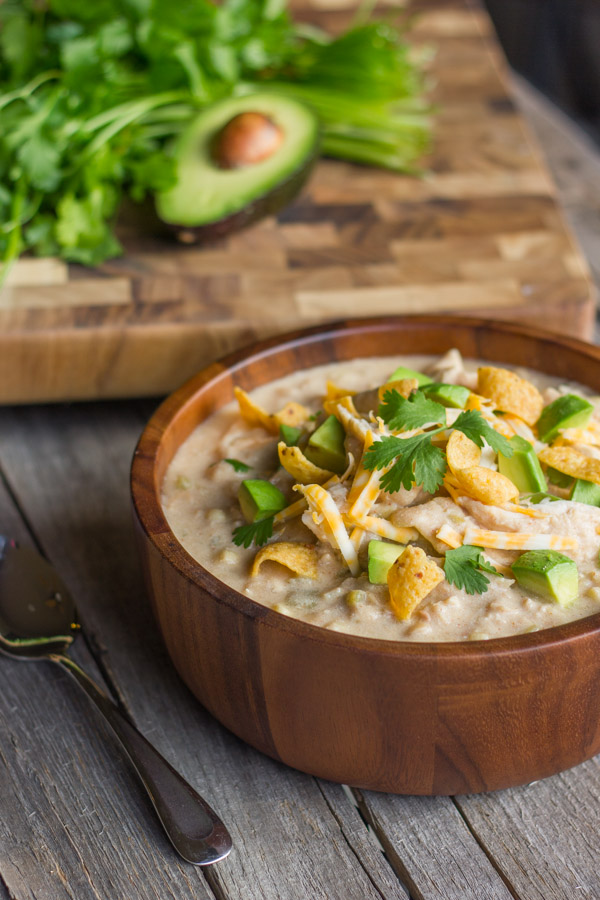 Last summer when we camped with my sister's family and some family friends, my sister made this white chicken chili, froze it in Ziplocs and then warmed it up in a dutch oven for dinner. It was pretty slick for campground cooking. I'm all about doing the prep work at home ahead of time where my dishwasher can do the dirty work for me!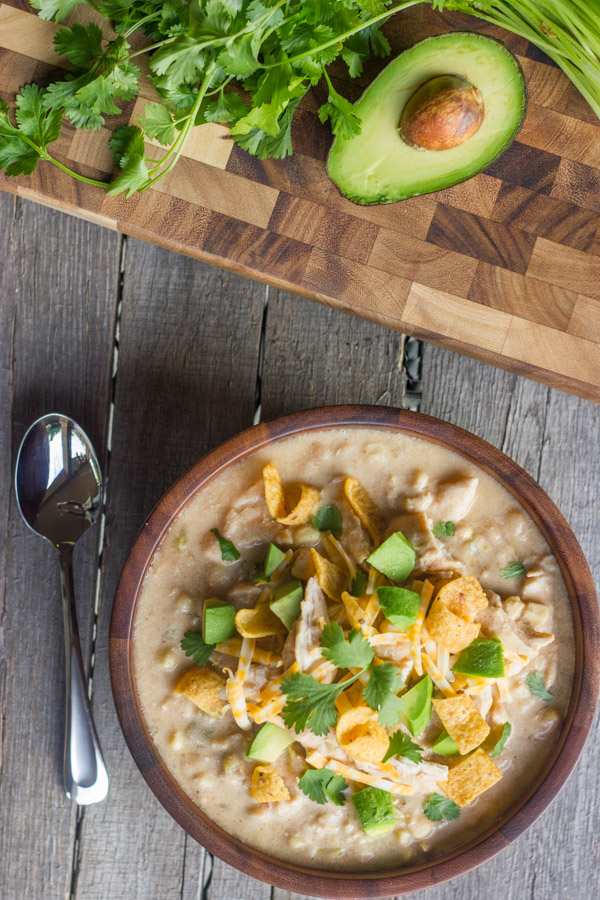 It's one of my family's favorite meals in the wintertime, and I've made a few changes to make the recipe a little healthier. The original recipe calls for canned soup and a packet of taco seasoning, and I simply made a white sauce that substitutes for the canned soup, and added the spices one by one. This cuts down on the processed food a little bit, and really doesn't add too much time to the prep.
It's convenient because it cooks all day while you do your thing, and then you add the creamy ingredients an hour before serving. Go crazy with the toppings if you can! Fritos, shredded cheese, avocado, cilantro, and sour cream are my favorite. When we go camping again this year, I'm definitely putting white chicken chili on our menu!