Just a few random tidbits that I've been meaning to share with you…
1. I adore holiday themed garlands.  I think I need this one from Land of Nod.  So fun to make your own!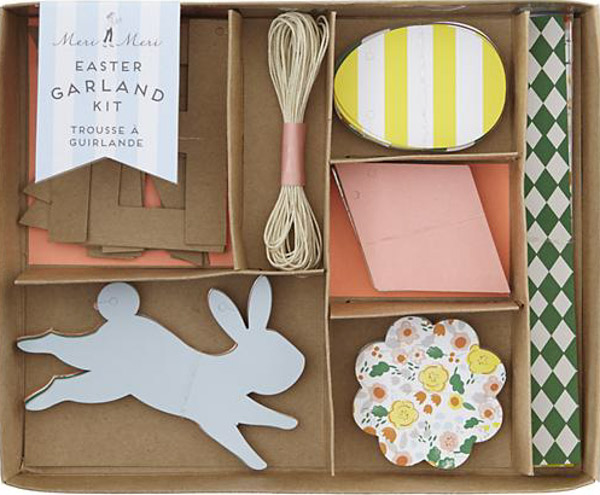 2. This is happening now, in my city! I used to have to order these online, but now we have one 10 minutes away.  This could be dangerous!  My favorite are their cake bites.  Just gave a box to my mom for her birthday!

3. Have you noticed that you can tell a lot about someone by the TV shows they watch?  I'm the first to admit I will judge a person's taste by the shows they watch.  Sister Wives, really???  Ever since we got rid of our cable, we are way more intentional about the shows we watch.   These are the only ones I watch (no judging please).
Downton Abby – What's going to happen to Edith's baby?  And I have a theory about Mr. Barrow and Ms. Baxter, the new lady's maid…
Rehab Addict – An endearing Barbie-like single mom restores historical homes to their former glory.
Survivor – Can you believe it's still on?  Still not sick of it!
Alaska: The Last Frontier – I'm fascinated by these people whose lives are so different from mine.  Did you know it's all about singer, Jewel's family?
Duck Dynasty – How can this one and Downton Abby even be on the same list?  I'd love it even more if they made a show just about the wives.  Real Housewives of Duck Dynasty?
The Pioneer Woman – Love ya Ree!  Please tell me the secrets of raising up boys!
So if you think your TV show taste aligns with mine, let me recommend to you Call the Midwife.
It's starting its third season on Sunday.  It's based on the memoirs of a midwife who served London's East End in the 1950's.   So well done!
4. I'm not usually one to buy spendy clothes, but we had a birthday month coupon code so my husband bought this lovely tunic for my birthday.  It's my new favorite thing to wear! So soft and flowy. Maybe it will go on sale soon?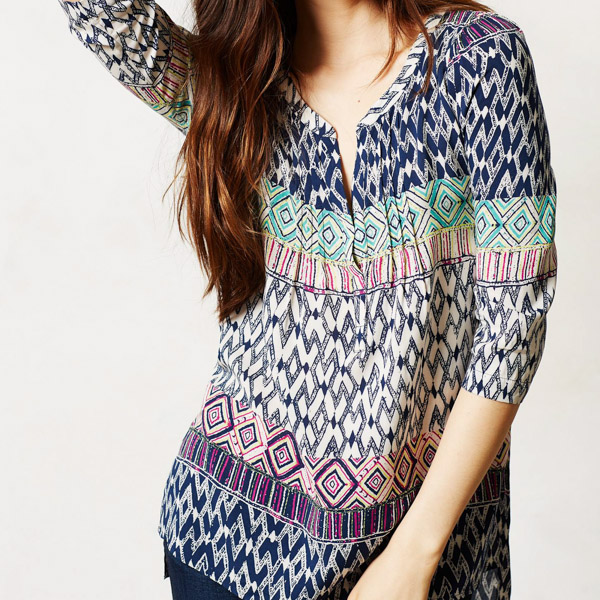 5. Orange Blossoms- they are in bloom full force and the scent is to die for right now.  Lindsay, from Pinch of Yum recently visited the beautiful state of Arizona, and she described it perfectly.  She said, "It's like breathing in candy-sweet fruit SUGAR OXYGEN all the live long day."  If you ever want to visit Arizona, come in March.  It's as good as we get.  But bring your Zyrtec!
6. I know some of you are still dealing with that white fluffy cold stuff, what's it called again? Maybe you can relate to how this little guy is feeling?
But soon and very soon I promise you will be wearing shorts!  This is what it looks like in my backyard right now.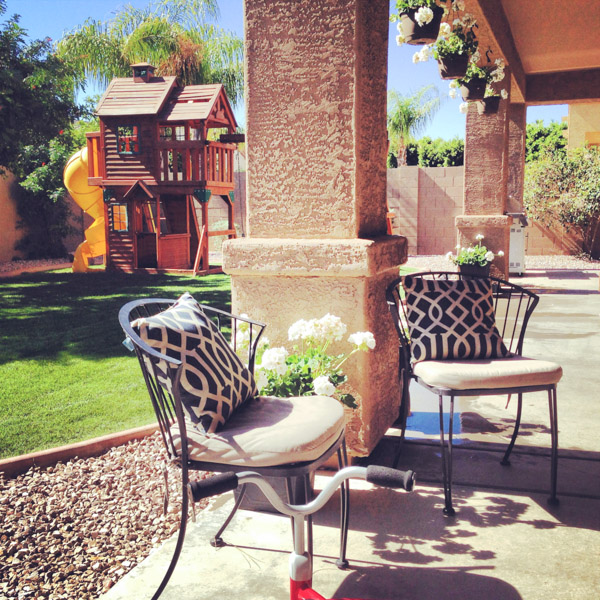 Please don't hate!  But if you are melanin challenged (aka whitey) like me, shorts season makes you panic a little.  This is my favorite self tanning lotion.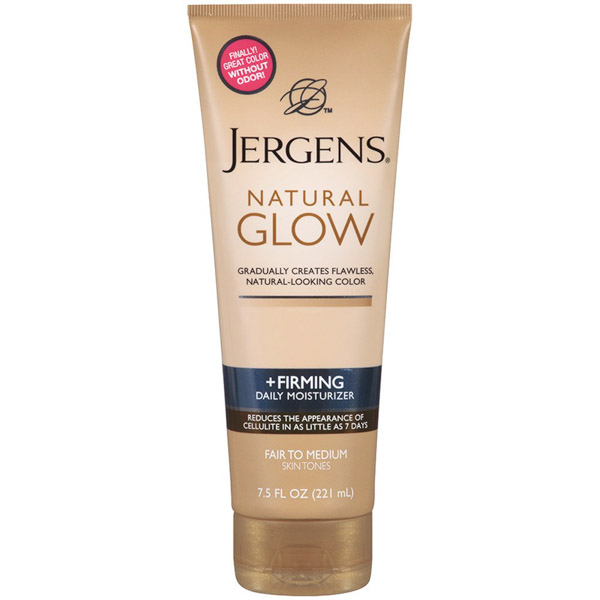 I've tried both cheap and pricey, and this one works just swell.    The color builds up gradually, so you don't have to be too careful about applying it evenly.  And it doesn't stink! I bought it at the Walmarts.  Now if you see me in person, and you think, "I thought she said she used tanning lotion."  This IS me with tanning lotion… Without it, I'm completely pale.  Yes, even more pale.
7. Do you follow these babies on Instagram?  Her recipes are awesome, but her newborn twins are stealing the show!
8.  Last time I will talk about this movie, I promise.  Isn't this couple the cutest?
9.  Little Boy #2 is in love with the smell of almond extract so he decided to tape it to his face so he could smell it forever.
Can't say I blame him!  Hope you have a fabulous weekend!
Disclaimer: the links in this post for the lotion are Amazon affiliate links.