Hey there!  It's time once again for my monthly Bits & Pieces – A collection of random things I've been meaning to share with you that I think you need to know about, and probably some you don't.
So have you started baking your favorite fall recipes yet?  I know a lot of you have, because my Best Ever Pumpkin Muffin Recipe is going bonkers on ALL THE INTERNETS! Woohoo!  I love when you guys love what I love.  We are a good match, you and I.
Chalkboard update – figured we probably shouldn't wait until November to start working on our grateful hearts.  I'm so excited to go to this lettering workshop this week!
I love fall decorating. Even though it's still hot out I decided to just fake it until I feel it and get out all the fall stuff.  Once I got started it really did feel cozy inside.
I found these tiny little white pumpkins and soft orange Cinderella pumpkins in the background at Trader Joe's.  They come in the neatest colors!  Don't mind the plastic artichokes, I know they don't have much to do with fall but I thought they looked cute with the fake berries.  I'm hoping to eventually find some REAL fall leaves to fill that middle level.  So if any of you local LLK readers see any, please let me know 😉
I also found these wooden acorns in a package of 12 at Hobby Lobby and made them into a garland for my fireplace mantel.  I love neutrals in my home.
On the Menu ♡ I made my Creamy Ham and Potato Soup this week (it was only 106 outside) with grilled cheese sandwiches and I'm aiming to make this Crispy Sticky Mongolian Beef from Recipe Tin Eats very soon.
The three little boys I call my own are in the middle of the fall soccer season and are on three different teams.  Which means we've been watching a whole lot of this.
I'm so excited about an upcoming solo trip I have to Minnesota (tell you more soon).  I get to go somewhere that has an actual FALL.  Really hoping to see some leaves doing their thing!  I feel like the right thing to do when going to Minnesota in the FALL is to buy the perfect flannel shirt.  Maybe this one?
What Matters Most
Every month I am overwhelmed by the kindness and support of those who visit Lovely Little Kitchen.  Without you, there would be no LLK! Each month, a portion of the monthly income from LLK is set aside to support those in need.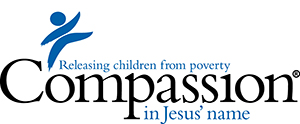 I have had the privilege of sponsoring a child through Compassion International since I was a young girl myself.  I love the relationship that you can develop with someone halfway across the world by writing letters back and forth.  My eyes have been opened to the difference it can make in a person's life when their basic needs are met, and they are given a Hope for the future.  This month, a portion of the income from LLK will be donated to Compassion International.  You would be surprised how little it takes to change a life forever!