This post is sponsored by KitchenAid. A few years ago, my husband and I completely gutted and remodeled our kitchen using KitchenAid appliances and we love the beauty and functionality of our new kitchen. We recently added in the new KitchenAid Dishwasher, and I'm happy to be working with KitchenAid to tell you about their new line of kitchen appliances.
Happy Monday to you all! Hope you had a lovely weekend. Last week I was in Southern California having all kinds of fun, hanging out at the beach, playing at Legoland, and eating really good food. So now it's back to reality (hello laundry) and cleaner eating too. What better way to start out the week with your best food forward than with this Cucumber Melon Refresher?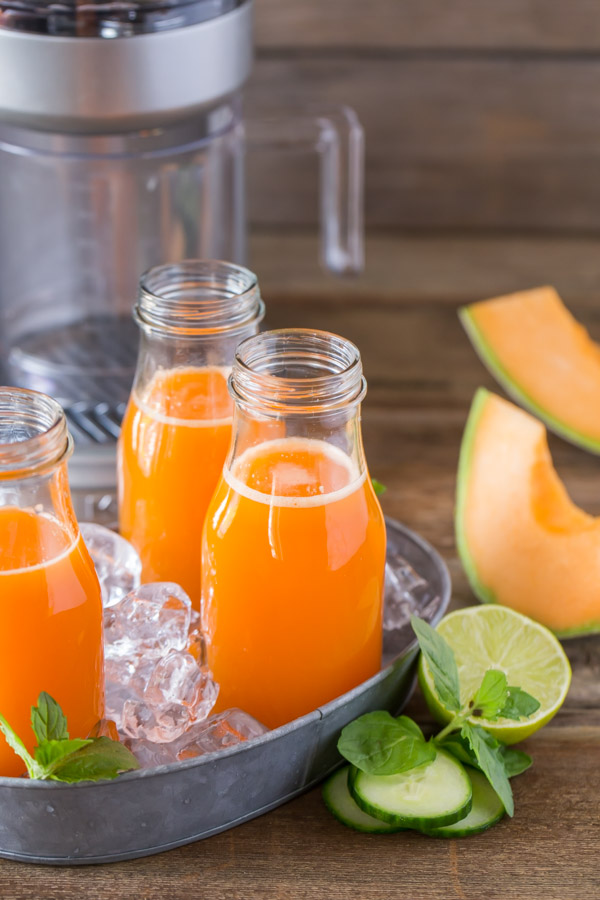 This blend of freshly juiced cucumber, cantaloupe, carrot, lime, and mint is a delicious way nourish yourself. Mondays are no joke, and this is a healthy way to boost your energy so you can conquer your day! The KitchenAid Maximum Extraction Juicer makes this sweet and refreshing concoction a breeze to whip up! And the best part is clean up is so easy because I can use the Bottle Wash Feature in my new KitchenAid Dishwasher. For the full recipe and more details, hop on over to The Kitchenthusiast. You'll find so many amazing recipes, tips and tutorials from all of my favorite bloggers.