I signed my older two boys up for swim team for eight weeks this summer for the very first time. They've taken lessons before, and they are in the pool every day they can be, but swimming competitively is definitely a new endeavor. I felt like a mean mom when I signed them up, thinking of all the laps they'd have to endure day in and day out. But I knew we'd need an outing each day, they love to swim, and doing "hard things" is good for us.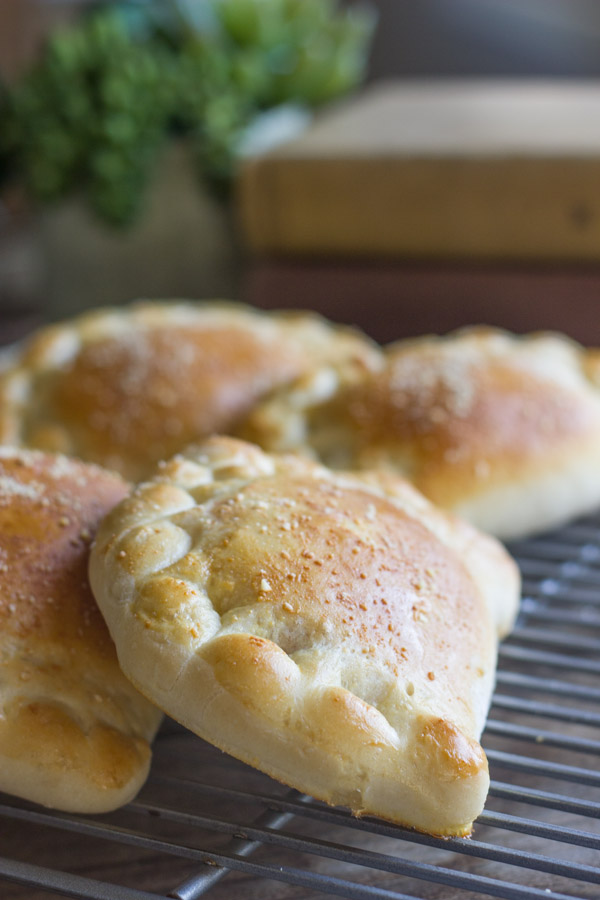 I anticipated that my boys would look at me longingly from the edge of the pool, pleading with those goggle covered eyes for me to come and rescue them. But to my surprise, we made it through the first week without any tears at all. They actually like it! They surely aren't the fastest swimmers out there, but I'm super proud of them for having good attitudes and giving it all they've got. I know I'd be crying if I had to swim all those laps!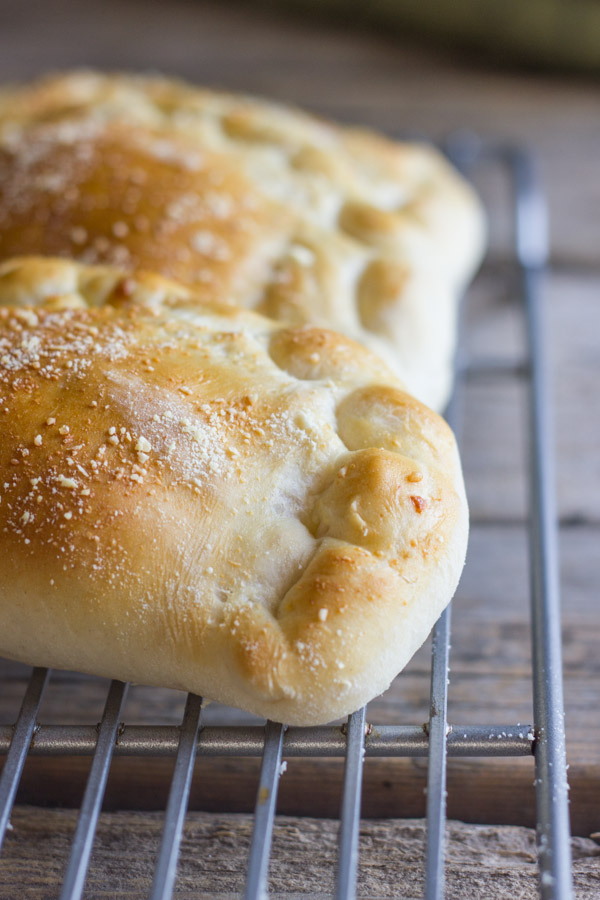 So with my boys doing all that swimming, their appetites are through the roof! We went to In-N-Out for dinner tonight (sorry all you non-Westcoasters) and Little Boy #1 demolished his very first Double Double with fries. And then asked if we could buy him another one because he was still hungry!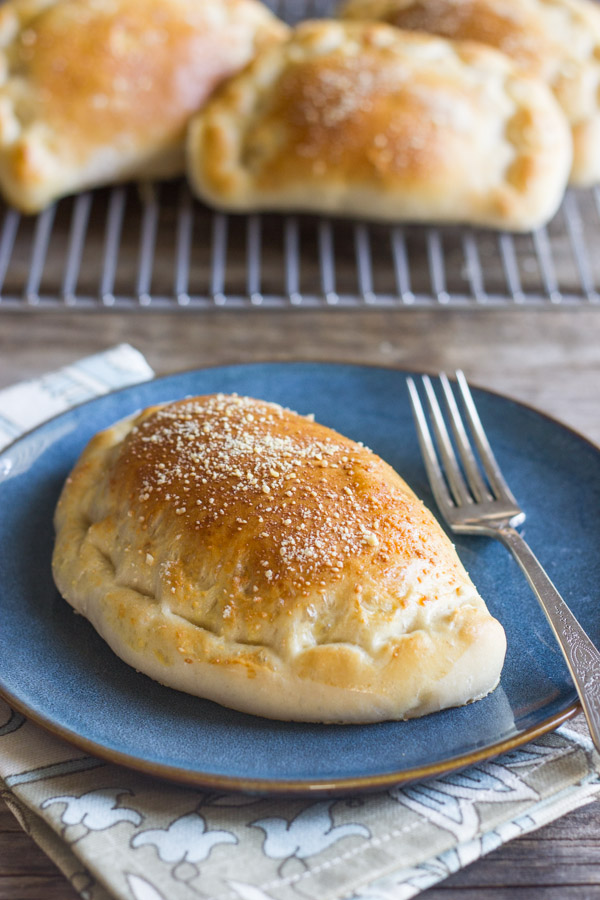 These Homemade Calzones filled with Italian Sausage and Mozzarella are so filling they will satisfy even the hungriest of eaters. You can go about making them a couple of ways… If you have time to try making the dough from scratch, that's great. But if not, feel free to use ready made pizza dough. I love the one you can buy from Trader Joe's in the refrigerated section.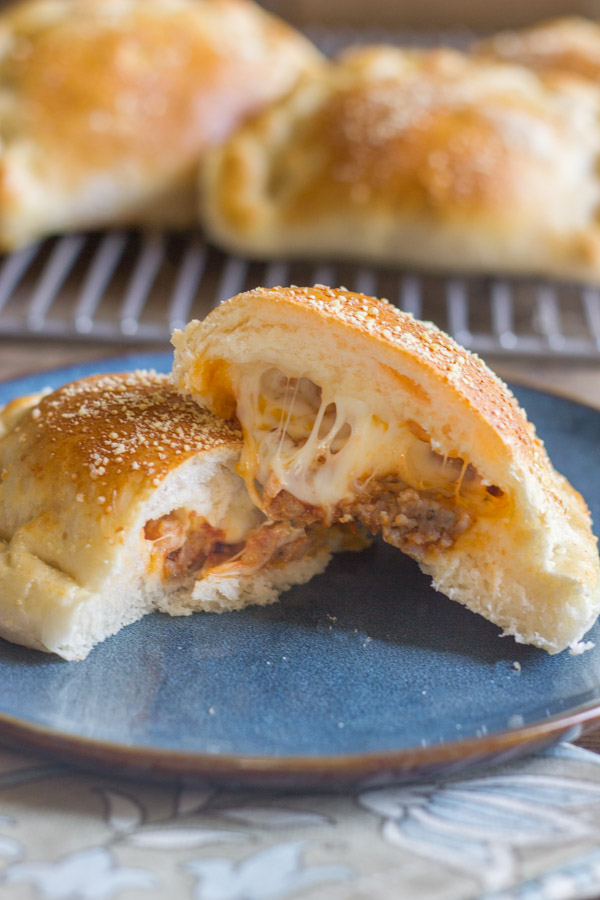 You can also fill them with your favorite pizza toppings. Just be careful not to overfill them or they will leak in the oven. If you use Italian sausage or ground beef for the filling, you will mix in some jarred marinara sauce with the meat. Then use the extra sauce to serve with the calzones for dipping.
Can't get enough?  Subscribe and I'll send all my recipes right to your inbox!  You can also keep up to date by following me on Pinterest, Instagram,  Facebook, YouTube, and Twitter.