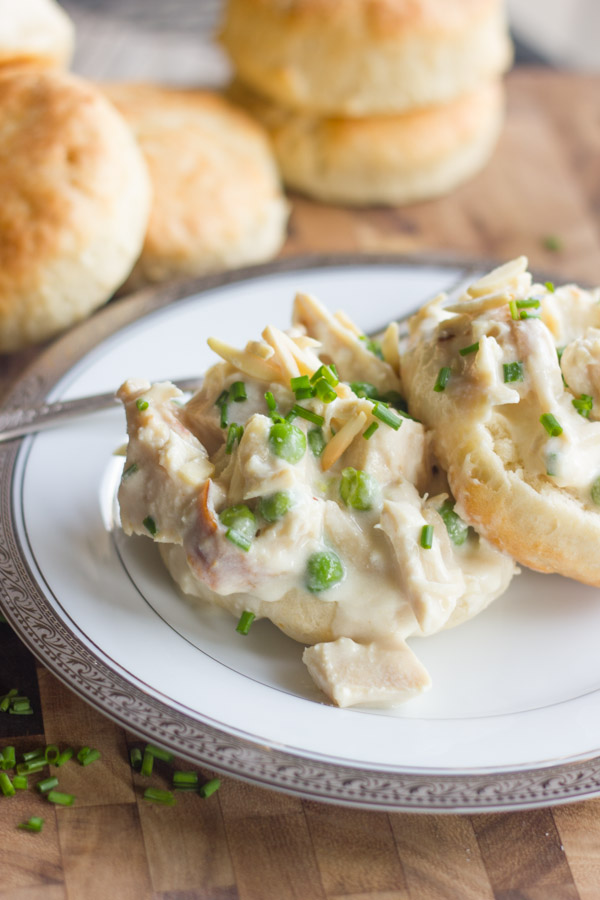 This is a recipe I grew up eating around the dinner table with my family often. Maybe you did too? If you were a friend of our family, and had surgery, lost a loved one, or birthed a baby, my mom might have brought you a meal like Chicken a la King, a Jell-O salad, and a plate of cookies. She definitely has the gift of hospitality.
I was looking at all the variations of this recipe on Google, and apparently it usually has mushrooms in it, and a variety of vegetables. My dad hates mushrooms and thinks they are wicked little creatures, and I have to admit, I've don't think I've ever really tried one! It was just one of those foods I never had to eat as a kid because of my dad's aversion, and now I'm just too scared. I really should put on my food-blogger-big-girl-pants and try one, but you know they are a fungus right? 
My mom serves her Chicken a la King in those little puff pastry cups. I find those a little tedious to work with- they just don't rise right for me, and I can't always find them at the grocery store. So when I make Chicken a la King, I like to serve it over biscuits.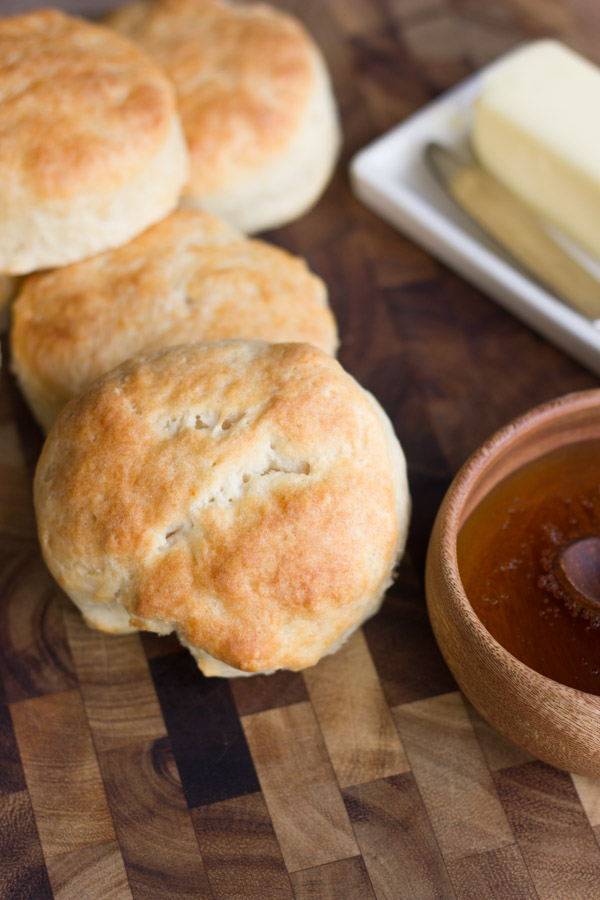 Up until recently, I made the biscuits that come in a tube and startle you half to death when you pop them open. Has anyone ever actually died of a heart attack when opening canned biscuits? I think I've come close! Now that I have a great recipe for these Greek Yogurt Biscuits, no more canned biscuits for us!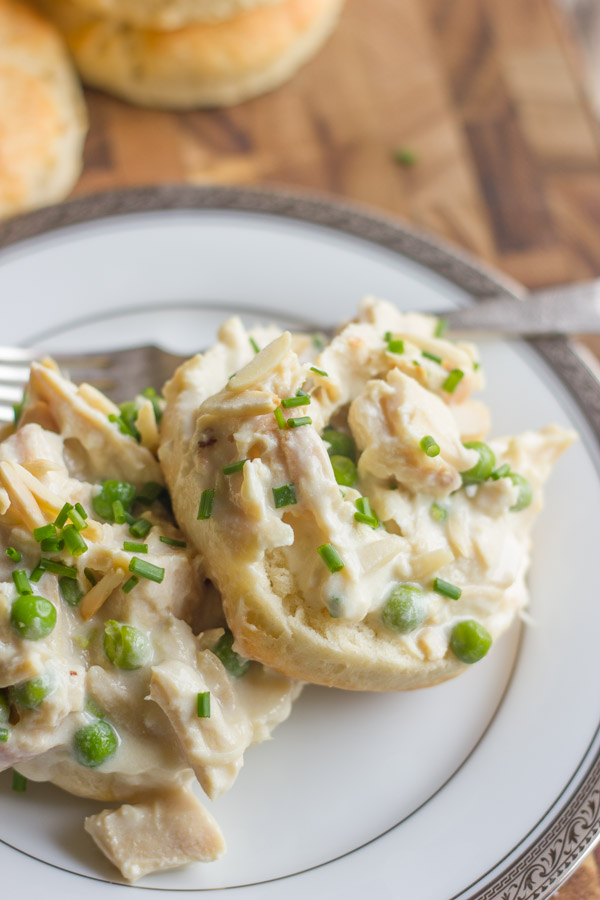 So mushrooms or not, this is Chicken a la King. Feel free to play with the recipe and make it your own. Then gather your family around the table, or bring some to a friend who could use some encouragement. Don't forget the Jell-O!