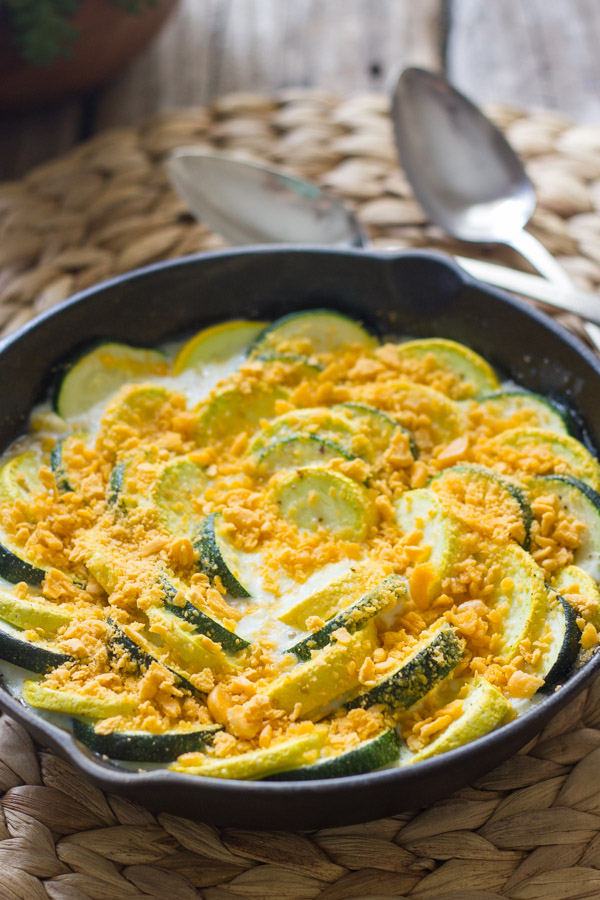 Do you have a garden? I'm so jealous of those of you who have gardens! I do not have a garden. Arizona summers are brutal to all kinds of plant life, especially those that are GREEN. Every time I look out my kitchen window to the backyard I feel like the grass is crying out to me, "We can't take it anymore! Please bring us something cold to drink! We are dying out here!"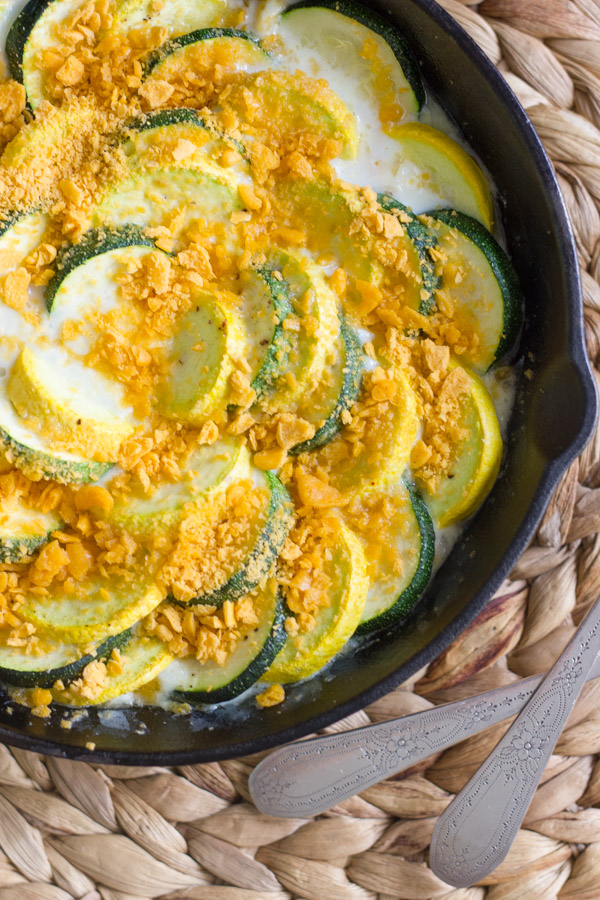 Acually, despite the summer heat, the boys and I did plant some pumpkin and sunflower seeds a few weeks ago (is that a garden?), so we've had a lot of fun watching them grow. They do grow super fast and require lots of watering so that's good for those of us who can't leave the hose alone (Little Boy #3). The boys are very optimistic and think we won't have to buy pumpkins this year when October rolls around. I'll let you know how that goes.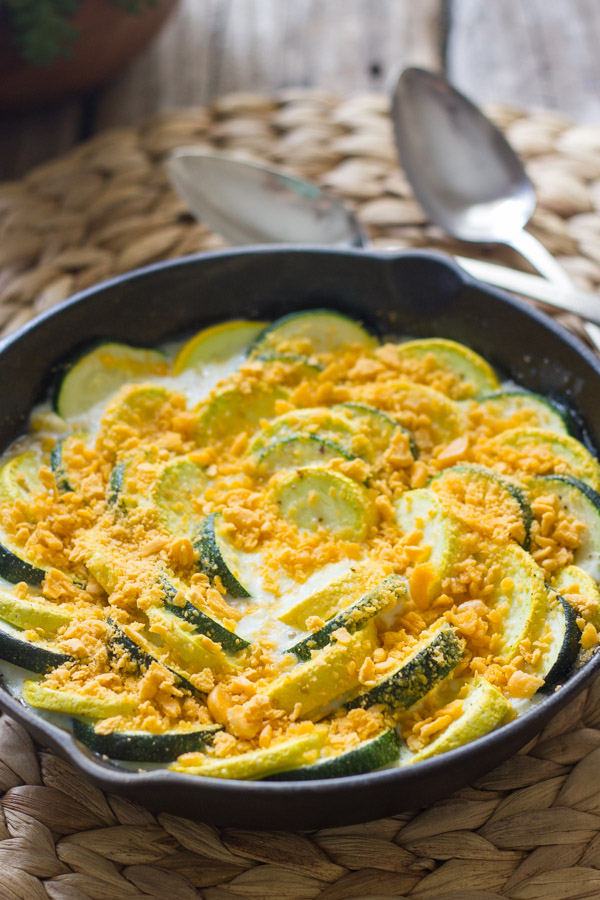 So for those of you lucky ones with gardens, maybe you have a plethora of summer squash? If so, you must make this Zucchini and Yellow Squash Gratin! It has a wonderfully simple white sauce and is topped with crunchy, cheesy, cracker crumbs. You may know them as the "snack that smiles back"? Oh yes I did! Just keeping it classy folks!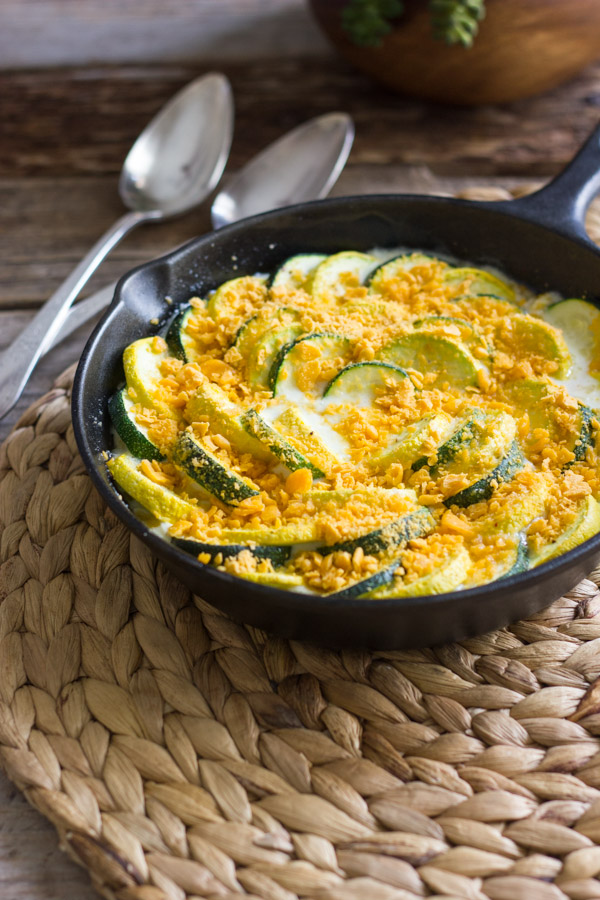 I love that the flavor of the squash isn't covered up by the white sauce, and that you bake them until they are just tender, not at all mushy! I used my 8 inch skillet, and it made the perfect side dish for four. Except that when I made this and went to test the doneness of a slice of zucchini just before dinner, and ended up eating half the skillet standing at the stove! I've made it a couple of times since then, and it's just really good and simple and comforting.
Thanks for stopping by LLK today friends. Hope you enjoy!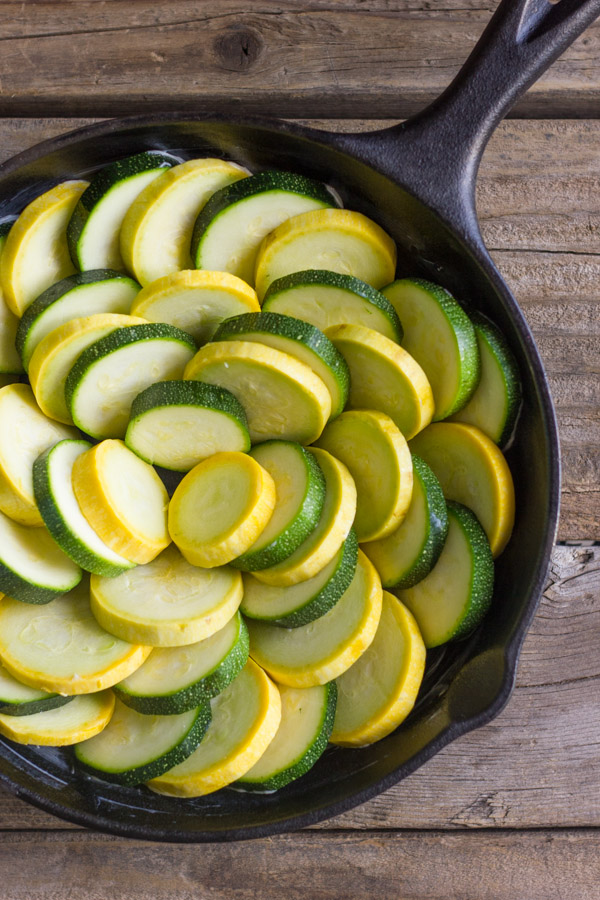 Can't get enough?  Subscribe and I'll send all my recipes right to your inbox!  You can also keep up to date by following me on Pinterest, Instagram,  Facebook, YouTube, and Twitter.