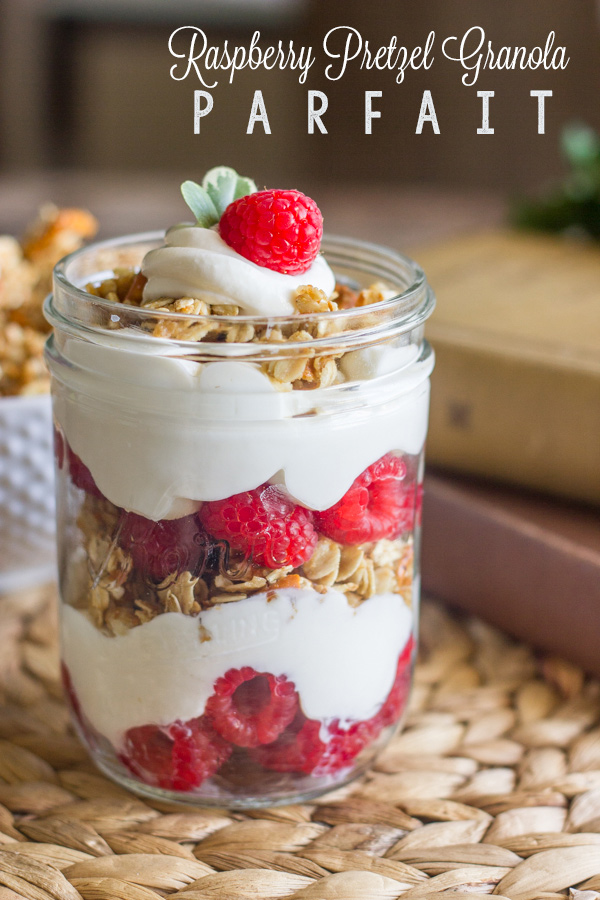 This is one of the most delicious ways to eat granola folks, especially homemade Pretzel Granola. I'm really not sure if this qualifies for breakfast or dessert, but it's just so good! You know that Strawberry Pretzel salad/dessert? With the pretzel crust, sweet cream cheese layer and then strawberries? This is kinda inspired by that. I had some raspberries in the fridge, but you could definitely use any berry.
That sweet cream yogurt layer you see is plain non-fat Greek yogurt sweetened with brown sugar with a touch of heavy cream. Ok, I know what you're going to say… Didn't I just take something pretty healthy and make it kind of naughty? And the answer is, yes I did. But you are just going to have to trust me on this one, it's for your own good. Seriously, I could eat that extra creamy slightly sweetened Greek yogurt all day long!
So fun to make these in a couple of mason jars, and then keep them in the fridge. You might find yourself sneaking a bite here and there throughout the day. I just couldn't leave these alone!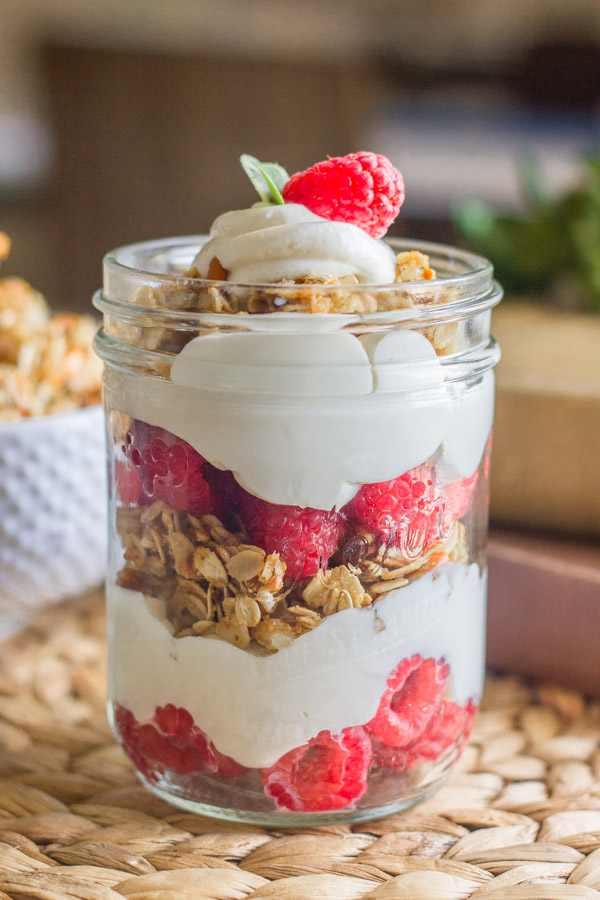 Can't get enough?  Subscribe and I'll send all my recipes right to your inbox!  You can also keep up to date by following me on Pinterest, Instagram,  Facebook, YouTube, and Twitter.