Do you have time for one more Christmas cookie recipe? So many cookies to share, so little time, but I had to squeeze these in. These candy cane cookies and I go way back. The recipe comes from my grandma (my dad's mom), who made these for her grandchildren when we would come visit her at Christmas time. They are a labor of love, and they take a bit of attention to detail in order to get them just so.
And even though I follow the recipe as exactly as I can, they never quite have the same shape as when my grandma makes them. I guess I just don't have quite the same "touch" as she does. But I love making them anyway.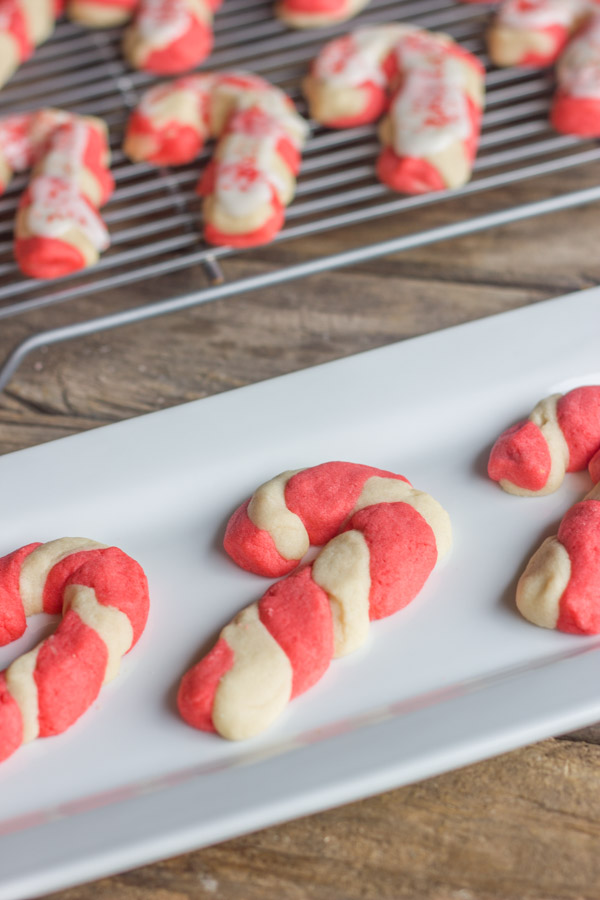 I won't be able to visit my grandma for Christmas this year (she lives about 7 hours away), and making these iced candy cane sugar cookies makes me think of her and all my precious Christmas memories with my dad's side of the family. Merry Christmas to you sweet family!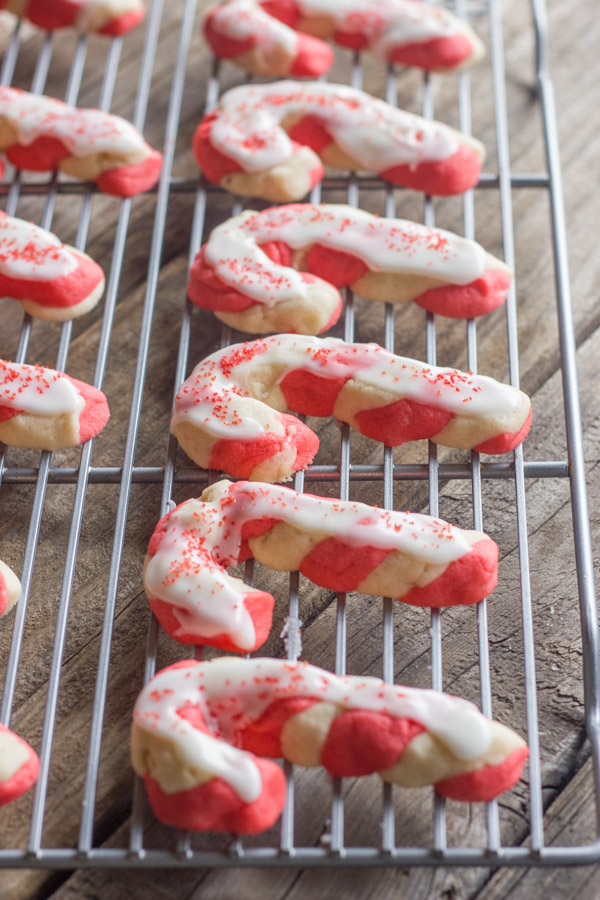 One more thing I want to share with you before I let you go. One tradition we have in our little family is reading Christmas stories. We have collected twenty-four children's Christmas books, and every year I wrap them all up, number them, and we read one together every night before the boys go to bed. My very favorite one in our collection is a beautifully written and illustrated book called Song of the Stars, by Sally Lloyd-Jones. It recounts the Christmas Story from the perspective of all creation– from stars, to trees, to robins, and flowers. I especially love this line as it portrays the breathless anticipation of the whole universe:
"It's time! It's time!… The One who made us has come to live with us!"
In the hustle and bustle of these last couple of days, I'm intentionally pondering that thought and what it means for me today.
Wishing you peace and joy as you gather and celebrate with those you love. Merry Christmas to you sweet friends!