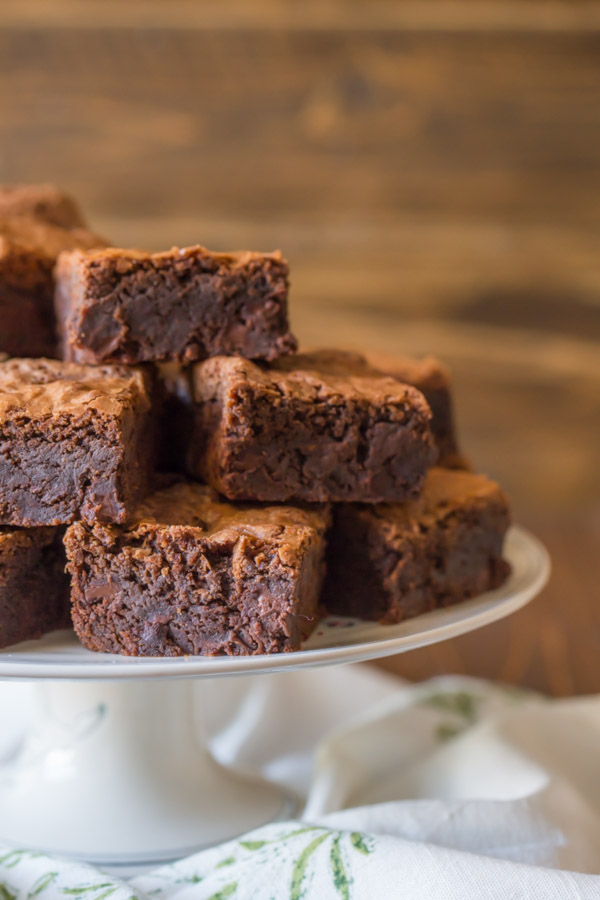 Are you a homemade brownie lover, do you have a loyalty to a particular boxed mix, or do you just buy whatever is on sale? No judgement here either way for sure, but I am a homemade brownie convert. Let me tell you why.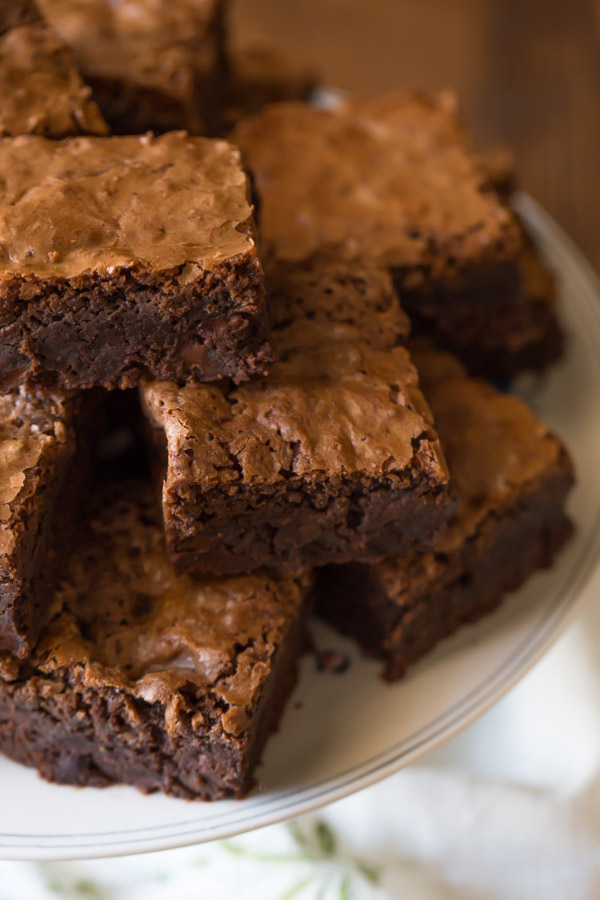 All along, I've been buying a boxed brownie mix at the grocery store thinking I was saving myself some time when really, homemade brownies are just as convenient. They are so easy! You don't have to break out the mixer at all. Plus, you probably already have all of the ingredients in your pantry, so you can save yourself a trip to the store! I like knowing all the ingredients that go into my baked goods rather than trying to read a label full of big words when I can. It makes me feel all warm and granola inside. You know that feeling?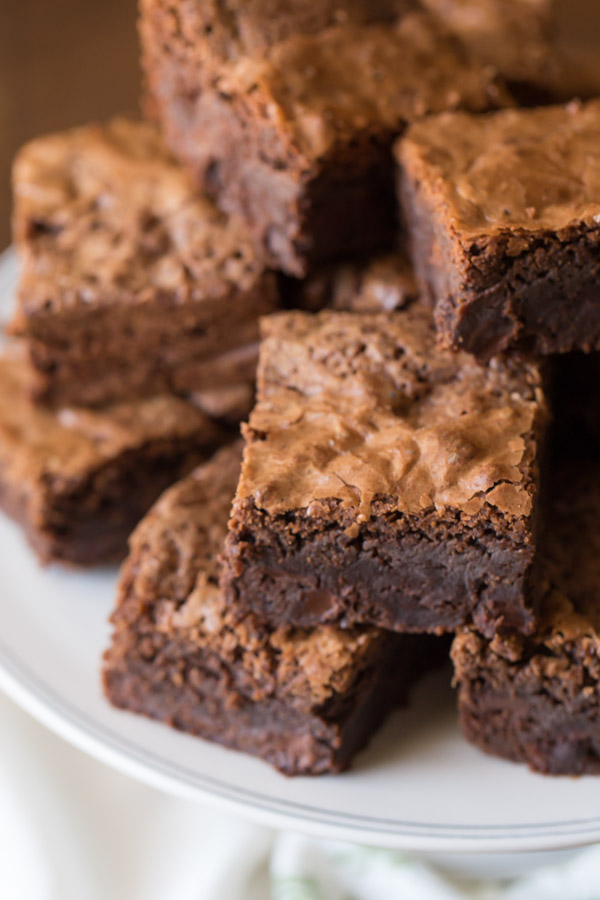 The best way to make fudgy, moist homemade brownies is not over mixing the batter. It's okay to leave a few little lumps of the dry ingredients in the batter for the sake of not over mixing. I promise, its okay!
And another trick is to add a little coffee extract. The brownies don't taste like coffee, but it really helps enhance the chocolate flavor. I like using a combination of unsweetened cocoa powder and semi sweet chocolate chips. I don't melt the chocolate chips with the butter, because I like little pockets of pure chocolate throughout the brownie.
So have I convinced you yet? If you give them a try let me know!
Did you make this recipe?
Please let me know how it turned out for you! Leave a comment below and share a picture on Instagram with the hashtag #lovelylittlekitchen
Can't get enough?
Subscribe and I'll send all my recipes right to your inbox!  You can also keep up to date by following me on Pinterest, Instagram,  Facebook, YouTube, and Twitter.

Extra Thick and Fudgy Homemade Brownies
Ingredients:
1 cup butter (2 sticks)
2 cups granulated sugar
4 eggs
2 teaspoons vanilla extract
1/4 teaspoon coffee flavored extract (optional)
2/3 cup unsweetened natural cocoa powder
1 cup all purpose flour
1/2 teaspoon salt
1/2 teaspoon baking powder
1/2 cup semisweet chocolate chips
Directions:
Preheat the oven to 350 degrees. Prepare a 9 by 9 inch baking pan by spraying with nonstick spray, and then lining with parchment paper leaving excess hanging over two sides of the pan.
Melt butter in a medium saucepan on the stovetop. Stir in sugar, and remove from the heat.
Allow the butter to cool slightly and then add eggs, vanilla extract and coffee extract (optional).
In a separate bowl, mix cocoa powder, flour, salt, baking powder and chocolate chips together. Add the dry ingredients to the butter, sugar, and eggs in the saucepan, and mix together. Do not over mix. When there are still a few small lumps of unmixed flour and cocoa powder visible, stop mixing.
Pour the batter into the prepared baking pan and bake for 28-33 minutes, or until a toothpick inserted an inch away from the center comes out clean.
Allow the brownies to cool completely (this will take several hours), and then lift them out of the pan using the parchment paper. Cut into bars.