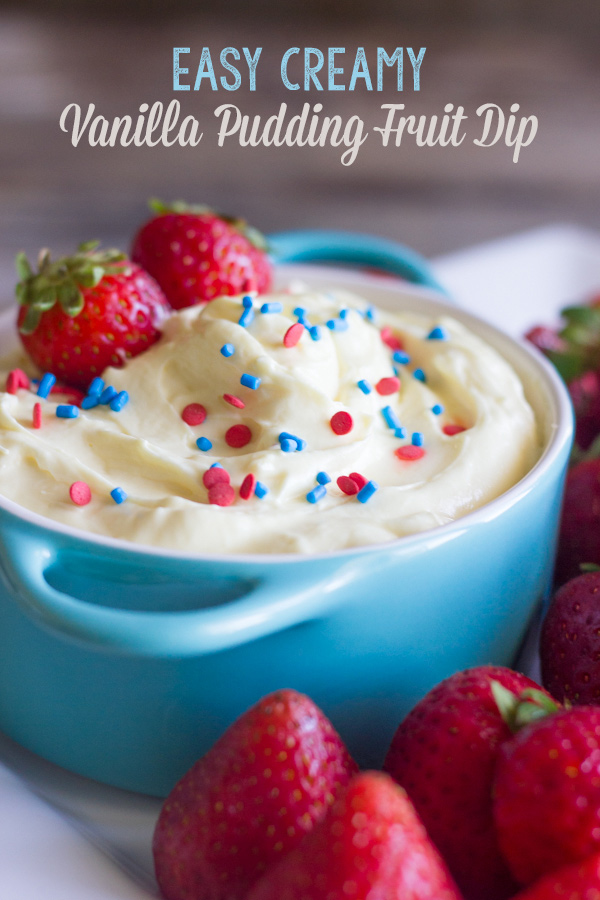 And now I give you the yummiest fruit dip I've ever tasted. It's just the right kind of sweet, creamy, and vanilla-y. Love that strawberries are so plentiful right now, and as if I didn't enjoy them enough on their own, this fruit dip came along and made me want to eat them for breakfast, lunch, and dinner!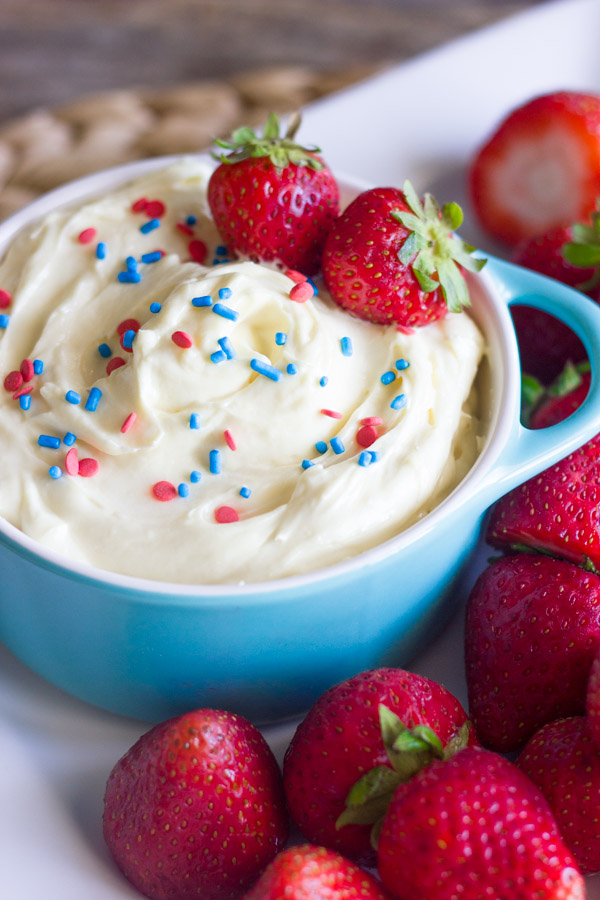 You'll love it too, and it's so easy to make because it only has three ingredients and you might just have them in your kitchen as we speak. Go ahead and go check if you like… I'll wait here.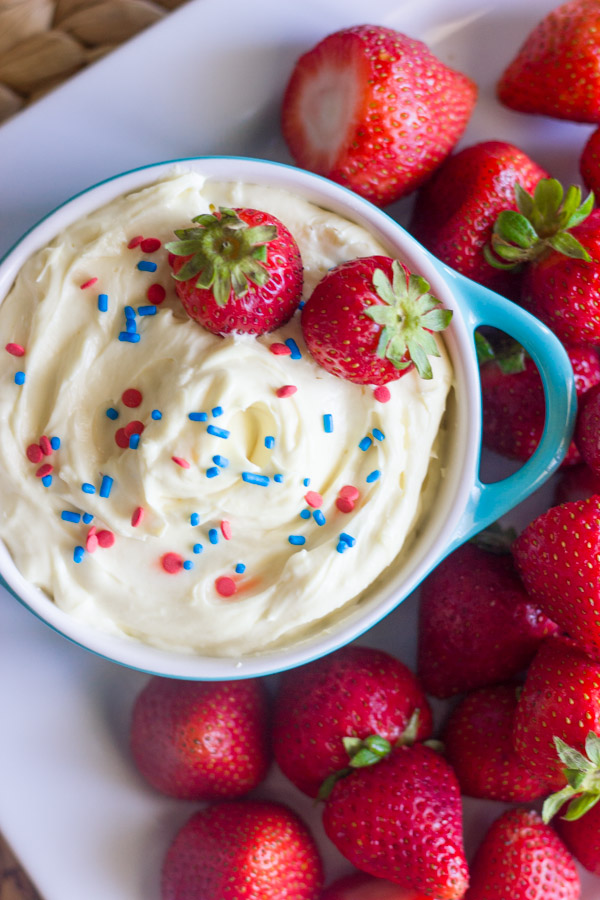 My boys and I love to sit down together with a big plate of fresh strawberries and a bowl of my Vanilla Pudding Fruit Dip and go to town. We also love dipping graham crackers! Then we call it lunch, and head straight to the pool. Sounds about like summer right?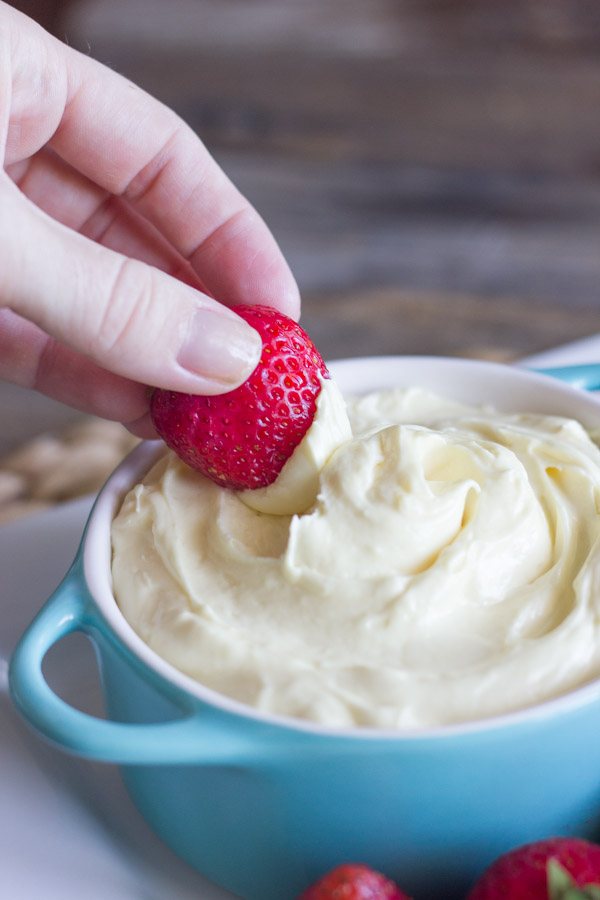 Of course, you can leave the sprinkles off if you want, but adding a few red and blue ones really makes this the perfect thing for a Fourth of July BBQ get together. Sprinkles = Instant Cuteness!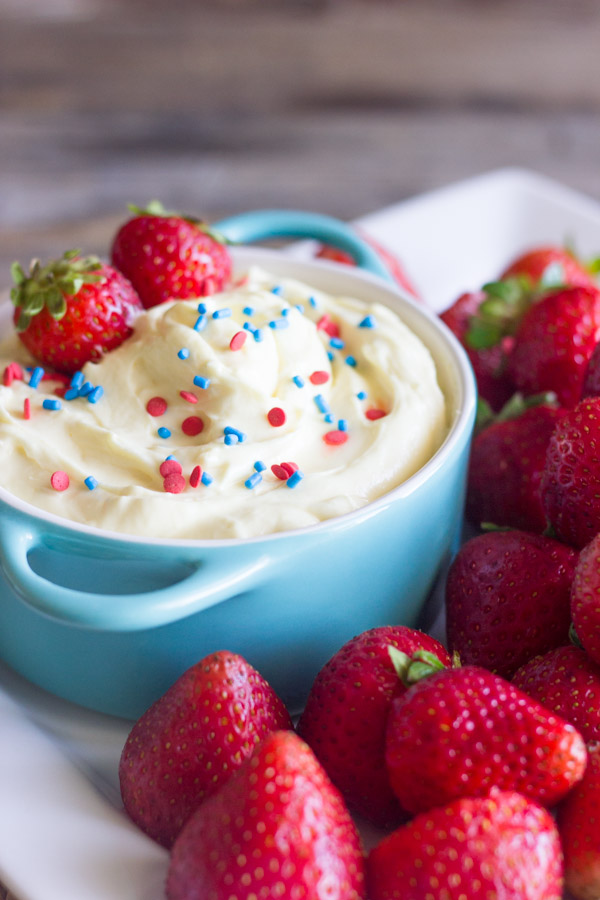 Do yourself a big favor and get yourself some red ripe strawberries and make this dip. And then come back and tell me all about it!
Can't get enough?  Subscribe and I'll send all my recipes right to your inbox!  You can also keep up to date by following me on Pinterest, Instagram,  Facebook, and Twitter.