These baked zucchini chips are perfect as an appetizer for a weekend BBQ or get-together with friends. Since they are baked instead of fried, they come out light and crispy and the flavor of the zucchini really comes through. For dipping, try this homemade light buttermilk ranch. No guilt here, folks!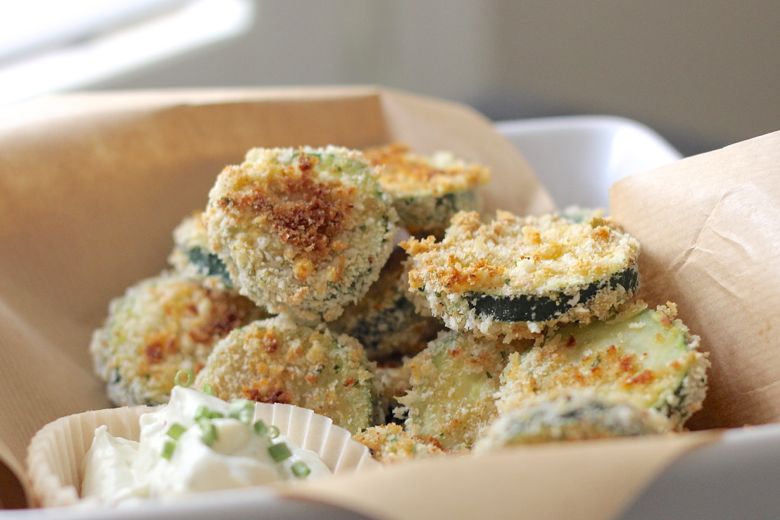 Start by slicing your zucchini into 1/4 inch slices, and place them in a Ziploc bag. Add flour and shake to coat.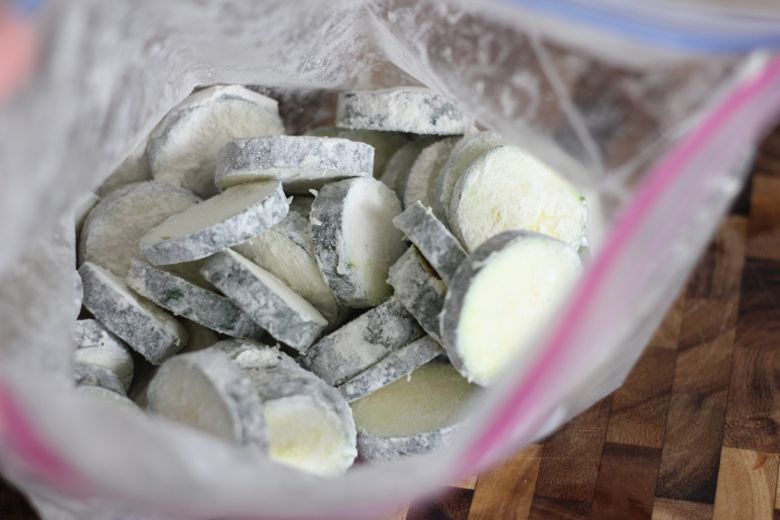 Place the zucchini slices in the egg, and turn to make sure both sides are covered.
Then coat the zucchini slices in the panko/breadcrumb mixture. The reason I like to use both regular and panko breadcrumbs is because the panko has a great crunch, and the finer grind of the regular breadcrumbs fills in the nooks and crannies created by the coarser panko.
Lay the breaded zucchini slices on a baking sheet greased with olive oil. I used an olive oil mister, and I not only coated the baking sheet, but I generously sprayed the tops of the breaded zucchini slices with the oil too. This helps the breadcrumbs get golden brown and crispy in the oven.
Serve with ranch dip, either homemade or your ready to go dip from the store. This recipe can easily be doubled for a crowd.